05 October, 2023
How to Set Up and Register a Consulting Business in the UK: Step-by-Step Guide
UK consulting businesses accounted for £14.4 billion in revenue as of 2021. But recently, the figure skyrocketed to about £18 billion, showing a massive increase in demand for business consultants and consulting services. Besides this 25% increase and the competitive market, further projections show that more people will set up a consulting business in the next few years owing to the growing global innovations and dire need for seasoned professionals.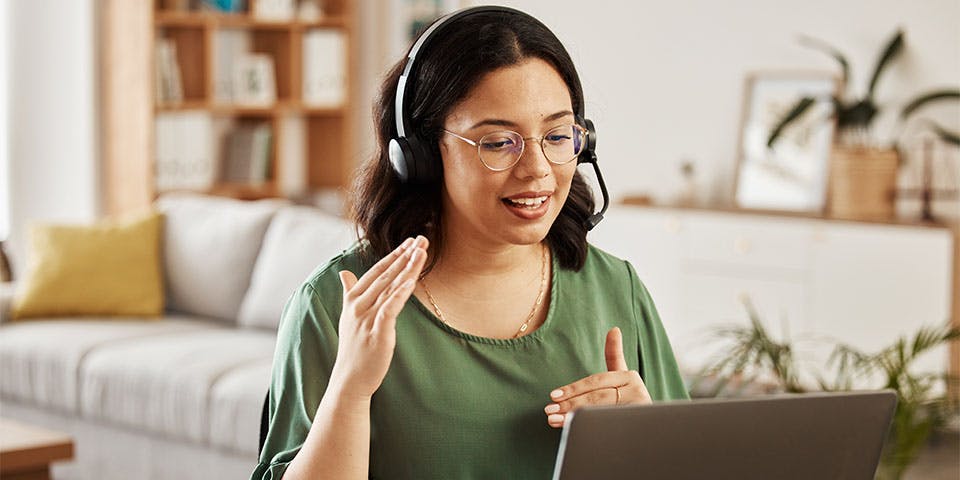 While setting up and registering your consulting business in the UK may sound like a piece of cake, you may make terrible mistakes that will ruin your brand if you're not careful. So, in this article, we provide comprehensive details on how to start your consulting business in the UK and a step-by-step approach to registering your consulting business. Read on!
8 Things to Know Before Starting Your Own Consulting Business in the UK
Despite having the right idea, knowing how to set up a consulting business in the UK can be challenging, especially if you don't have a mentor. Notwithstanding, with these in your checklist, you'll be on a path to achieving success in the business consultancy sector:
1. Your Area of Expertise
The solutions business consultants provide can make or mar a company; this is why consultants must be experts indeed. So, for a start, to excel, you'll need a solid foundation in the area you aim to specialise in. A degree or relevant small business consulting firm certification will put you ahead of the curve. If you don't have one right now, you can learn the skill thanks to the internet and build your experience over time.
Once you've acquired the necessary skills, identify gaps in your niche. Find where you fit in and evaluate how to use your expertise to solve problems. Additionally, your role as a business consultant is more than showing up when clients call. It goes as far as exhibiting excellent management, communication, and analytic skills. 
2. Your Business Goals
Setting business goals ensures that you and your team have a common objective you're all working toward. However, many startups set unrealistic goals and fail along the line, and according to research made by The Economist Intelligence Unit (EIU), 9 out of 10 businesses that generate over $1 billion yearly fail to reach their goals due to poor implementation. One way to actualise your goals is to ensure they are SMART (specific, measurable, achievable, relevant, time-bound) and work tirelessly toward proper implementation.
While there are other templates to follow, the SMART framework ensures that your objectives are attainable within a specific period. With realistic goals and proper implementation, you stand a higher chance of scaling through.
3. A Detailed Business Plan
Over 30% of businesses without business plans fail within their first three years. This shows how important a business plan is for the success of your consulting business. A business plan helps you to visualise what you do, why you do what you do, and how you intend to achieve your goals and sell your services. In addition, it highlights some considerations to keep in mind when starting a consulting business, such as feasibility studies and financial projections.
4. Budgeting and Financial Management
Most of startups fail for various reasons, and poor financial management tops the chart. If you must start a consulting business in the United Kingdom, you need a clear blueprint of what your capital will be used for. Without a clear outline of how you'll invest in upfront payments, like rent, insurance, and daily operational costs for setting up your consulting business, you may ruin your brand even before it takes off.
5. Fee Structure
Every business exists to serve the customers and to make profits. Hence, you need to determine how much you intend to charge for your services. While setting a fee standard, it's important to set rates that cover expenses, time, and energy and, at the same time, help you generate profits over time. A typical consulting business uses one or more of these fee structures:
Hourly rate: here, you charge clients based on the number of hours you consult for them. While the hourly rate does not give a structured income inflow, it allows for flexibility, multitasking, and more job opportunities. 
Project fees: these are usually fixed prices. You and your clients get to determine the nature of the job and when you receive payments. It is more structured compared to hourly rates. 
Retainer fee model: this system allows you to charge your clients in advance. However, this works best for already established consulting firms who want less time bargaining prices with clients. 
6. Legal Business Structure
While there are no hard and fast rules for starting a consulting business or making it successful, getting it registered and completing the necessary paperwork gives it a professional profile that will make clients and partners take it seriously. But before registration, you need to decide on the legal business structure that suits your consulting services. Here are three options to choose from:
Sole Trader or Proprietorship: Operating this way means you'll be liable for your business' debts. The reason is that there is usually no legal difference between you and your business. The downside is that conflict may arise between solving your personal problems and business problems.
Limited Liability Company (LLC): Unlike the sole trader option, LLC separates your personal account from the business account. This way, you or the business members are protected from repaying the debt if things go wrong. Every lending or borrowing, profit, and loss on the business remains with it.
Partnership: When you decide to start business consulting services in the UK via a partnership, it means you're bringing the sole trader and limited liability company themes together. Here, every stakeholder shares the business's good, bad, and ugly.
The business structure you choose may depend on other factors, like the type of consulting you do, the size or projected size of the consulting business, and other factors in your business plan. For someone leveraging their full-time job to do consulting as a side hustle, consider using the sole trader method. Your business, at this point, is still young, and most of the fieldwork will be your duty. 
Moreover, you may get tax exemptions if your yearly earning falls below the threshold amount of £12,570. If you have long-term plans, then consider a partnership or LLC.
7. Marketing and Client Acquisition Strategy
When you launch a business consulting firm, the amount of clients you work with will vary from time to time. Consultancy businesses could go on for several weeks without getting any new clients. So, how do you continually feed the pipeline? Whatever you do, ensure you don't wait until you run out of options to acquire new clients. 
You must constantly network and pitch your services locally and internationally. A good client acquisition strategy can help you to achieve a consistent client base. But, this strategy may be financially demanding, especially as the average cost of client acquisition gets higher by the day. 
Before starting a consultancy business in the UK, you have to consider how to maximise your resources and devise reliable ways to ensure you don't run out of clients. Thanks to digitalisation, besides winning as many prospects and leads as possible, you can also use social media to hire subcontractors from anywhere in the world to help with your projects. 
However, ensure you understand their employment laws before hiring them. Also, you must take note of other UK legal requirements like Non-Disclosure Agreements, Pay as You Earn (PAYE) forms, Full Payment Submission (FPS), Employer Payment Summary (EPS), Unique Taxpayer Reference for Self Assessment (SA UTR), which you and the client must report to the HMRC and abide by under oath and signature.
8. Regulation and Compliance
Ranging from lawsuits and financial penalties to industry disqualification, more than 50% of businesses face the consequences yearly of non-compliance to regulations. One of the major lawsuit cases in the consulting businesses in the United Kingdom and other parts of the world are data losses and security breaches in contracts that may result in financial loss for the consulting company. 
Setting up business consulting services that achieve regulatory compliance is a good feat to demonstrate to clients that you have met the industry standard. Thereby earning your clients' trust and confidence while giving you a competitive edge in the consulting industry.
How to Register as a Consultant in the UK 
With the UK consulting industry being already packed with professionals, starting up your consulting firm may be terrifying and, at the same time, thrilling. Now you've taken cognisance of the basic prerequisites involved, let's look into exactly how to start a consulting business in the UK and stand out in the competition. Here are the right steps to take:
Get a Business Address
First of all, you'll need a business address when starting your own consulting business in the UK, and most physical locations cost a fortune. So, opting for a virtual business address is advisable since you're just starting your consulting business. 
Virtual offices typically solve the challenge of work-life balance while giving your consulting business a professional outlook. It can also improve your brand's visibility, boost clients' trust in your brand, and help you save lots of operational costs. You can count on the Hoxton Mix to get you the perfect premium virtual office at a very cheap rate.
Choose a Business Name and Register It
Decide and register your business name with Companies House — the government organisation charged with registering and dissolving LLCs in the UK. During the business consulting listing process, you'll need to provide the following:
A 'certificate of incorporation' that confirms your company legally exists and shows the company number and date of formation.
At least 3 pieces of personal information about yourself and your shareholders or guarantors, for example: Town of birth, Mother's maiden name, Father's first name, Telephone number, National insurance number and Passport number.
You must register by mail if you do not want to use 'limited' in your company name.
You must also create a Government Gateway user ID and password for your company when registering your consulting business. If you are employing staff, you must also register for PAYE to tell HMRC you're employing staff (including yourself if you're the only director).
Registering your business consultation enterprise in the UK costs between £12 to £40. However, there could be a slight change in pricing if you choose other methods like third-party agencies or using company filing software. After that, buy a complementary domain name to secure your business's digital profile. If you're not on social media, now is a good time to create one. 
Inform the HMRC About Your Business
You must notify the HMRC within 3 months of starting your tax accounting period if your limited company is within the charge of Corporation Tax and is now active. The best way to do this is to use HMRC's online registration service. To sign in, use the company's Government Gateway user ID and password from the previous section.
Get Insurance for Your Business
Whether you are working remotely from the comfort of your home or consulting from an office space, having the right business insurance policy is important when you want to open a UK consulting company. In 2022, 44% of small to medium businesses had no insurance, meaning that over 2.4 million businesses in the UK were working without insurance policies.
It is little wonder that small businesses fold off quickly before they even kick off. No matter how beautiful the weather looks, get business insurance, as nothing is ever guaranteed in business. Insurance gives you financial cover when things go wrong. Some insurance you might need as a consultant include:
Public Liability Insurance: As a consultant, you'll always move from place to place. Other times, your client might visit your office or home for meetings. You need this insurance to protect you from property damage or injury from your work premises.
Professional Indemnity Insurance: Miscalculations or giving wrong details or advice may occur. In this case, professional indemnity insurance covers you if your client sues for damages.
Accounting Checklist
Finally, doing all the paperwork can be stressful, especially now that you have to reach out to prospects and advance your consulting business frontiers. You may hire an accountant to handle this area. The hiring process should be strict, ensuring the accountant understands your startup and work values. 
Consider The Hoxton Mix as Your Trusted Partner
As stated earlier, registering or starting a consulting business is incomplete without an office address. However, you don't need to go through the rigorous hassle of securing a physical office space, dealing with real estate agents, and paying taxes when you can get a quality virtual office address for only £15.
The Hoxton Mix is a UK businesses' go-to virtual office and mailing forwarding service provider. If you are ready to take the bold step to set up a consulting business in the UK, trust the Hoxton Mix to provide you with that virtual office address to streamline your business registration process.
Final Thoughts
Starting a consulting business in the UK is a journey that is easy but a bit tricky, especially if you're not guided properly. However, this guide offers an awareness of the nitty-gritty of setting up a consulting business in the UK. Aside from that, it also highlighted the best option for getting a virtual office address in the UK.
FAQ
How long does it take to set up a consulting business in the UK?
To open up your consulting business successfully, you need to finish all the necessary steps stated in the article. Roughly, to become a business consultant can take you anywhere from a few weeks to several months, depending on your financial situation, the complexity of the business you're planning to start, and other factors.
How to register as a consultant in the UK online?
Visit the Companies House online portal. Then, provide your license, business name, registered office address, and personal information as requested. If it is a partnership consultant business, you will provide the information of other stakeholders.
What certification do I need to start a consulting business in the United Kingdom? 
A university degree is the basic qualification you need to practice as a consultant; however, you can gain small business consulting firm certifications, depending on the consulting areas you choose to specialise in. 
Can I register as a consultant in the UK online?
Yes. You can register as a consultant in the UK online through the Companies House portal. You can also use third-party agents or company filing software recommended by the UK Government—all online.
Do I need a physical address to launch a business consulting firm in the UK?
Not necessarily. You can choose between a physical or virtual address provided by the Hoxton Mix. A virtual address offers you the coverage of a physical address only if there is no real address, and it is cheaper than a physical office address.
Hand-picked related articles
Our meeting rooms are located at our Paul Street office,
and it's just a few minutes walk from Old Street tube station…
Our Address
3rd Floor, 86-90 Paul Street,London,EC2A 4NEDirections
Opening hours
Monday - Friday 9am - 18.00pm