03 July, 2023
Key Aspects of How a Virtual Office Address Secures Your Business
Starting and running a company can be challenging for young entrepreneurs, often accompanied by financial struggles. To alleviate these burdens, many business owners opt for virtual offices to reduce expenses. Though some people argue about its inconvenience, they need to learn about aspects that enhance the security of a virtual office address for their business. Moreover, UK residents have the advantage of various government schemes that provide robust support for startups. Could you seize the opportunity once you have such an option? So here we are, discussing how a virtual address makes your company safe and sound.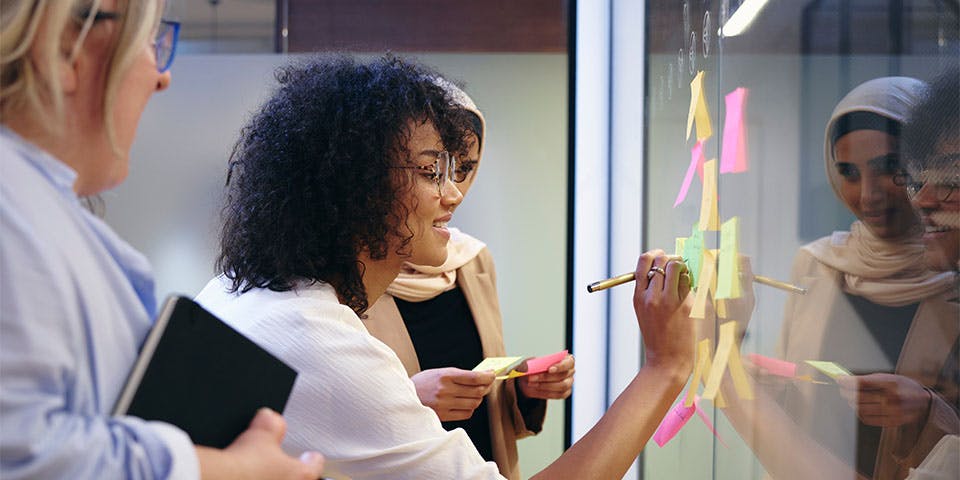 Here are some of the security benefits of virtual office addresses:
1. Enhanced Privacy and Confidentiality
With virtual office services, you get full control over your private address and sensitive data. You aren't obliged to disclose your home address and can use a professional one instead, thereby separating your personal life and business. In such a way, you prevent any unwanted calls and visits from your clients in the middle of your weekend and secure your privacy and the privacy of your family members.
2. Professional Call Handling Services
When it comes to business security, the virtual office excels with its professional call-handling services. These skilled receptionists become the frontline ambassadors of your business, ensuring that every call is answered promptly and handled with utmost professionalism. By entrusting your call management to these experts, you establish a reliable and trustworthy image for your business. This instils confidence in clients and partners, fortifying the overall security of your operations.
3. Secure Mail Handling and Forwarding
Within the virtual office, a shield of security is raised around your business correspondence through secure mail handling and forwarding services. Trained staff meticulously handles incoming mail, prioritising confidentiality at every step. From important documents to sensitive packages, these guardians of secrecy ensure secure handling and forwarding to your desired location. If you safeguard your confidential correspondence, the virtual office will strengthen the overall security of your business and make sure your personal information doesn't fall into the wrong hands.
4. Advanced IT Infrastructure and Data Protection
In the ever-evolving landscape of cybersecurity, the virtual office stands tall with its advanced IT infrastructure and robust data protection measures. With state-of-the-art technology, including secure servers, firewalls, and encryption protocols, your sensitive business data is shielded from unauthorised access. These digital fortifications act as a bulwark against cyber threats, reinforcing the security of your valuable information and ensuring the smooth operation of your business.
5. Virtual Meeting and Collaboration Tools
The virtual office empowers secure communication and collaboration through a suite of virtual meeting and collaboration tools. Encrypted video conferencing, secure file-sharing platforms, and collaborative workspaces become the pillars of confidentiality. These tools allow your team to connect and collaborate from anywhere, ensuring that sensitive discussions and document exchanges remain private and protected. That's how a virtual office address secures your business by providing a safe environment for conversing.
6. On-Site Security Measures and Surveillance
Physical security is not overlooked in the realm of virtual offices. On-site security measures and surveillance provide an additional layer of protection. Controlled access systems, vigilant security personnel, and 24/7 monitoring ensure the safety of the physical office space. With these safeguards in place, potential threats are deterred, creating a secure environment for your business activities. By preserving physical safety, the virtual office contributes to the overall security and peace of mind of your business.
Get a Virtual Office Address — Protect Your Business
Knowing how a virtual office address secures your business, you can protect your company values with ease. Why take so many responsibilities if you can delegate this part to a reliable partner? At The Hoxton Mix, we offer more than just security — we provide an opportunity to elevate your business with a prestigious address in the heart of London. Settle into a prominent location that commands respect and opens doors to new opportunities. 
But that's not all! Our services go beyond address alone. We offer email forwarding, video conferencing, and an array of tools to support your operations. Countless businesses have entrusted us, leveraging our services to protect and propel their ventures. Join the ranks of our satisfied clients who have experienced the seamless blend of security and success. It's time to take action. Contact us today to learn more about how virtual office can increase your business security while also streamlining its workflow. Book a demo and see how it helps your own business to flourish by having us as a partner.
FAQ
What is the risk of a virtual address?
While virtual addresses offer numerous benefits, it's important to consider the potential risks. The main concern is that there is a chance of unauthorised access to sensitive information without proper security measures. However, at The Hoxton Mix, we prioritise virtual office security for a business, implementing advanced IT infrastructure, secure data handling, and physical security measures to mitigate these risks.
How to ensure virtual office security for a business?
At The Hoxton Mix, we understand the significance of the security of virtual offices for businesses. We employ a multi-layered approach to ensure your business is safeguarded. From advanced IT infrastructure and data protection measures to secure mail handling and forwarding services, we leave no stone unturned. Rest assured that our virtual office solutions prioritise your business's security. Discover more opportunities on our official webpage.
Can a virtual office address truly protect my business's sensitive data?
Absolutely! At The Hoxton Mix, we take data protection seriously. Our virtual office services include state-of-the-art virtual address security for businesses, such as secure servers, encryption protocols, and secure file sharing. We prioritise the confidentiality and integrity of your sensitive data, ensuring it remains safe from unauthorised access. Experience peace of mind knowing your business's data is protected within our secure virtual environment.
How can The Hoxton Mix protect the security of a virtual office for my business?
The Hoxton Mix has a proven track record of helping businesses enhance their security and leverage their operations. Countless success stories speak to our commitment to the security of virtual offices for businesses. By providing prestigious business addresses, reliable communication tools, and a range of additional services, we empower companies to thrive in a secure environment. Explore our case studies to learn how we have supported businesses like yours here.
Hand-picked related articles
Our meeting rooms are located at our Paul Street office,
and it's just a few minutes walk from Old Street tube station…
Our Address
3rd Floor, 86-90 Paul Street,London,EC2A 4NEDirections
Opening hours
Monday - Friday 9am - 18.00pm