03 February, 2022
Using a Virtual Office Address for Bank Account: Newbies Guide
If you're an entrepreneur, mixing up your business and personal transactions can lead to muddled record keeping and confusing tax returns. While the HMRC doesn't require sole traders to have a separate business bank account, doing so is a best practice for business owners. Besides making your finances easier to keep track of, it also makes it easier to grow your business: if you want to expand your startup into a limited company, a business bank account will be mandatory.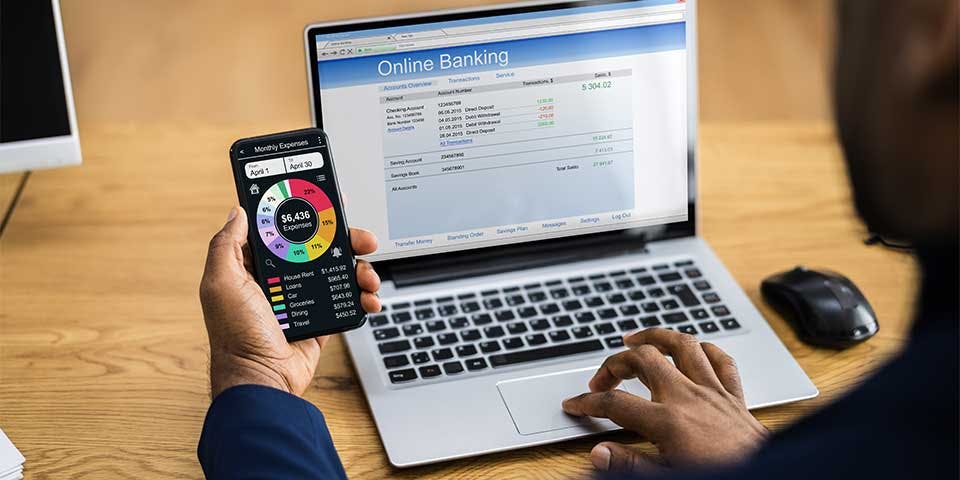 When setting up a business bank account, you'll need to provide proof of your business address. If you don't have an office, you may be tempted to register your home address — but that can lead to all sorts of problems. Read on to learn why using an online business address for a bank account is the best option for many entrepreneurs!
What Is a Virtual Business Address?
A virtual business address can be purchased from various companies for a subscription fee; as part of the service, you'll get a virtual address that corresponds with a real office in the UK. Some services like Hoxton Mix offer virtual business addresses in prime areas of London, which will help establish your company's credibility. 
When you purchase a virtual business address subscription, you can register it with the HMRC as a sole trader or with Companies House as a limited company. Any official post that arrives at the virtual business address will be handled and forwarded to you. The exact manner depends on the company that offers the service and the subscription type you purchase. You might be able to pick up your post, get it scanned and emailed to you, or opt for same-day forwarding. 
Real Address vs Virtual Address for Business
If you're leasing a dedicated office building that's registered as a business address, then you can certainly use that while setting up a bank account. But many startup owners haven't made it to that step yet. If you are using your home as your office, should you register that for your business, or would it be better to opt for a virtual address? Let's find out!
When setting up your business, the main benefit of using your real address is its simplicity. You don't have to select a virtual address subscription; you already have a perfectly valid address! As long as you can receive business mail at your personal address, and if it's located in the same country your business is registered in, the HMRC and Companies House will accept it. 
But just because it's easy doesn't mean it's the best move for your business. When you register your personal address for your business, it becomes publicly available. Anybody can look up where you live, and you may end up with HMRC representatives, nuisance calls, and unexpected visitors at your residence. 
You also have to consider the legality: if your residential address is in Scotland, but you want to register your business in England, your address will not be accepted. Furthermore, even if your address does meet the requirements, your landlord or home insurance may have included a clause in your contract that restricts you from using your home for business purposes. 
One more point to consider: your home address won't carry the same level of prestige as a business address located in one of London's business or tech hubs. With a virtual address, you can opt for a prime street in your city of choice, which gives your company an extra air of professionalism. 
Can You Use a Virtual Address of Business for a Bank Account?
Yes, you can use a virtual address to create a business bank account. You wouldn't be able to do this for a personal bank account, as banks require you to submit a residential address for verification. Submitting a virtual address instead of a residential one for personal account verification breaks the UK's money laundering regulations. 
When opening a business bank account, you'll find that the bank requires proof-of-business-address documents. 
Most banks will accept HMRC and Companies House documentation as proof of address. So, just ensure that the virtual address you use for your bank account is the same one you registered for your business. 
Step-by-Step Guide to Using a Virtual Address for a Bank Account
Are you ready to use a virtual address for a bank account? We'll show you how. These steps might be a little different depending on which virtual office service you use. To make things simple, we'll walk you through how to set up a bank account with a virtual office address from Hoxton Mix. 
First, to get a virtual address for business, you'll need to create an account on Hoxton Mix; you'll need to provide some personal information, ID documents, and proof of address (residential, not business). Without these documents, you won't be able to activate your virtual address service. 
Next, you'll select a plan. Hoxton Mix offers several plans at affordable price points:
Mail Collection:  £15.00/month + VAT
Mail Forwarding: £25.00/month + VAT
Mail Scanning and Emailing: £20.00 + VAT
Mail Scanning, Emailing, and Forwarding: £35.00 + VAT
You can also add on meeting room rentals and a London 020 number, in addition to your rental business address if you'd like. 
After you choose a plan, you'll be assigned a virtual office address that's based in London. You can register it with Companies House and HMRC as your business address, therefore keeping your personal address private. 
Once you've registered it as your business address, gather the required proof-of-business-address documents, such as a certificate of incorporation from Companies House. Apply for a business account at your bank of choice, and present your certificate to verify your business address. 
Consider Hoxton Mix Your Trusted Partner
At Hoxton Mix, we strive to equip startups and entrepreneurs with the business tools needed for success. Our plans are affordably priced and come with an array of features that have helped thousands of businesses to thrive. Here are the reasons why you can consider Hoxton Mix your trusted partner:
Our top-quality postcode location gives an air of prestige to your business.
Our process is simple, and you can get your virtual office address in just 10 minutes.
We don't charge any set-up fees.
Hoxton Mix customers get £75 and 1 year of free bank transfers with Tide. Open an account
We've partnered with Crunch to help you with new company formation – and for free, when you use our £10 promo credit!
You're not locked into a contract and can cancel at any time. 
We don't charge any handling costs for your mail; everything is fully included in your subscription. 
If you're ready to set up a virtual business address for a bank account, come give us a try at Hoxton Mix! We're ready to take your startup to a whole new level. 
Final Thoughts
To sum up, using a personal address when setting up a business bank account might not be the best idea. You have to provide a proof-of-business address for a commercial bank account, meaning your business must be registered under whichever address you provide. And if your business is registered under your residential address, you are putting your privacy at risk and possibly violating your rental agreement.  
However, renting an office is expensive, and it is often wasteful if you are a sole trader — so, for many entrepreneurs, the best option is to use an online address for a bank account. It gives you privacy, it is suitable for Companies House registration, and you can receive your business post via whichever method you find most convenient. 
For the most feature-rich, customer-centric experience, set up a virtual office address at Hoxton Mix!
FAQ
Can I use a virtual business address to register for a bank account?
You can use a virtual business address to register for a business bank account but not a personal one. If you supplied a virtual address in place of a residential one, you would be violating anti-money laundering regulations. But for a business bank account, you simply need to provide the address that your business is registered under. And since you can register your business under a virtual address, it is also suitable for a business bank account. To learn how to use a virtual office address for a bank account, just read the article above!
How else can a virtual address help my business?
Throughout the article's content, we placed a heavy emphasis on how virtual addresses safeguard your privacy. But there are many other benefits! For instance, if you use your personal address for business, mail handling can get really confusing. You could end up with too much post in your mailbox to keep up with, and important documents might slip through the cracks. Another benefit is that you won't end up with nuisance calls and unexpected visitors at your residence. Furthermore, if you are a non-resident of the UK, a virtual address can help you do business there, as your business address must be in the same country as the registered company. 
Are virtual business addresses legal?
Yes, virtual business addresses are legal. In the UK, you can use any address for your business, as long as it is: (1) tied to a physical address and (2) located in the same country that your business is registered in. 
Hand-picked related articles
Our meeting rooms are located at our Paul Street office,
and it's just a few minutes walk from Old Street tube station…
Our Address
3rd Floor, 86-90 Paul Street,London,EC2A 4NEDirections
Opening hours
Monday - Friday 9am - 18.00pm