19 August, 2022
Business Address Rental in the UK: Good Choice for All Type of Business
Rent a business address from The Hoxton Mix today and benefit from the credibility of having a prime London office address. Plans start from £15 per month, and can be up and running in as little as ten minutes.
But what exactly can a virtual office address do for your business? Read on for a quick breakdown of the key advantages!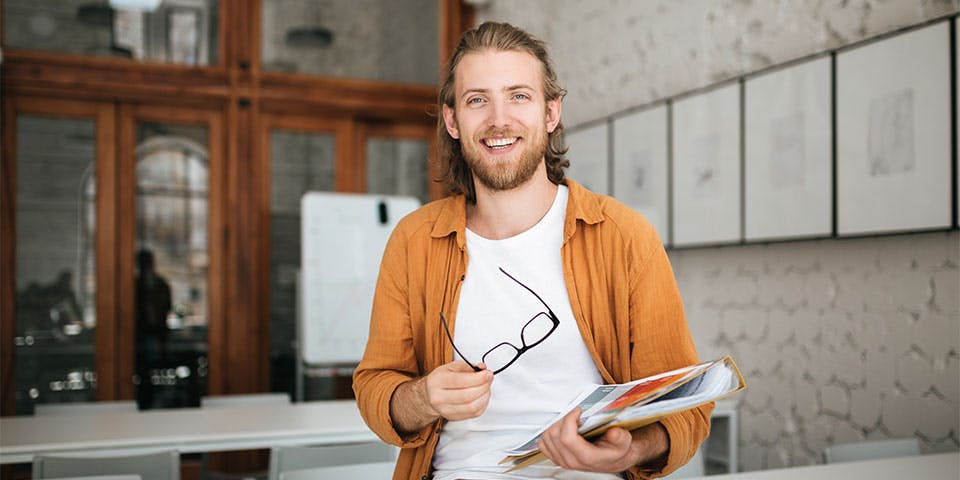 What does it mean to rent a business address in the UK?
When you rent a UK business address with The Hoxton Mix, you'll be taking a step that thousands of other successful startups have chosen to take in recent years. Assigning your company an impressive London business address is one of the most popular options among our full suite of virtual office services, and with good reason.
A rented company address means that you get a physical London postcode to use for registering your business with Companies House. You can also use it as a point of contact on all your official letterheads and branding and share it as the location where you can receive business mail.
This is incredibly useful if, in practice, your day-to-day workings don't rely on a brick-and-mortar UK street address at all. Many new businesses are designed to operate wholly online—especially during startup and early growth phases—and the limitations of a traditional PO Box mean they're not always desirable (or suitable!) as a standalone replacement for a real physical postcode.
Why rent a business address for your startup company?
There are many reasons you might prefer to rent a business address in the UK, rather than a) pay rent on a physical office space, or b) limit yourself to a PO Box as a main point of contact. These include:
It's much cheaper
Renting business premises in desirable parts of London can be very expensive, while a virtual company address is a relatively negligible expense by comparison. With The Hoxton Mix, you can also cancel your subscription anytime you like—seldom an option when renting real-world space from a landlord.
A UK business address rental helps businesses reduce costs across numerous categories. For example, you don't need to worry about moving expenses, utility bills, or parking. There will also be no need to budget for furniture, equipment, or even some of the administrative staff.
Your rental property will no longer be one of the biggest financial drains on your company. You can then spend the money you save on improving your product or service, expanding your business, and hiring more talent. 
It's completely flexible
Without being confined to the physical dimensions of a brick-and-mortar location, you can scale quickly as your business grows. It also gives you added flexibility in employing remote workers; up to 70% of surveyed millennial workers cite flexible working options among the first things they look for from an employer. And, of course, nobody has to waste time and energy commuting to a virtual location!
You need to provide a physical address when registering a new company—if you want to establish a UK presence, but your main base of operations is overseas, you'll still need to give a functional British postal code when registering. A PO Box alone is insufficient to meet Companies House stipulations in this regard.
The option of business addresses for rent fills two needs with one deed. On the one hand, geographical restrictions will no longer limit your pool of candidates. On the other hand, your company will get a new business mailing address and meet all registration requirements to operate legally in the UK. 
Improved privacy
If you run your business from home, renting a UK business address gives you a legitimate way to fulfil Companies House registration requirements without having to put your own residential details on public record. Whether you're a freelancer, consultant or CEO, it also means you can avoid unwanted visitors, junk mail and calls, and keep your personal details better protected.
When you use your home address for your business, you put it into a public registry and leave yourself open to junk mail, scammers, frustrated customers, and bad contractors. Your home address will be circulating around forever—and no one knows in whose hands your personal details could end up. This necessitates some precautionary measures. Renting a business address means protecting your home from any of these potential risks. 
Professionalism and credibility
Being able to provide your clients and customers with an impressive Shoreditch mailing and contact address instantly makes your startup business look more credible and professional to anyone looking you up. From website to documentation, every aspect of your business will instantly be elevated by an address that clients and partners will not shy away from. Not only that, but you'll assure them your business is legitimate. This is particularly the case for small or solo ventures operating largely from home or for businesses based abroad. 
With so many scams, rip-offs, and fraudsters operating online, an increasing number of clients get concerned about falling for one. But a credible location can help differentiate you from them. When your business office address rental is in a commercial building in the heart of London, many concerns are taken off the table. 
How is mail handled when I rent a business address with The Hoxton Mix?
Your new virtual office address will appear at the top of all your mail-outs and letterheads, as well as being your officially registered public point of contact with Companies House. As such, all your important legal documents and key business post will be sent to this address.
Depending on the service you choose, we'll then either store it and notify you, or get it sent straight on to you at another location on the same day.
Our mail handling and forwarding services for letterbox-friendly documents and parcels start from as little as £15 per month—this covers basic receipt, storage (no maximum amount), and notification services.
Our £25 and £35 monthly packages also include same-day mail forwarding and mail scanning respectively.
Other services you might take advantage of alongside your rented UK business address include a prime London 020 phone number, a virtual receptionist/office assistant to handle incoming enquiries, and additional security options such as document shredding.
Consider The Hoxton Mix Your Trusted Rental Partner
Now that you know what happens when you rent an address for mail in the UK, it's time to get one! And there is no better place to make the transition than The Hoxton Mix. We can get you the address for rent and provide additional services like virtual office rental. In fact, we can be a one-stop shop for everything, from mail pickup to a dedicated desk.
Having been in this market for years, we can assure you that this combination of cost, quality, and sustainability is hard to come by. You'll get the service you deserve for a price you can afford.
For more information or to discuss how a virtual office arrangement might benefit your startup business plans, feel free to chat with a member of our team by phone or email today.
FAQ
How do I rent an address for a business?
The subscription service for our rental locations is available online and takes a mere 10 minutes to set up. Choose the plan that suits your business needs by clicking 'View Plans', select your add-ons, and finalise the payment. The plan will be activated soon thereafter!
How much does it cost to rent a business address?
You can rent a UK address for as little as £15 a month. The lower-tier plan offers basic services like mail handling and forwarding. The £25 and £35 monthly packages include a wider range of services.
Can I rent a company address for my startup in London?
Absolutely! No more paying ridiculously high rent for a startup business. Your company address will be in Shoreditch, granting you all the benefits of a prestigious location.
Hand-picked related articles
Our meeting rooms are located at our Paul Street office,
and it's just a few minutes walk from Old Street tube station…
Our Address
3rd Floor, 86-90 Paul Street,London,EC2A 4NEDirections
Opening hours
Monday - Friday 9am - 18.00pm