03 February, 2022
Should You Use Your Home Address for Your Business in the UK?
If you're planning on launching a startup, congratulations! Coming up with a viable idea is one of the toughest parts of becoming an entrepreneur, so we're happy you've made it past this step. 
But before your idea can become a fully-fledged business, there are some details you'll have to take care of first. One question that many new startup owners don't think about is: where should you register your business address?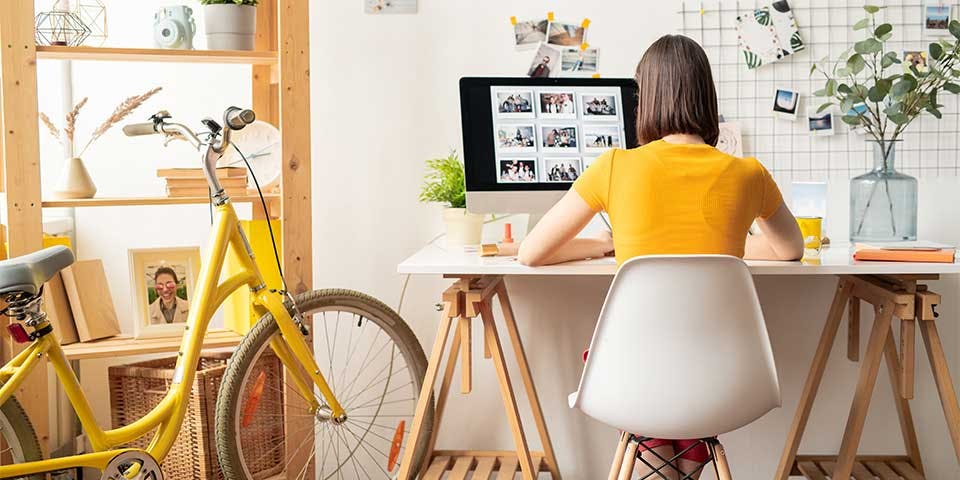 If you're not leasing a physical office space, you might be tempted to use your home address for your business in the UK. But is this a good idea?
To help you answer that question, this article will go over the requirements for a registered office in the UK, the pros and cons of registering your home as a business address, and the alternatives available to you. 
What Are the Official Requirements for a Registered Office in the UK?
Firstly, as a new business owner, you need to have an understanding of the UK government's rules for company addresses. Is it even necessary for you to set one up?
If you're setting up a limited company, then, yes, you do need to register an office address with Companies House. However, it doesn't have to be part of an actual office building; homes and PO boxes are both eligible for this purpose. 
But what if you're setting up a different kind of company? If you're working as a sole trader, then it's only necessary to register a business address with the HMRC if you earn over £1,000 in one year. So, in some cases, startup owners might not have to register a self-employed business address  — but it's best to plan ahead in case you exceed that monetary threshold. 
Pro Tip: A sole trading company is owned and controlled by one person, while a limited company is legally separate from its owner.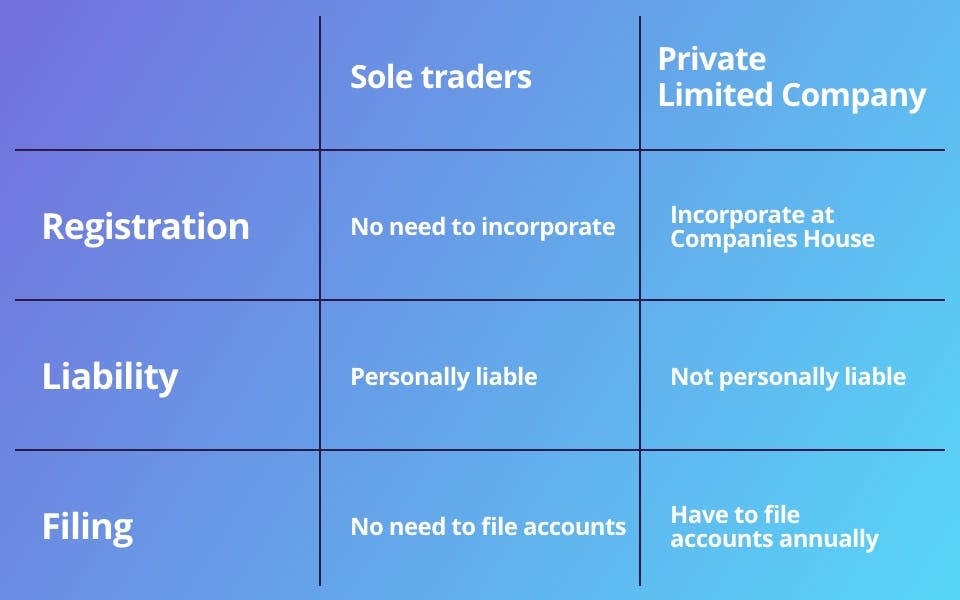 If you need to register an address for your business, keep these UK requirements in mind. The address must be: 
A physical address;
Located in the same country that your business is registered in — in other words, if your company is registered in England, your office address must also be in England. 
A PO box may be used, as long as there is still a postcode and physical address included. And lastly, all written communication must be sent to your registered business address.
6 Reasons Against Using a Home Address for Business
Can you use your home address for business? Yes, but while the UK government allows you to register your home address as a business address, it isn't always the best choice for startup owners. Here are six reasons why you may want to explore available alternatives:
1. Privacy
When you register a limited business with Companies House, it will be publicly logged on their register. The Companies House register can be used by the public to search for addresses online, and searches are free of charge. The UK government recommends that you carefully consider what personal information you decide to register, especially because you cannot remove a registered address from the register. You can, however, change your registered business address later on. 
2. Family
If you live alone, using your home address for freelance business in the UK can put you in danger. And if you live with family, having a publicly-available home address could also put them at risk. 
3. Legal Requirements
As mentioned before, your registered address needs to be in the same country as your business. But what if your business is in England and your home address is in Scotland? The registered address won't be accepted, which would be quite a headache. 
4. Unexpected Visitors and Cold Callers
HMRC representatives, clients, and cold callers can appear at a registered business address at any time. So, if you want to avoid people turning up unexpectedly at your private residence, it would be best not to register it as your business address. 
5. Professionalism 
If your business address makes it obvious that it's in a residential area, some potential clients might be put-off and feel that you lack professionalism. A home business address often comes with less credibility and authority — not through any fault of your own, but simply through bias. Conversely, by choosing a business address in an established area, you can showcase your business as a successful brand. 
6.Mail Handling
Having your personal and business mail delivered to the same address can get confusing. You may end up with too much post to keep up with; having communications slip through the cracks is certainly not a professional look. Or, if you're using your home address for business taxes, you might end up with a hefty fine after an unpaid balance. 
How to Choose the Best Type of Address to Use as a Registered Office
The reasons listed above are why many people advise against using your home address for business. If you aren't renting an office and are not keen on registering your home address, you still have other options! Here are some paths to consider:
PO Box: By renting a PO box, you can use the post office's address to register your business and receive mail. You can rent a PO box outside the city you live in, so you can benefit from choosing a well-established business area. However, you'll have to actually go to the post office to pick up your business mail — or pay a hefty delivery fee. If that doesn't appeal to you, then move on to the PO box alternatives.   
Use Somebody Else's Address: This is recommended if you'd like to keep your address private. Of course, you'll have to get the permission of the other person! Consider using the address of the person who is managing your corporation tax.  
Virtual Office Address: If heading to the post office for your PO box mail is too inconvenient, and you can't get permission to use somebody else's address, a great option would be to set up a virtual office address. With one of these, you can get a virtual office in a prime location for a reasonable price. Some companies like Hoxton Mix even let you add on dedicated mail handling and pick-up, as well as same-day mail forwarding. 
The Hoxton Mix Solution
Many business owners in the UK opt for virtual business addresses, as they offer the privacy of PO boxes but with more features and, often, at a lower price. 
Take, for instance, Hoxton Mix. You can set up your virtual office right away with no setup fees! If you were to register for a PO box through Royal Mail, it could take up to 7 working days, and a minimum of 3 months of payment are required up-front.   
What's more, through Hoxton Mix, you get so much more than mail holding and a dedicated virtual business address. We offer fully customisable plans, which all have great benefits: 
Mail handling pick-up: no handling fees
Mail handling and forwarding: no postage fees
Mail scanning and digital forwarding: get all your mail on the same-day
Scan Pro: get a hard copy in addition to the digital forward
You can even add on meeting room rentals and a London 020 number for a full office experience! Get a prime address for a virtual office in London and build your credibility with prospective clients. Plans start at just 41p per day, and you're not locked into a contract. Cancel safely at any time!
What's more, you won't have to register the address with Companies House yourself; we'll do it for you. At Hoxton Mix, we're prepared to do whatever it takes to help your business succeed. 
Final Thoughts
If you're starting a business in the UK, you'll likely need to register a business address — whether it's as a limited company with Companies House or as a sole trader through HMRC. While it's legal to use your home address for this purpose, it can diminish your privacy and look unprofessional. But via alternatives like renting a PO box or a virtual business address, you can have privacy and enjoy a registered address in a prime business location. If you'd like to set up a London virtual office with mail handling, get started today at Hoxton Mix. 
FAQ
Can I use my home address for business?
Yes, you can, but there are several disadvantages of using a home address for business. Many business owners choose to use alternative methods for privacy reasons — for instance, by renting a PO box or a virtual office address. 
Is it legal to use a home address for business registration?
Yes. Whether you're using your home address for a counselling business address or for any other industry, it is legal to use it for business registration. 
To what address should I register my business?
You can register your business to any physical address, as long as it is located in the country in which your business is registered. 
Hand-picked related articles
Our meeting rooms are located at our Paul Street office,
and it's just a few minutes walk from Old Street tube station…
Our Address
3rd Floor, 86-90 Paul Street,London,EC2A 4NEDirections
Opening hours
Monday - Friday 9am - 18.00pm