10 October, 2022
Using a Virtual Office as Your Company's Registered Office: All Benefits Explained
Using a virtual office as your company's registered office
The number of companies in the UK that rely on the use of virtual offices as registered business addresses increase every day, which is not surprising. A virtual office can benefit both established and startup companies in numerous ways. Many simply wish to provide an impressive London business address for their clients and customer contacts. Others prefer a more comprehensive suite of virtual office services, including call divert, mail handling, and remote PA options.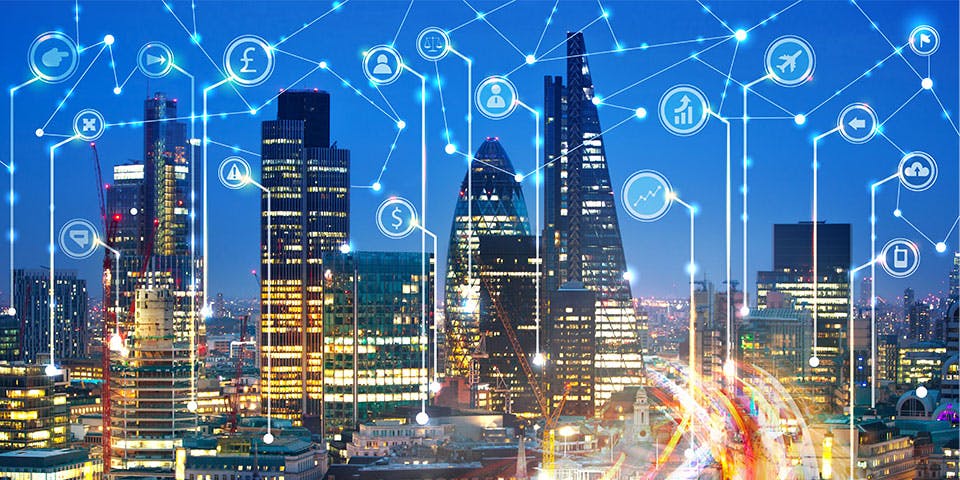 Whichever approach to a virtual office best suits you and your company, they all provide one very underrated feature that often goes overlooked: a virtual business address is perfectly valid for use as your officially registered office location. This offers several clear advantages, depending on your circumstances and business setup. Here you can discover the main benefits of a virtual office for company registration and how we can help you set up your own. 
Advantages of using a virtual address as a registered office
Running a company from home is a great way to save money on rented office space, but it rarely offers a professional-looking business address. Similarly, overseas companies often lose out on direct sales to UK customers if they can't provide a UK-based point of contact.
Moreover, all limited companies being registered in the UK must provide an official contact address for Companies House and HMRC records.
These details automatically become part of the public record, meaning anybody will be able to look them up, even if your letterhead or website contact points them elsewhere. When setting up and running a business from home, logging your own domestic details on the public record isn't ideal in terms of either privacy or professionalism.
The question arises — can a virtual office be used as a registered office? The answer is yes. Using a prime London-based virtual business address as your registered office solves both of these problems cheaply and easily. Hoxton Mix virtual office services start from as little as £15 per month, or £0.41p per day, giving you access to:
A top-quality postcode in the trendy Shoreditch area of central London, located at our impressive modern office buildings
A valid, legally registered office address for all official documents from Companies House and HMRC
A free mail receipt and collection service, with fast email alerts for important incoming post
Optional scanning, mail forwarding, and shredding services
Bookings for private hire meeting rooms
Numerous add-on packages such as incoming call divert, virtual office phone systems, and coworking/hot-desk office space
Now, let's take a look at all the benefits of having a virtual office in more detail. 
Boosting your company's reputation
One of the most significant benefits of a registered virtual office address is getting a truly impressive address for your business. There is no denying that a location can say a lot about a company, and potential customers often judge businesses based on where it is situated. The address you get is actual physical space, but the good news is that you don't have to pay a huge rent. When you register a company using a virtual address, you can always mention it on your website, social media platforms, business cards, etc. 
Effective handling of your mail 
As we continue the list of benefits of going virtual, it is important to talk about your mail correspondence. Because a virtual office is connected to a real space in the city, your business partners and clients can easily send you mail or packages to your registered address. All correspondence will be collected by an administrator and promptly redirected to your chosen location. At Hoxton Mix, you can set up notifications for when specific mail reaches your virtual office, so you stay on top of things. As opposed to having a PO box that you need to visit, this process requires less involvement on your part.   
It is also essential to note that you can use not only a mail forwarding service but also the scanning of letters. If you select this feature, our specialist can scan your mail and send it to you via email as soon as it arrives, so you don't have to wait. 
A high level of freedom 
As opposed to being tied to a specific office, having a virtual registered office address is associated with flexibility and freedom. There can be many reasons why you may not need a physical office. Many companies have employees from different parts of the country or even the world.  Others likely would work from home. When you don't have a fixed location, you can work from anywhere. The percentage of people who prefer to work remotely continues to increase, so you get the needed level of freedom with a virtual office. 
Even if you live abroad and decide to set up a company in the UK, you can choose a virtual office service and thus run your business from a different part of the world. 
Saving money 
Another significant factor that prompts people to decide on virtual offices is cost-efficiency. It is obvious that rent is expensive, especially if you want to have an address in a prestigious part of London. Virtual offices are affordable, and you can choose the right plan based on your actual needs. The flexible system enables you to get only those features that you actually require. In this way, you don't overpay and can expand at any moment when your company grows.  
Space for business meetings 
Even if you like to work from home or elsewhere, sometimes you may need to meet up with clients and business partners. With a virtual office, you can book a private meeting room where you can comfortably discuss any personal or business matters. This way, you always have a space for meetings without paying monthly rent.  
Protection of your privacy 
A major reason for using a virtual office for company registration is the protection of your privacy. The address you use to register your business is publicly available. It is not only displayed by you, but it is also accessible on the Companies House website. Using a home address for business in the UK is definitely a bad idea. By using a virtual office, you maximise your safety and protect your privacy. Criminals often target business owners, so it is best to do everything in your power to protect yourself. 
Saving your time 
If you have ever rented a physical office, you know it takes much more maintenance and administration than it may seem. Those who don't have large teams have considerably more work in the office, as they need to ensure that all employees have everything they need. When you have a virtual office, this problem is solved, so you save time and can focus on tasks that bring revenue. 
Regardless of your business type, you can benefit from having a virtual office. You can legally connect your company to this address whether it is a small business or you have numerous employees. At Hoxton Mix, we offer different virtual office options, so you can select the one that will work best for you. We have a lot of experience in this sphere and are ready to help you every step of the way. 
Contact our team at Hoxton Mix and get the best virtual office for your business! 
How Can You Register a Business Address as a Virtual Office Address?
Now that you know about the main benefits of a virtual office, you probably wonder how to register your business to a virtual address. At Hoxton Mix, we have simplified the process of registration, so you can have your business up and running in no time. 
The first step in getting your office is to contact our team via phone or email that we have on the site. We are happy to provide you with all the information you need regarding the set-up process and the features that we offer. Our team provides a virtual office in a prestigious London area, which will only add bonuses to your credibility. 
You can choose from several office packages depending on your needs. For example, you can go for a basic virtual office package with mail forwarding. Or you can also obtain additional services, such as mail scanning, call diversion, and more. There is always a high level of customization, and you can make changes as you work. You can also change your business address with our help. 
After we help you register a virtual office, you can freely use it on your business cards, websites, legal documents, email signatures, and such. We are always ready to consult you and provide all the details you may need to make a decision. 
Getting help with UK company formation
We have already answered the question of can a virtual office be used as a registered address, but our expertise doesn't end here. In addition to providing a registered business address or full virtual office service, Hoxton Mix can also help you with setting up a UK-limited company in minutes, thanks to our official partner — Crunch. You can be up and running for just £10, which we'll redeem as a money-off voucher against any of our virtual office plans.
Our full UK company registration service includes:
Expert business support, with a fully comprehensive Q&A service for any queries or further information requests
First Company Minutes, detailing the registration process of your new limited company in detail
Certificate of Incorporation and Share Certificate
Articles of Association and Memorandum of Association, formalising the structure and mission statement of your business
Combined Register, officially recognising the key individuals involved in forming and operating the company
If you'd like to chat to us further about any of our startup services, including limited company formation, cheap London registered business address, or complete virtual office packages, please don't hesitate to drop us a line today.
FAQ
Can I use a virtual office for company registration in the UK?
Yes, of course. One of the significant advantages of getting a virtual office is that you can easily use it for company registration in the United Kingdom. 
How can I register a company at a virtual office?
Here at Hoxton Mix, we offer a quick virtual office registration process to business owners. All you have to do is provide us with your details, choose the most appropriate address from our list, and select the additional features. We offer affordable services, and you can customise your office according to your needs. 
What are the benefits of using a virtual office as a registered business address?
There are numerous benefits associated with the use of a virtual office. You don't have to pay costly rent yet still have a business address in a prestigious part of the city. No more do you have to spend time and money on maintaining a physical office, as well as have the freedom to work from anywhere and still receive your mail to the chosen address.
Hand-picked related articles
Our meeting rooms are located at our Paul Street office,
and it's just a few minutes walk from Old Street tube station…
Our Address
3rd Floor, 86-90 Paul Street,London,EC2A 4NEDirections
Opening hours
Monday - Friday 9am - 18.00pm