30 June, 2022
Discover How to Change Company Registered Address: Key Points to Know
Things can change fast in the business world, especially for SMEs and growing startups. Whether shake-ups are caused by opportunities or challenges, newer and smaller companies often find themselves under the greatest pressure to adapt quickest. Needing to change registered office addresses is a common scenario during periods of upheaval.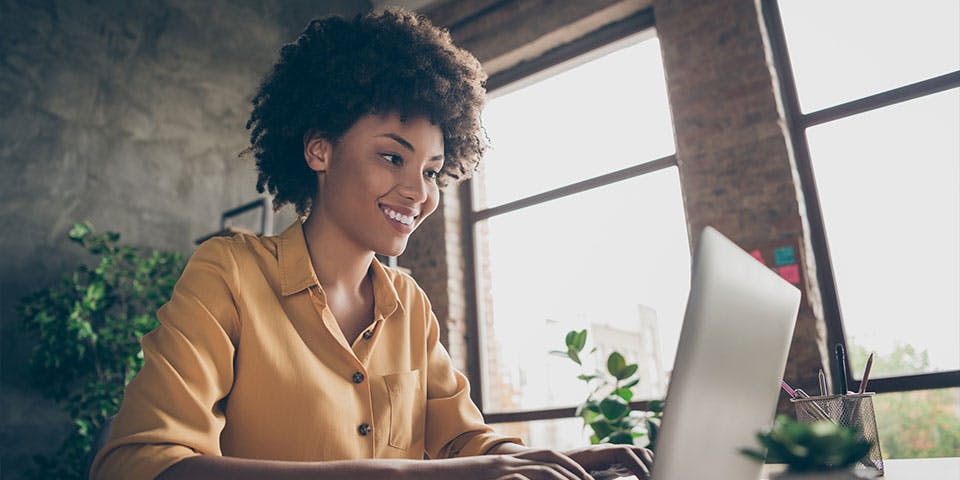 In practice, there are countless reasons why business owners might need to know how to change registered office addresses. This applies equally to both your physical trading premises and to your publicly logged contact information. Depending on your setup, this might point to your real-world base of operations or something like a virtual mailbox address - we'll cover these in more detail a little further on.
On the surface of things, the actual process of changing company addresses isn't a particularly difficult one. However, while the inevitable form-filling is a relatively straightforward bit of business admin, there are a few other considerations worth taking into account when looking to change your registered company address.
The basics: Companies House registration
Knowing how to change company addresses isn't overly complex; in fact, the one absolute essential you'll need to cover is making sure you register your new details with Companies House promptly. This is the address to which HMRC and Companies House will send all official correspondence relating to your business, so it's important to get this step right.
For businesses that are already up and running with a publicly registered contact address, this means filling out form AD01 - Change of Registered Office Address. This gives Companies House all the key information they legally required to log your new contact details in the public domain. It's not an especially long or demanding form, but you'll need to complete and submit it within 14 days of the change taking place.
There are both paper and online versions of form AD01 - Change of Registered Office Address available. You shouldn't use the paper form your company is in the PROOF (Protected Online Filing) scheme, but if you are sending a hard copy by post, be sure to factor in mailing times when planning around the 14-day requirement.
When you use form AD01 for a change of business address, HMRC doesn't charge for the service of logging the new details on public record. The process by which Companies House change registered addresses for your business will usually take around 2-3 working days from the date it receives your completed forms.
Brand new companies that have yet to be formally formed and registered might prefer to use our quick and easy company formation in the UK service. For just £10, this gives you a dedicated staff member on hand to help you through the process in minutes - and you'll immediately receive a £10 credit towards any of our virtual office services in London.
Registered business addresses - a note on privacy
Do bear in mind that, due to legal trading requirements, the contact address you log with Companies House will become publicly available as soon as it's formally registered. This can create a potential privacy issue if you're running a business from home, or from any other remote location that you'd prefer to be kept out of the public domain.
One of the easiest ways around this is to use a virtual office as a registered business address. For existing users of a virtual office service, this is a simple process that legally logs your virtual office contact details as the place to receive vital documents from Companies House and HMRC. If you're new to the idea of virtual office services, check out our quick blog guide on How to Get a Virtual Address for Business.
Easy mail handling at a virtual business address
Once you've formally registered a new business address with Companies House, that's where you'll start receiving any important documents from relevant government bodies in the post. If you've set up with a virtual office address rather than a direct physical location, you'll want to make use of a virtual office mailroom service to make this easier.
There are numerous options for mail handling available cheaply: you can either use a very basic service where you travel to collect any received post yourself at the virtual office address or offload some of the additional admin by having it scanned and/or forwarded to you at another private location by the virtual office provider.
Either way, reliable and secure mail handling services offer a fuss-free way to keep your personal home address out of the public domain, while still maintaining your company's full legal status as a properly registered business.
Possible Circumstances Under Which a Company Can Change Its Business Address
Here are a few scenarios where it makes sense to change a company address:
The office is moving within the same UK jurisdiction. 
You don't want your current business address to appear on the public record.
You don't want to receive unwelcome visitors and unsolicited mail at the current address. 
The current address isn't good for your brand image. 
You want a clear distinction between different addresses associated with the company.
If you're considering a change of your registered office, why not make it virtual? Regardless of your circumstances, whether you want more privacy or a better-looking address, make the virtual move with The Hoxton Mix. 
What to Do If You Are Moving Your Business to Another Part of the UK
When you move the company to another city but stay in the same part of the UK - for example, when moving within England - the change of company address will follow the standard procedure. 
But if you move to a different jurisdiction, let's say, from England to Scotland, you can't simply change a limited company address without re-incorporating it first. Your company needs to be incorporated in the same region as your new address - England & Wales, Scotland, or Northern Ireland. 
This process is the same as converting one business into another and involves: 
Registering at Companies House
Transferring your existing business assets
Notifying stakeholders
Registering your company for tax and PAYE
Documents Required for Changing a Business Address
During the submission of your application to change a registered company address, you will need to provide the following:
Company name in full (including the type of incorporation, e.g. *Company Name* Limited)
Company number
New registered office address in full
If there's a dispute over the address, you will need to submit additional evidence, which might be originals or copies of: 
A utility bill issued in the last 6 months
A land registry deed
A written agreement permitting the use of the address
A leasehold or freehold
Written evidence of the service contract (indicating the start and the end)
Procedure for Changing a Registered Office Address
Here is how to change a registered business address in five quick and easy steps. 
Go to Companies House Webfiling
If you want to notify the agency online, go to the government portal and click "Start now".
On the same page, you will see important information for applicants and instructions for other ways to apply (software, post). 
Enter Your Email Address and Password
You'll need to register on the Companies House service or sign in if you have an account. The same webfiling service can also be used for the company's annual statement, returns, information about the members, etc.
Fill In the Details
Follow the instructions to fill in the necessary fields, including, of course, the old and the new addresses. 
Submit Your Changes 
Double-check the information you've provided and send the changes for processing.
Get a Confirmation Email and Wait 
You will receive a confirmation email within a few minutes. Go to the portal in a few days and see if your company's information has been updated. 
Any addresses you've used as a registered office in the past stay in the public register for the company's lifespan and then another 20 years after it is dissolved.
If you submit a Self Assessment tax return, your details should also be updated through HMRC.
Virtual business addresses make it easy to manage change
Whatever the reason you're exploring how to change registered office addresses, updating your contact details for a physical office location can leave you with a lot of other tasks to take care of.
First and foremost, you'll need to update all your clients and contacts at the same time, and ideally have a way of confirming that they've all received notice of the key changes. You'll also have to adjust any company letterheads, business cards, websites, social media profiles, advertising, livery, and so on. If you're relocating to new physical premises, this can be a costly and time-consuming affair.
Virtual office services are often a way to navigate these sorts of changes for free - because they provide you with a virtual business address as your legally registered contact point, this remains in place even if the actual location of your operations base moves. You won't need to update all your external contacts and advertised details because the real-world changes your company is going through remain out of the public domain.
If you'd like to learn more about any of our industry-leading cheap virtual business addresses (or our coworking spaces, private office and meeting room hire in the centre of London's trendy Shoreditch), feel free to get in touch with a member of The Hoxton Mix team today.
FAQ
How long does it take to change a registered business address?
If you do it online, Companies House should process the form within 2-3 working days from the day you submitted it. If you do it by post, they also take around 2-3 days, but it's from the day they receive the paper forms - so, you should account for postal delays.
Can I change a company registered address online?
Yes, you can do so easily through the Companies House WebFiling portal. It's even preferred over the post if you're approaching the 14-day limit since the day your business relocated.
Is it expensive to change a company registered address?
No, there is, in fact, no fee charged by Companies House. 
Do I need to inform clients that I changed the trading address?
You don't have to, but it's recommended, especially if you're a small business and don't want to lose any clients due to misinformation. Also, make sure to change the information on your website, order forms, receipts, and business cards.
Do I need permission from shareholders to change a company's registered office address?
Yes, you will need permission from members of the company (shareholders, guarantors, LTD members). If you are renting at the new address, as most SMEs do, you will also need permission from the landlord.
Hand-picked related articles
Our meeting rooms are located at our Paul Street office,
and it's just a few minutes walk from Old Street tube station…
Our Address
3rd Floor, 86-90 Paul Street,London,EC2A 4NEDirections
Opening hours
Monday - Friday 9am - 18.00pm