17 November, 2023
Cheap Virtual Office Addresses in the UK: How to Find It and Avoid Overpaying for Needless Services
Struggling to find the cheapest virtual address in the UK to give your business that much-coveted London settlement? Well, you're in luck — The Hoxton Mix is here to save the day. We have prime virtual office addresses starting at just 41p per day.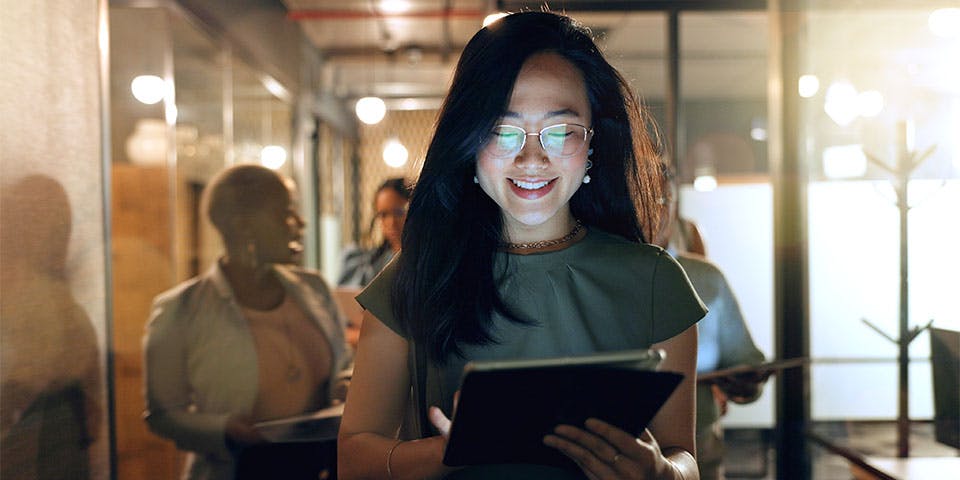 Admit it — finding an office space in London for an optimal price can be such a challenge. For one thing, you're probably going to be locked into a fairly rigid contract with whoever's letting out the space. In addition, your new bargain-basement address is unlikely to be situated in an especially desirable or impressive-sounding postcode. In other words, when it comes to renting physical office spaces in London, you pretty much get what you pay for (with a few notable exceptions!).
On the other hand, virtual business addresses offer a much simpler, more flexible, and considerably cheaper solution: a straightforward, low-cost way to give your startup company a mailing address, letterhead, and contact page you can be proud of.
Let's talk about why you had better find the cheapest virtual office instead of the physical one and how The Hoxton Mix can help in this regard.
What Exactly Is a Virtual Office Address?
A London virtual business address gives your company a central contact point (or forwarding address) for important mail like legal documents. It's also the official address logged on public record by key UK bodies, including HMRC and Companies House, during setup, registration, and ongoing administration of your business affairs.
Of course, you and your staff won't actually be physically based at your virtual office; that's what makes it 'virtual'! Instead, you'll rent your trendy Shoreditch mailing address from us at The Hoxton Mix, and we'll ensure your incoming mail is properly received, logged, and set aside for collection. We can also arrange for it to be sent immediately onward to you at an alternative full-time UK location, depending on the type of plan you choose.
In short, virtual office packages make it quick and easy to attach an impressive-looking cheap office address to your company dealings. This is especially useful in helping you maintain a degree of privacy if you're conducting your day-to-day business from home. It's also great for establishing a functional contact point using a UK forwarding address if your main base of operations is overseas.
At The Hoxton Mix, we also offer a variety of other business support, innovation, and outreach services to help you make the best use of your new virtual setup if that's something you'd find useful.
Cheap UK Virtual Office — Rates Explained
If you want to set up a self-employed business address for freelancers and contractors without the overheads, a virtual office is the answer. Virtual office rent in the UK is extremely affordable compared to physical space, and it's also much more flexible as a service.
The pricing structure is created based on packages, normally with monthly payments (just like rent for some physical offices). The difference is that you aren't tied to a contract and won't have to deal with a landlord.
Generally, you can pay anywhere up to £75 per month for virtual office addresses. But there are some much better deals if you know where to look. Our cheap virtual offices are based in one of London's trendiest areas, and prices start from just £12.50 a month. However, when you choose the cheapest virtual office in the UK, it is vital not just to believe in words but actually to delve into how the price distribution is done. Here's what affects your monthly cost:
Mail Handling
When it comes to your business mail, we keep things simple — the price of our mail-handling service is based on how much mail you anticipate receiving and how often you want it forwarded or scanned to you. You pay for what you need, so there are no sneaky overpayments for mail services you don't use.
Call Forwarding
Our call-taking service lets you sound professional without a real office. Pricing is based on factors like the number of calls you expect, call forwarding preferences, and if/what type of dedicated phone number you require in order to get started. You can build your plan to match both your needs and budget — no unnecessary charges.
Meeting Rooms
If you occasionally require the physical meeting space, we've got that. The pricing depends on location, size, and how long you use the room. You only pay when you book a meeting room, so you won't be footing the bill for space you don't actually use.
Extras
We do extras like fax handling, document scanning, and administrative support. Each one has its own price tag based on usage. Again, you pick only those services that fit your business needs and budget.
Customization
Your business is unique, just like other businesses out there. The same thing might not work equally well for different companies. That's why we offer add-ons to adjust some services for your business requirements. You can tailor your virtual office package to your exact needs, and, therefore, you're in control of your costs.
How to Find the Cheapest Virtual Office in the UK for Your Business
The best way to find the cheapest plan is to shop around and weigh all the options rationally to select the provider who balances your budget and needs best. You may find the following aspects helpful to keep on top of your choices:
Terms and Conditions
Read the terms and conditions of any plan that you are about to buy. Highlight cancellation policies. You want freedom in case your business is changing its course.
Inclusive Services
At least basic mail handling with secure storage should be included as part of the base price. Some virtual office plans include this only for one month, which is then charged if not cancelled. Other services like mail forwarding or digital scanning may come at an additional cost.
Trustworthy Receptionists
There definitely should be mail handling by trustworthy receptionists for the virtual office plan you choose. This ensures the professionalism and security of your business mail.
Hidden Costs
Look out for hidden costs such as postage fees per letter or parcel received because these extra expenses quickly add up and influence how affordable your virtual office service is.
Package Options
Different providers have a variety of packages for everyone's budget and requirements. Look at the options and choose the cheapest virtual office in London that best fits you. If possible, try to negotiate annual payments to get discounted rates as well.
Postal Fee
Along with monthly subscription fees, look out for one that does not charge extra postage regardless of how much mail you send or receive. There should be no hidden costs if your business booming when you least expect it.
At The Hoxton Mix, we understand that not everyone has the same budget. That's why we offer a number of different packages for UK and international workers, with a choice of add-ons and also an option to pay annually for a big discount. We also don't charge additional postage charges, no matter how much mail you get.
What Are the Advantages of Renting a Cheap Virtual Address?
There are a great many potential advantages to using a virtual office solution for your new or developing business, including:
Low cost — The Hoxton Mix virtual company address rental starts from as little as £12.50 per month with no postage fees. This makes Hoxton Mix one of the cheapest virtual office address services in London.
Location — You'll get a cheap registered office address in the prime location of London!
Flexibility — Our virtual office packages can be upgraded, downgraded, or stopped outright at any time, with no minimum terms, penalty fees, or other hidden 'extras' to pay for.
Credibility — Being able to direct your mail via a Shoreditch street address in a central London hub gives your contact pages a much more impressive feel for clients and customers alike.
Reliability — Renting a cheap office address with us gives you an easy and convenient way to keep track of your essential
 incoming mail via a single collection or distribution point.
Privacy — If you or your colleagues are working from home, renting a cheap office address is a great way to keep personal domestic details off the publicly accessible UK business records.
A reassuring UK presence — International companies that want to provide a registered UK contact address for British customers and clients can do so using a virtual address. It's also the simplest and most cost-effective way to meet all the key legal requirements for official Companies House registration.
What Other Options or Rental Plans Could I Include?
In addition to the basic post collection and storage facility that comes with our cheapest virtual office address plan, we can also provide a number of other services at higher tiers.
These include:
Mail scanning and forwarding
Cheap meeting room rental
Virtual office phone systems
Help with business formation and Companies House registration
If you'd like to discuss how a cheap office address might help your company move into its next stage of development more quickly, please feel free to contact a member of our team today.
The Hoxton Mix Provides a Cost-Effective Solution
We honour our commitment to provide affordable virtual office addresses, and thousands of clients have already taken advantage of this solution. The best option is to work with an office provider who knows the local laws and is prepared for anything. Any obstacle or pitfall your business might come across is something we have encountered and solved numerous times before.
Our team will be happy to set you up with a prestigious virtual office in London that will impress your clients and business contacts. All we need is 10 minutes of your time.
Not only can you get a virtual business address for a cheap price, but you can also select a range of convenient features to add to your package. After a thorough consultation, we'll custom-pack the services that your business needs to thrive.
Final Thoughts
We can't stress enough the convenience of having an inexpensive virtual office. The ability to run your company from anywhere in the world with minimal overheads, access to worldwide talent, a good public image and credibility, a strong local presence, and more is just a part of what you get. Perhaps you want to keep your physical address or the addresses of your stakeholders private or delegate mail handling (storage, forwarding, scanning, etc.) to someone else. If any of these benefits interest you, strongly consider transitioning to a virtual office.
But not every provider will fit within your budget, especially if you're a startup or a small business. After all, the market in the UK is tough. Many companies are raising their prices for various reasons, but we want to make sure our service remains affordable year after year. Even in tough economic times, you can rely on The Hoxton Mix for a cheap virtual address in the UK.
FAQ
How much does a cheap virtual business address cost?
Searching for the cheapest virtual office address in the UK is pretty subjective, as everyone defines what is 'cheap enough' for them. At The Hoxton Mix, we prioritise affordable prices, which start at £12.50 a month for a virtual service. There are many flexible package options, so if you need some add-ons, we'll count them in.
What is the cheapest virtual office address provider in the UK?
Not only are virtual addresses from The Hoxton Mix the cheapest, but they also offer the best value for money. When you subscribe to one service, you can also include additional ones on flexible terms, with a discount, and sometimes even for free. We don't lower our prices by compromising the quality of services, not even in the slightest.
What's included with your low-cost virtual office in the UK?
Different plans come with different benefits. You can select drop off/pick up point, mail handling, forwarding, scanning, emailing, posting, meeting room rentals, and a London 202 number. But no matter how basic or complex your plan is, you can count on cheap and easy office management and rapid support on our side.
My company is not registered yet. Can you help me?
We have great news for you — when you buy cheap virtual office space at The Hoxton Mix, you can receive company formation services for free! In partnership with Crunch, we can help you register a limited company in the UK at your virtual office address.
Do I need a virtual office to operate in the UK?
A business address is required to legally and officially register a business. You can always rent a regular office, but why would you spend so much money on it when there is an affordable alternative? You can rent a cheap virtual office address in the UK and not waste money on physical premises in one of the most expensive places in the world.
Hand-picked related articles
Our meeting rooms are located at our Paul Street office,
and it's just a few minutes walk from Old Street tube station…
Our Address
3rd Floor, 86-90 Paul Street,London,EC2A 4NEDirections
Opening hours
Monday - Friday 9am - 18.00pm