22 May, 2023
Start a Virtual Office: How Long Does it Take?
If you're a UK-based entrepreneur planning to open a virtual office, you're likely wondering how long the process will take. Luckily, you've come to the right place! In this article, we'll give you an estimate of the duration of opening a virtual office and give you some insight into the necessary steps and expenses involved. By the end of this guide, you'll have a comprehensive understanding of the estimated timeframe for virtual office registration and get some tips to speed up your launch. So, let's dive in and start your business transformation!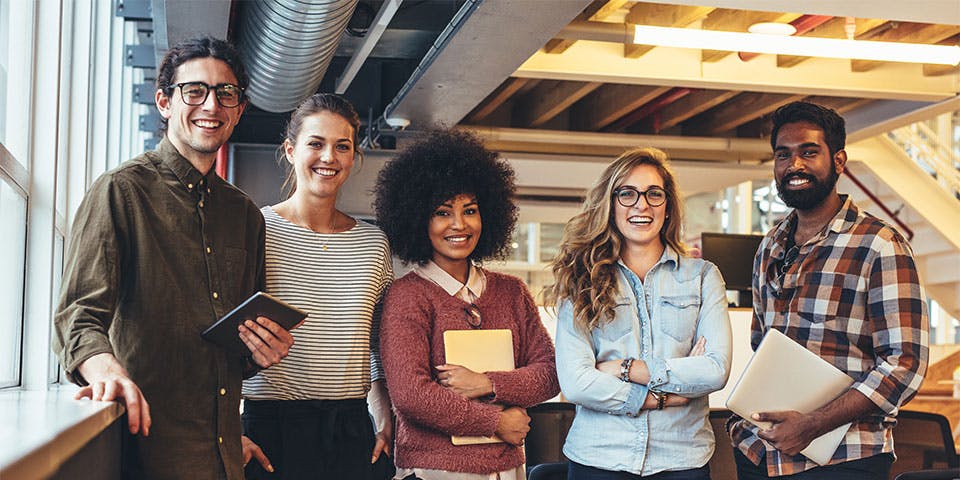 What is a Virtual Office?
A virtual office is a modern workspace solution that provides businesses with all the perks of a traditional office without needing a physical space. It's the ultimate flexibility and convenience, offering access to a range of services and amenities that help businesses thrive.
Benefits of Going Virtual
The benefits of a virtual office are many. It allows businesses to save on overheads, gives them access to a professional address, and enables them to work remotely while still maintaining a professional image. Virtual offices also offer a range of other advantages, such as administrative support, meeting spaces, and access to top-notch technology.
Ideal for Any Business
Whether a one-person startup or a large corporation, a virtual office can be a great solution. You may find a virtual workplace particularly useful if you want to set up an LTD company online, but it is also relevant for organisations with different legal statuses, such as freelancers, consultants, and small businesses. 
What Does the Time Required to Open a Virtual Office Depend On?
So, you're ready to take your business to the next level with an online workplace. But how long does it take to open a virtual office? Well, the answer to that question depends on a few factors. Let's break them down:
Determining Your Needs
The time you take to make a goal list is the first thing that affects the duration of establishing a virtual office. Before you can jump into the virtual office world, you need to figure out what your business needs are. This includes considering your future plans so that you can choose a virtual office solution that can grow with your business. By taking the time to assess your needs, you can avoid delays and make sure that your virtual office setup meets your requirements.
Legal Documents
Preparing and receiving legal documents is another important factor that influences the estimated time frame for opening a virtual office. You'll need to register your business with the relevant authorities, obtain any necessary licenses or permits, and set up contracts with your virtual office provider. Depending on where you're based and what your business does, this can take a few days, weeks, or even months.
Number of People Involved
If you're working with a team, coordinating with your colleagues and making sure everyone is on the same page is crucial. By keeping communication lines open and ensuring everyone is taking the necessary steps, you can make the time required to open a virtual office shorter.
Opening a Bank Account
Finally, setting up a virtual address for a bank account is a vital part of the process. This can take a bit of time, especially if you're opening an account with a new bank or based in a different country than your virtual office provider. 
Speeding Up the Timeline of Opening a Virtual Office
If you're looking to open a virtual office quickly, there are a few key tips to keep in mind:
Do Your Research
Before jumping into any virtual office solutions, do your research. Look into the different providers available, the services they offer, and what kind of pricing options are available. By having a clear idea of what's out there, you can make a more informed decision and avoid situations that can make the estimated timeframe for a virtual office registration longer.
Gather Your Documents
As we mentioned earlier, legal documents are an important part of the virtual office setup process. To speed things up, make sure you have all the necessary paperwork ready ahead of time. 
Be Prepared to Act Quickly
One of the biggest factors in speeding up the timeline of opening a virtual office is being able to act quickly. This means being responsive to emails and phone calls from your virtual office provider, submitting paperwork promptly, and making decisions in a timely manner. 
Utilise Online Tools
One of the benefits of remote work is the ability to leverage online tools and resources to streamline your setup process. For example, some virtual office providers offer online portals where you can manage your account and submit paperwork electronically.
Quickstart with The Hoxton Mix
Setting up a virtual office can be a hassle, and let's face it, time is money. The Hoxton Mix is your trustworthy partner for a quick and solid provider of virtual offices for company registration. 
Our team knows the ins and outs of the process of setting up a virtual business address and will guide you through it step by step. Our experts specialise in various virtual office services, from compiling legal documents to opening a bank account. Moreover, with our affordable pricing, you'll save time and money. But don't just take our word for it — see how The Hoxton Mix has transformed the virtual office experience for countless satisfied customers, who are now monetising their successful projects without leaving their room. 
So why waste precious time trying to navigate the process on your own? With our expertise, you'll be up and running in no time flat. Contact us today and launch your virtual office in record time.
Final Thoughts
Speed and efficiency can mean the difference between staying ahead of the competition and falling behind. Opening a virtual office in the UK is no exception. The Hoxton Mix provides all the necessary tools to reduce the time needed to open a virtual office and get it up and running quickly and easily, allowing you to focus on your core business operations. Don't wait any longer to gain the competitive edge. Win the market with The Hoxton Mix and a registered business address!
FAQ
Can I open a virtual office in a single day?
It's possible to open a virtual office in a single day, depending on the service provider. In the best case, the time estimation for opening a virtual office can be a few hours, but usually, the procedure lasts no longer than one month.
Is it difficult to open a virtual office?
Opening a virtual office is generally not difficult, as it requires minimal paperwork and no physical space. But, there are a few factors, like gathering the documents or determining your business needs, that prolong the duration of opening a virtual office.
How much time is opening a virtual office take in comparison with a physical one?
The timeline to start a virtual office is way shorter than opening a physical office and is usually a matter of days or weeks.
What drags the timeline for a virtual office registration?
The timeline of opening a virtual office may be delayed by factors such as incomplete documentation or government processing times.
Hand-picked related articles
Our meeting rooms are located at our Paul Street office,
and it's just a few minutes walk from Old Street tube station…
Our Address
3rd Floor, 86-90 Paul Street,London,EC2A 4NEDirections
Opening hours
Monday - Friday 9am - 18.00pm