24 February, 2023
Choose a Virtual Office for Your Business: Overview of Main Criteria
Reducing costs is the main issue both small businesses and international companies face. Selecting a virtual office space for your business can provide a professional image and a physical location for your company without blowing out on brick-and-mortar office rent. Unlike a traditional workplace, the virtual one offers numerous benefits, such as commuting flexibility and reduced risks of overhead investments. It is much easier to manage workflow remotely and build credibility and legitimacy for your business if you operate primarily online.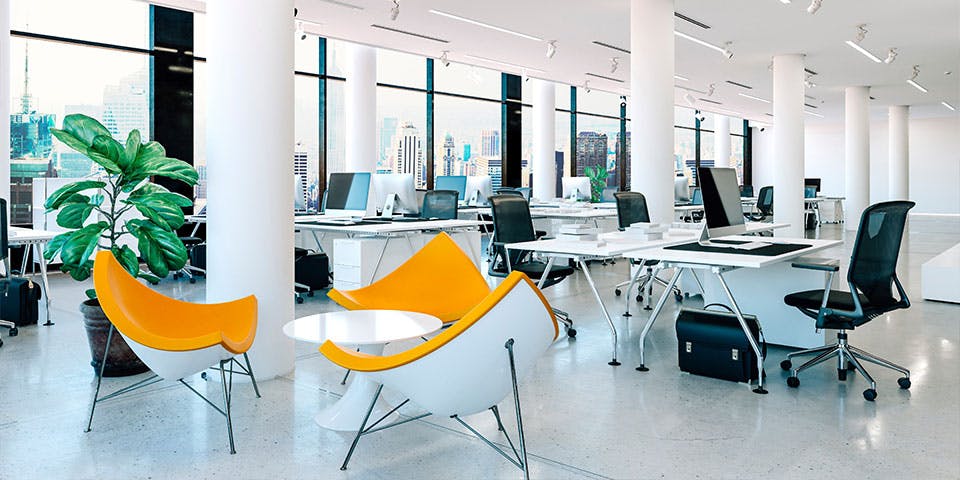 There are a lot of options available when choosing a virtual office, and it can be challenging to determine which is best for your business. This in-depth guide will get you through all the steps on how to set up a virtual address, leading you to the right choice that meets your company's requirements.
8 Main Criteria of Choosing a Virtual Office for Your Business
Owing to the bewildering selection of virtual address services, the process of choosing a virtual office might get too tricky and time-consuming. Before setting up your online office, there are several things to consider:
Business needs
One thing you have to think through is whether you want a full-time working space or a temporary virtual office. This information is essential for choosing a suitable provider for your business. Also, consider what types of mail and packages you will be receiving, and how often you will need to access them. 
Location
It is advisable to choose a virtual office for your business in a prestigious and convenient spot. Make sure your location is close to your target market or customers to increase the company's visibility and accessibility. Central regions are preferable to enhance a business's image and credibility, particularly if the location is in a bustling or high-traffic area.
Budget
It is important to consider your budget before looking for a virtual office provider because the cost of such services can vary widely depending on the provider, location, and specific features that are included. By knowing your budget beforehand, you can narrow down your options and focus on providers that offer the services you need at a price you can afford. This can help you avoid overspending on virtual office services and ensure you get the most value for your money.
Providers
Before selecting a virtual office provider, look into different options and compare their services, pricing, and reputation. Look for customer comments and testimonials to get a better idea of the provider's quality of service. Pay special attention to customer reviews, in particular those that depict how the provider handles any potential problems. Positive comments might increase your decision-making confidence, while negative ones should help you avoid possible traps.
Legal compliance
Make sure the virtual office provider is compliant with the legal requirements of your specific location and industry while vetting the virtual address space. Thus, a business can reduce the risk of legal and financial issues and ensure that it corresponds to industry standards and best practices. A virtual office provider that doesn't comply with laws and regulations may not provide the level of security and privacy that a business needs to protect sensitive information and confidential communications. 
Additional services
Sometimes providers offer virtual office forward services, such as mail and package handling, mail scanning, cloud storage, or call answering, which can be more cost-effective than purchasing each service separately.  Determine if any of these services would be beneficial for your business and make good use of them.
Flexible contract
Some providers may require a long-term contract, while others offer month-to-month options. Choose a provider that provides a contract that would be the best solution for your business.
Provider's customer service
Having a reliable and responsive customer service team can help you feel confident that your virtual office system is running smoothly and that you can get the support you need promptly. It assists you with any questions regarding invoicing, payments, and billing, as well as helps you with troubleshooting and problem-solving when technical or operational issues arise.
Follow the above-mentioned steps to choose a virtual office for your brilliant business success.
How Much Does a Virtual Office Cost?
The virtual office address cost varies depending on the services and features offered by the provider. Generally, virtual office providers charge a monthly fee for their services, ranging from a few dollars to several hundred dollars per month. The cost of a basic virtual office package, which includes a mailing address and mail handling, can start at around $50 per month. Providers may also charge an additional fee for mail forwarding and package handling. A virtual office package with telephone answering services and a local or toll-free telephone number can cost around $100 to $200 per month. 
Some charge an additional fee for virtual receptionists, live call answering, and cloud-based voicemail services. Meeting rooms and day office rentals may also have different prices for different time frames or capacities, meaning some providers may charge hourly, half-day, or full-day rates.
Consider The Hoxton Mix as Your Trusted Partner
If you don't know how to choose a virtual office provider you can trust, you don't have to look far — The Hoxton Mix does its job with the greatest sense of commitment and responsibility. We are a co-working team that offers a range of flexible, functional, and affordable workspaces to suit businesses of all sizes. The company is designed to be a flexible, collaborative, and productive space focused on community, creativity, and innovation. Our fast-expanding team of professionals has helped numerous flourishing businesses, which is reflected in our high review rate. With a prestigious office address right in the heart of London, your business will grow in your clients' eyes and build a strong reputation in a specialised market. Pick your plan and see how your business is making its way to success!
Final thoughts
In this article, we have briefly outlined ways to choose a virtual office for your company and introduced you to common price tags among virtual office providers. There are numerous virtual address options on the market, and it can take time to determine which is ideal for your business. Our guide will be helpful when selecting the one that will perfectly fit your business needs.  
FAQ
What are the main criteria for choosing a virtual office for your business?
When deciding your options, you should consider your company's needs, location, budget, providers, legal compliance, and others.
How to find a virtual office provider for your business?
Choosing a virtual office for your business can be challenging, as many different providers and options are available. You should look out for the services the provider offers and customer reviews.
How much does a virtual office cost?
The cost of a virtual office can vary depending on the provider, location, and services included. Some virtual office providers charge a monthly fee for a package of services, while others charge per-use fees for services like mail handling or meeting room rentals. See The Hoxton Mix packages and choose the plan that fits you best.
Hand-picked related articles
Our meeting rooms are located at our Paul Street office,
and it's just a few minutes walk from Old Street tube station…
Our Address
3rd Floor, 86-90 Paul Street,London,EC2A 4NEDirections
Opening hours
Monday - Friday 9am - 18.00pm