07 July, 2023
How to Set Up a Virtual Business Address for Your LLC: a Step-by-Step Guide
If you are still wondering, "Should I use a virtual business address for my LLC?" the answer is "Yes". In this article, we reveal all the perks your business can get out of it. 
A virtual business address for an LLC helps create a professional image and makes the business look more legit. Plus, it keeps the owner's personal address private and secure, which is a huge plus. Meeting legal requirements is also a breeze since you have a physical address on record. And let's not forget that you can still receive important mail and packages even if you're not physically there. And the best part? You can have a presence in a cool location without having to rent an actual office space.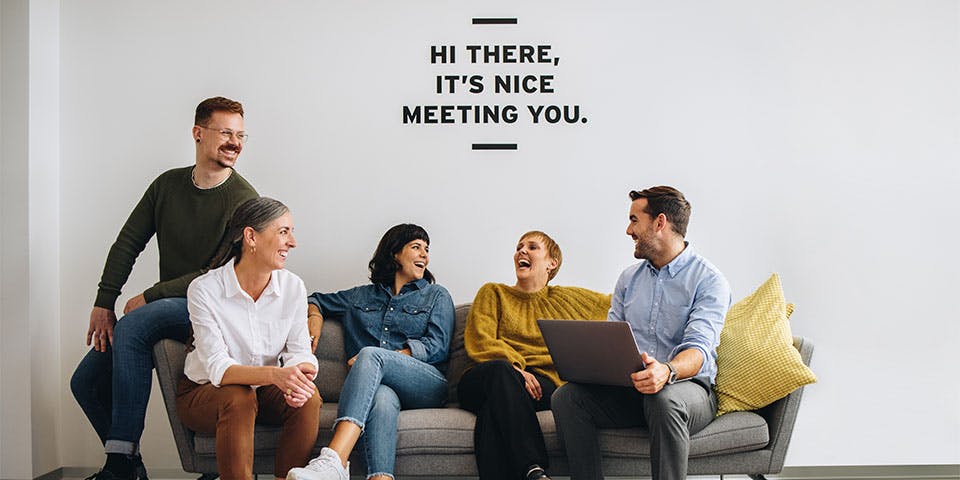 So, learn how to set up a virtual office address for an LLC to enhance professionalism, safeguard privacy, and expand your business horizons. Gain insights on establishing a solid presence in the digital realm, regardless of your physical location. Get started on your journey to a stronger business identity with our concise and actionable guide.
What is a Virtual Business Address?
Let's first talk about what a virtual business address for an LLC is. A virtual office address is a service that provides a mailing address in a chosen location for businesses without a physical office. Startups and small businesses usually opt for this service as they are unable to invest much money into office spaces. However, some big corporations can also be interested in virtual offices if they work in multiple locations or have to handle a team of remote workers.
Virtual offices offer several advantages besides affordability. The most significant are professional imagery, security, mail handling and forwarding, and flexibility for LLC businesses.
How to Set Up a Virtual Business Address for Your LLC Step by Step
Check our guide on how to set up a virtual office address and stop prompting Google for "Can I use a virtual business address for my LLC?".
Research and choose a virtual business address provider
Before using opting for the services of one particular company, thoroughly research and compare different virtual business address providers. Look for providers with a solid track record, positive customer feedback, at least several successful case studies, and a wide range of locations available.
Creating an account and choosing a tariff plan
Account creation typically involves filling out website forms where you provide the necessary information about your LLC. Be prepared to provide details such as your company name and contact information. After creating the account, carefully review the different tariff plans available and choose one that best meets your needs. 
Verification of your identity and compliance
As part of the setup process, the virtual business address provider may require you to complete a verification procedure. This typically involves providing identification documents or business registration documents to confirm your identity and establish the legitimacy of your LLC. 
Setting up mail forwarding and other services
Proceed to set up mail forwarding and other related services offered by the virtual business address for an LLC provider. This typically involves configuring your preferences for mail handling, such as specifying forwarding instructions, frequency of mail forwarding, or options for mail scanning and digital delivery.
Using a Virtual Business Address for LLC Mail and Documents 
Virtual business addresses offer a range of services to their users, providing convenience and flexibility for LLCs in managing their mail and documents. These services include:
Reception and management of mail and parcels
A virtual mailing address for an LLC acts as a physical mailing address for businesses, allowing them to receive mail and packages. The provider gets and manages incoming mail on behalf of the LLC, ensuring prompt and reliable delivery.
Scanning and forwarding mail and documents
Virtual address providers often offer mail scanning services. This involves opening and scanning physical mail and converting it into digital format. The LLC can then access their mail electronically, enabling quick and remote access to important documents. 
Secure storage and retrieval of mail and documents
Virtual address providers typically offer secure storage for received mail and documents. This ensures that vital business correspondence and records are safely stored. Users can retrieve their mail and documents either physically or digitally, depending on their preference.
Additional Benefits of Using a Virtual Business Address for an LLC
Using a virtual business address for an LLC provides a host of advantages beyond mail management. Some key benefits include:
Professionalism 
A virtual address establishes a professional image, conveying that your LLC operates from a reputable business location. This increases credibility with clients and partners by giving the business a physical mailing address in a prestige location, which helps attract potential clients and business partners.
Privacy
Registering an LLC at your home address can compromise your privacy and even be a risky endeavour. A virtual office address ensures confidentiality, as the business owner's personal address remains hidden. That is, such a solution takes away the headache of dealing with customers on your weekends. 
Mobility
Virtual addresses allow LLCs to operate remotely and have a presence in multiple locations without the need for physical offices. This flexibility is particularly advantageous for companies with remote teams, freelancers, or those who frequently travel. It also allows you to operate a business from your home or anywhere else without the need to stay close to the official mail address. 
Regulatory Compliance
Some jurisdictions require LLCs to have a physical address for legal and compliance purposes. A virtual address fulfils this requirement without the need for a costly lease or long-term commitment.
How to Choose the Best Virtual Business Address Provider for Your LLC 
Reputation and Reliability
Look for providers with a strong reputation and track record in the industry. Read reviews on third-party websites, check their case studies, and assess customer feedback in any other way to ensure they are reliable and trustworthy.
Location Options 
Consider the locations offered by the provider. Choose a virtual address in a strategic location that aligns with your business needs, target market, or where you want to establish a presence.
Services Offered
The virtual address provider should cover all your needs regarding remote work. Assess if they offer mail forwarding, mail scanning, virtual mailbox access, or any other services that align with your LLC's requirements.
Security and Privacy
Ensure the provider has robust security and privacy protection to handle your mail and sensitive information. Verify their protection policies and safeguards to guarantee the confidentiality of your LLC's data.
Pricing 
Compare the pricing structures and tariff plans offered by different providers. Assess the cost in relation to the services provided and determine if it fits within your budget. Consider any additional fees for mail handling, forwarding, or other services.
Customer Support
Find out what customer support services are provided by the virtual address supplier. Prompt and reliable support is crucial if you encounter any issues or need assistance with mail management or other services.
Conclusion
Now you know how to get a virtual office address for an LLC. A virtual business address offers LLCs the opportunity to enhance professionalism, privacy, and flexibility. It enables mail handling, maintains the security of all your sensitive data, and allows for effective remote operations. With efficient mail management and enhanced credibility, virtual addresses can contribute to the success and growth of an LLC.
Consider The Hoxton Mix as Your Trusted Partner
You might read thousands of papers on how to set up a virtual address for an LLC, but you still can't go without a reliable guide to ride you through the process. At The Hoxton Mix, we are dedicated to providing top-notch services, including real street addresses in fancy locations. With our reliable and prestigious addresses in prime locations, we offer LLCs the perfect solution to enhance their professionalism and credibility. Our comprehensive services include mail handling, scanning, and forwarding, ensuring efficient management of your important correspondence from anywhere in the world. We prioritise security and privacy, guaranteeing the confidentiality of your personal information and sensitive documents.
What sets us apart is our exceptional customer support. Our team of dedicated professionals is always ready to assist you, offering prompt and reliable assistance whenever you need it. We understand that each LLC has unique requirements, which is why we offer flexible pricing plans and services tailored to your specific business needs.
FAQ
Can I use a virtual office address for my LLC?
Yes, a virtual office address is an excellent choice for your LLC. It provides a physical address without the need for a traditional office space. Utilising a virtual office address from a trusted provider like The Hoxton Mix offers credibility and convenience for your business.
How much does a virtual address for an LLC cost?
The cost of a virtual office address for an LLC can vary greatly depending on multiple factors, like provider, services included, location, etc. At The Hoxton Mix, we offer competitive pricing plans tailored to your needs. Visit our Pricing page for detailed information and affordable options.
How can I get a virtual address for my business?
If you don't know how to get a virtual business address for an LLC, visit our website, select your desired location, and choose a plan that suits your requirements. After you provide all the necessary information, you'll have a virtual address to boost your business's image.
What virtual address should I use for my LLC?
Choosing the right virtual postal address for an LLC is crucial for your success. Consider prime locations offered by The Hoxton Mix, such as London or New York, to establish a prestigious presence. Select an address that aligns with your target market and enhances your credibility in the industry.
How can a virtual address benefit my LLC?
A virtual mailing address for LLC offers numerous benefits for your LLC, including establishing a credible business image, safeguarding your personal address, and providing flexibility to operate from anywhere. Experience the advantages of choosing The Hoxton Mix for your virtual address needs.
Hand-picked related articles
Our meeting rooms are located at our Paul Street office,
and it's just a few minutes walk from Old Street tube station…
Our Address
3rd Floor, 86-90 Paul Street,London,EC2A 4NEDirections
Opening hours
Monday - Friday 9am - 18.00pm