07 August, 2023
Cheapest Registered Office Address for Small Business
Keeping a small business afloat is difficult, especially during these economic downturns. With utility bills here and costly rent payments there, these expenses can quickly pile up and leave you empty-handed on short notice.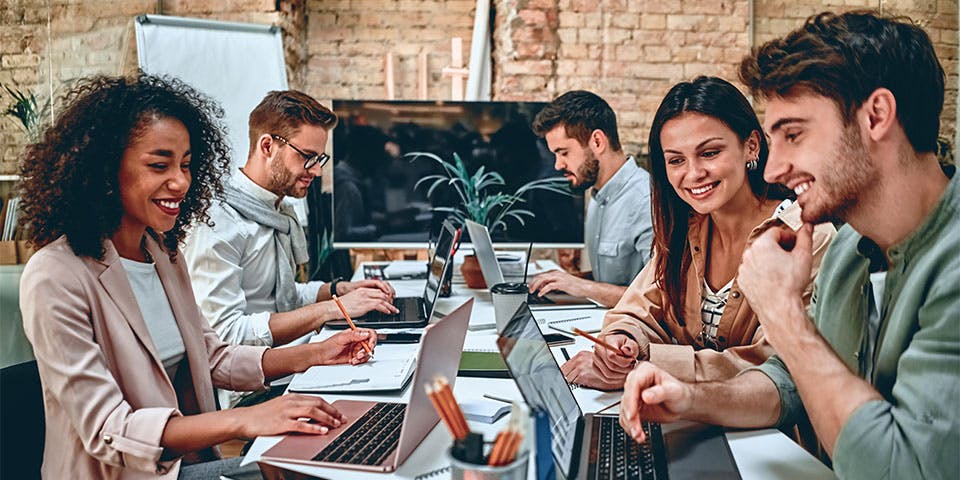 A top tip on every budgeting playbook for small businesses is to identify areas to cut spending. For instance, you can get office rent payments off your expense checklist by getting a cheap registered office address for your official business dealings. This is ideal for small businesses and micro-startups that are working remotely and don't need a physical office to operate on a daily basis. 
In the UK, your registered office or service address is your business' legally recognised location for contact with government agencies like HMRC and Companies House. While you can use any location, your home address is classically a no-no due to security concerns. All business addresses are usually publicly listed and are accessible to Tom, Dick, and Harry. In this article, you'll learn how a registered address works and how you can get the cheapest registered office address provider in the UK. Let's dive in!
What is a Registered Office Address, and Why Do I Need One?
When you initially set up a new business as a limited company in the UK, one of the first legal requirements you'll encounter is to provide Companies House with a registered office address. This is where all official communications relating directly to your company will be sent.
'Official communications' in this context refers to any direct correspondence sent from UK government departments and agencies. Typically, this will be HMRC and Companies House, although other official bodies may also use it when required.
As such, it's an extremely important factor in setting up a limited company – indeed, it's a legal requirement for all registered companies and partnerships based in the UK. Moreover, when you provide Companies House with your registered address, all future official notices sent to that address are assumed to have been received by your company.
Let's find out more about setting up a cheap virtual office address with The Hoxton Mix.
A Few Quick Facts About Your Registered Office Address
All UK-based limited companies or partnerships are legally obliged to provide the address of a registered office in the UK, as dictated by Section 86 of the Companies Act 2006.
This must be established and in place before you continue the process of setting up and registering your limited company.
UK registered companies must provide an official office address in this country, even if your actual business activity occurs entirely online (for example ecommerce), or if you conduct the majority of your day-to-day business activity overseas.
While it doesn't need to be in the same location as your business premises, it does need to be in the same national jurisdiction of the UK (e.g. England, Scotland, Wales, Northern Ireland) as your company registration.
It's your legal responsibility to ensure that you and/or your company directors will have direct access to any official documents and communications sent out to your business address, on an ongoing basis, from the time of registration.
It's not possible to use a PO Box alone – while it's fine to include one as part of your publicly available record, there must still be a physical street address and viable postcode attached to it.
Your registered address will appear on the Companies House public record, and as such will be available to anyone searching for it.
For this reason, many companies register a different address for office communications that isn't the same as their regular trading or business premises.
Can I Buy a Registered Office Address That's Different To My Business Address?
Yes, absolutely – and when you choose to buy one from The Hoxton Mix, you'll get instant access to some of the cheapest registered office address deals on the market today. We can easily provide you with a convenient and cheap official correspondence address, starting from as little as 41p a day.
Advantages of Buying a Cheap Registered Office Address
The benefits of buying a cheap registered office address in the UK make a long list. You don't just need it to fulfill a legal requirement, it's also a great way of boosting your corporate image. Here are other important advantages of getting a cheap registered office address for a limited company:
1. Registered office protects your privacy
If you are working from home, it's not recommended to risk your privacy by putting your home address out there for all and sundry. Imagine waking up to knock on your door and a stranger at the other end of the door asking about your services. The rule of thumb in conducting business is staying out of harm's way and no sale, no matter how big, is worth a security breach. 
As a small business in the UK, the good news is that you don't have to pay exorbitantly high London rent for your official correspondences – registered office is the solution. For a little fee, The Hoxton Mix's official address will give you a separate business address from your home address, keeping your home away from unruly customers, scammers, and more. 
2. Registered office is affordable
If you've ever paid rent in London, you can agree that registered office address fees are next to nothing. This freemium solution is your go-to for massively cutting down your brand's day-to-day expenses and maximizing profit. 
3. Registered office is easy to set up
Similar to virtual offices, a registered office address boasts of a speedy set-up time. The application process is not complex, doesn't require your physical presence, and takes almost zero effort from you. 
The Hoxton Mix's business address solutions ticks all the necessary boxes – affordable, secures privacy, easy to set up, boosts image, and plays by the law.  
Why Might I Want to Buy One?
The correspondence address you register with Companies House is assumed to be the permanent target for all official postal communications going forward. As such, if you don't want it to be the same as your main physical/trading location, then it's worth giving some consideration to which details you'll use.
While it can be changed in future, you'll need to inform Companies House in advance, complete the necessary paperwork, and pay a fee in order to officially register the change on public record.
If you think your correspondence address may need to change in future – or if your best option for official communications is a personal/residential premises that you'd prefer to keep off the public record – then you may prefer to buy a registered office address instead.
Additionally, Companies House requires that the name of your company must be displayed reasonably prominently at the address given for the registered office service.
Specifically, any signage displayed must be easy to see and read at all times, including outside trading hours or when the business is closed. Again, this may not be ideal at, for example, a private residence.
How does Buying a Cheap Registered Office Address Work?
When you choose a cheap registered office address from The Hoxton Mix, you get access to a range of services that you can build into your own bespoke Virtual Office package and tailor it however works best for you.
Among the many benefits of our registered office service are such handy features such as:
Mail handling, drop-off and pickup services operating Mon-Fri, 9am-6pm
Alerts from us when you receive certain types of official communications
A prime mailing address at an impressive central London location
Easier completion of the Companies House registration requirements and processes
No additional postage charges – our flexible-term, low monthly price is all you will pay, regardless of how much post you receive
Cancel your plan at any time, with no hidden cancellation fees or charges beyond your current billing period
For more information or to discuss how Virtual Office packages or registered office addresses might work for you and your company, contact us today.
We're always happy to talk you through how things work here at The Hoxton Mix and how our products can help you set up your new business more smoothly.
FAQ
How much does a cheap registered office address cost?
You can get a cheap registered office address in London starting from less than £25, depending on the plan you want. At The Hoxton Mix, our cheapest plan, which allows you to drop off and pick-up mail is £15. If you want premium services such as mail forwarding, scanning, and emailing services, you'll be required to pay more. If you are confused about the right plan for you, feel free to contact us anytime.
What is the cheapest virtual registered office address provider in the UK?
The cheapest virtual registered office provider for you depends on your location of choice. Some may seem cheap on the pricing page, but when the junk fees come in, you get to pay higher than expected. With The Hoxton Mix, what you see is what you get. Our services are the cheapest you can get in London because we have flexible plans, and we don't charge set-up fees.
Hand-picked related articles
Our meeting rooms are located at our Paul Street office,
and it's just a few minutes walk from Old Street tube station…
Our Address
3rd Floor, 86-90 Paul Street,London,EC2A 4NEDirections
Opening hours
Monday - Friday 9am - 18.00pm