22 February, 2023
Can a Non-UK Resident Form a UK Limited Company?
Some countries appear attractive for doing business, so non-residents may be curious about whether to set up a company there. Luckily, in the UK, the process of setting up a business is simple, even for a foreigner. So, the answer to the question "can a non-UK resident form a UK limited company?" is definitely yes, they can. However, there are certain specifics to be aware of.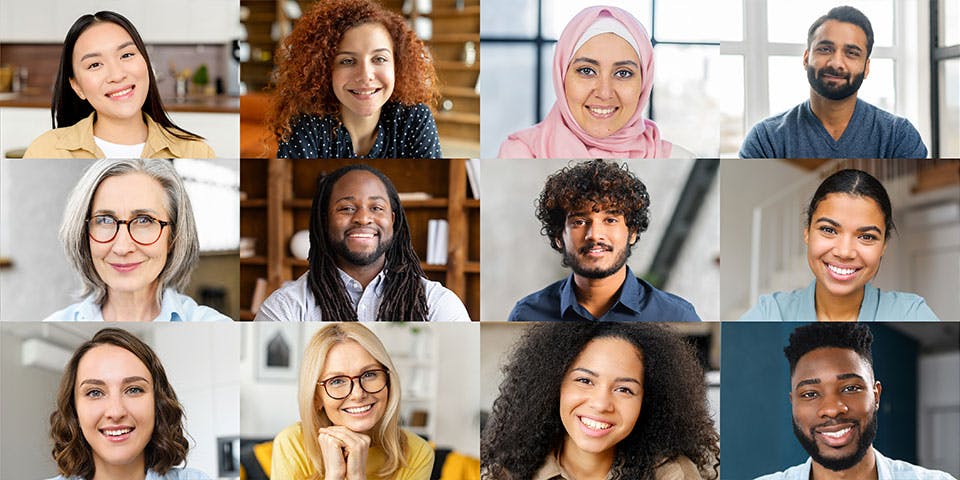 We will discuss the topic in more depth in this article! After reading the information we've put together, it will be clear how to open a limited company in the UK, even for non-residents. We will also describe the main advantages for foreigners who start a business in the United Kingdom, tell you how to set up a limited company online, and answer some frequently asked questions.
Features of Forming a UK Limited Company for Non-UK Residents
In general, LTD company formation for non-UK residents doesn't differ much from the process that residents face. You will only need to register the organisation with the Companies House and have a specific bank account. Here are a few basic considerations for forming an LTD company.
Main requirements
The registration requirements are the same for residents and non-residents. That is, a business cannot be registered without the approval of the UK Companies House. Secondly, the registered office must be located in the UK and correspond to the place where the company is based. For example, if the company is English, then an English address is needed, and if the company is Welsh, then it must have an address in Wales, and so on. 
Address registration 
When registering a limited company in the UK as a foreigner, it's important to have a physical address in that country. This will be listed in the public register, and it will be the address to which all correspondence from Companies House and HMRC is sent.
However, a non-resident doesn't need to visit the country to register an office or branch. For these purposes, you can use a PO box designated as a legal address or accounting office address. Residents can use their home address if they have no physical office location. 
Companies House registration
Next, setting up an LTD company in the UK by non-residents requires owners to provide the same set of data that residents must provide when registering with Companies House — the names of the company, director, shareholders, and the constitution documents of the Memorandum of Association.
Bank account for non-UK residents
Comparing UK LTD company formation for non-residents and residents, a question may arise regarding UK bank account requirements. Residents can indicate their usual account, but non-residents will have to make a new local one. Permanent residence in the country is not required, but a physical presence is generally necessary to create a bank account.
Alternatively, non-residents can search for a virtual office address for a bank account or choose a UK bank offering international account opening services.
Documents
The required documents are also the same for residents and non-residents. However, if you are going to be running a UK limited company as a non-UK resident for the first time, then make sure you are ready to provide Companies House with certified copies of the company's accounting and constituent documents:
Email copies and printed versions of the Certificate of Incorporation, Share Certificate(s), Memorandum & Articles;
An email copy of the Company Register with the First Entries.
Documents need to be correctly translated into English.
Setting Up a UK Limited Company as a Non-UK Resident
Currently, opening a limited company in the UK by non-residents can be completed entirely online. You can do this with printed documents, but online options make the process easier and faster. Online registration is available to everyone, regardless of their actual place of residence.
The question "Can a non-UK resident start an LTD company in the UK?" has a positive answer, and the process itself can be completed by following these steps:
Decide where your company will be based. If you have several offices, then you need to choose which one will be registered. 
Next, you must create a business structure: draw up a plan for hiring employees and managing business expenses, including rent, tax bills and financing.
After planning is complete, you can register the company name. 
Reminder: choose unique brand names that are not similar to those of your competitors; otherwise, you will face legal challenges. Use special tools to search for competing brands online so that the name you select is definitely not infringing on a copyright.
Register the director of the company.
Register the shareholders, if your company will have them (a director can also be a shareholder). Also, set the share price.
Create a memorandum of association, which will later be signed by all organisation shareholders.
Register your company for tax (be sure to do this no later than the first three months from the start of the business).
After creating an LTD company online, you just have to monitor accounting and pay taxes promptly and carefully. Organisations are required to file tax returns each year, whether this is done by a full-time employee or an external accountant (more relevant for those who operate companies from abroad).
Benefits for Non-UK Residents of Registering an LTD Company in the UK
The question, "Can a foreigner set up a limited company in the UK?" is now answered, but why do people even ask that and go through the whole registration process? The fact is that the laws  foreign nationals face in their home country may not be as attractive as British ones. Here are the main advantages of doing business in the UK without being a UK resident:
Having a business in one of the safest and largest economies in the world with a fairly stable national currency — the pound;
After registration in the UK, the company isn't required to comply with EU law, unlike registration in other countries in Europe;
You can become the owner of a company not only in England but also in Wales or Northern Ireland, as the jurisdiction will be the same for a non-resident.
Can a non-UK resident have a UK-limited company? Foreign entrepreneurs often ask this question because the process of registering a business here just looks too simple. However, it is clearly possible, and procedures are carried out quickly for both residents and non-residents.
Consider The Hoxton Mix as Your Trusted Partner
We reviewed all the details regarding registering your business in the UK as a foreigner, but others inevitably crop up. For example, is it possible to register a company in this way but provide services from home (not from Britain)? The answer is also yes! In this case, it's better to find a provider of virtual business addresses. The Hoxton Mix is ready to act as a reliable partner and assistant in this matter. This address will be valid for:
creating a bank account in the UK;
registering a company with HMRC and Companies House;
Could you indicate a more prestigious address in London if your office is in a more obscure part of the country (this will help build trust from the client)?
The Hoxton Mix guarantees a fast process for obtaining a virtual business address. In addition, specialists offer company formation services — the client only needs to submit a complete package of documents. We will provide expert support and help them create a company online. For a non-resident of the country, this will be an ideal alternative to independent attempts to figure out the process. Contact us if you want to learn more!
FAQ
Can a Non-UK Resident Form a UK Limited Company?
Yes. According to UK legislation, both a resident of the country and a non-resident can become business formers in the UK. The requirements for registering a company are the same; however, non-residents will need additionally to take care of having a UK address and bank account.
What are the benefits for non-UK residents of registering an LTD company in the UK?
By registering a company in the UK, non-residents can conduct business legally in a safe and promising economic environment built on a stable pound. In addition, after Brexit, the country is not subject to EU law, so the company will only have to follow UK regulations. The advantage is that the registration process is equally simple for residents and non-residents and can be conducted online. 
What are the steps to forming a UK Limited Company by a non-UK Resident?
The main steps include registering a physical address and a UK bank account, collecting a package of documents and translating them into English, and registering with Companies House. 
Hand-picked related articles
Our meeting rooms are located at our Paul Street office,
and it's just a few minutes walk from Old Street tube station…
Our Address
3rd Floor, 86-90 Paul Street,London,EC2A 4NEDirections
Opening hours
Monday - Friday 9am - 18.00pm