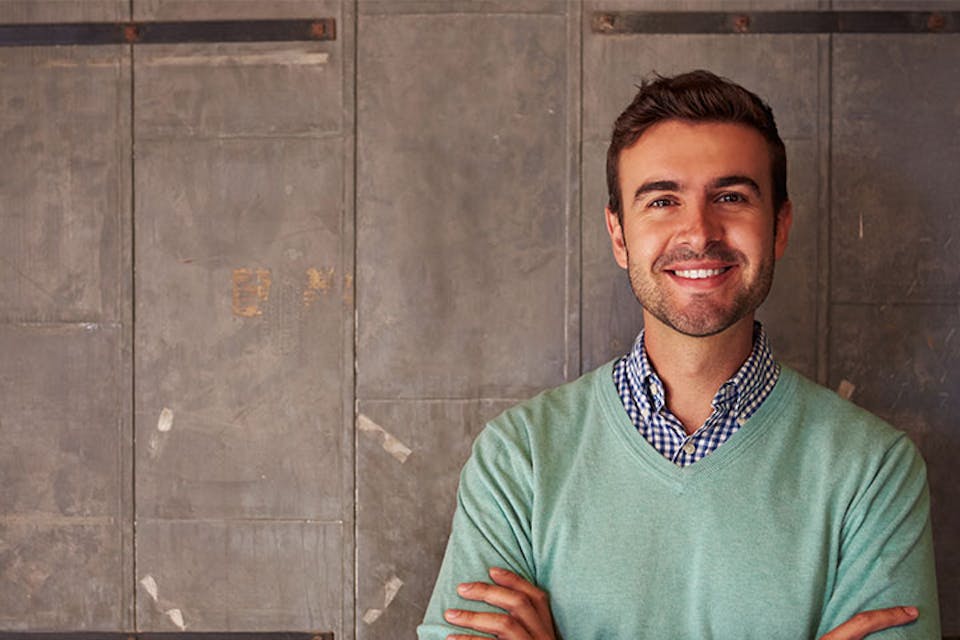 9 Easy Steps On How to Set Up a Virtual Address for Business
A virtual office address is a great way for entrepreneurs, freelancers and fresh startups to get their foot in the door with new clients. A professional-looking address in a prime location really helps to give your business physical presence - even when your company is run from your home office or your team is contracted remotely. 
Not only that, but you can separate your business and personal life, making it easier to handle business mail and legal matters. A UK virtual office address isn't just for British nationals either. International businesses can make the most of this too, establishing their brand with a UK audience.
So, there are numerous advantages to a virtual office arrangement, especially for people who run their businesses on a freelance model. If you typically conduct a majority of your day-to-day business interactions with customers and clients while working from home, for example, then a virtual address for business could be exactly the sort of arrangement you need.
As providers of a broad range of flexible virtual office plans, one of the first things people commonly ask us is how to get a virtual address for business. And when it comes to registering, launching or rebranding a company, many small business owners choose to go with a virtual office service - like those organised by Hoxton Mix - for their initial setup.
In this quick guide, we'll give you a rundown of exactly what a virtual office address is, and how easily you can set up and use a cheap office address for your new or established business.
How does a virtual address for business work?
When you decide to rent a cheap office address with Hoxton Mix, you can be up and running with an impressive contact and mailing postcode - based in London's trendy and creative Shoreditch area - in as little as 10 minutes.
For a small monthly fee (starting at just £15, and fully cancellable at any time with no hidden additional costs), we'll provide you with a prestige contact address that you can begin using immediately.
As well as being your publicly registered contact address on all legal registration documents, you can also use your virtual business address as your preferred postal destination for official and important mail. Depending on which of the various Hoxton Mix virtual office services you choose to make use of, you can use your new address as either:
A basic mail handling drop-off and pick-up point - We'll take receipt of your post for you, email you to say it has arrived, and keep it safe until you can collect it from us;
A mail handling and forwarding service - As well as receiving your important mail, we'll also forward it to you at another address of your choosing on the same day that it arrives with us;
A mail handling, scanning and email facility - Further to the above services, we can arrange to have your important post scanned and emailed to you digitally as soon as it arrives.
How to Set Up a Virtual Address for Business
Ask any number of people whether first impressions matter, and ten out of ten will tell you that they make a huge difference, especially in business. The only problem with making the first impression when starting a business is how much of an impression you can afford to make. If you're just starting out, a virtual business address and a virtual office can help you seem bigger than you are.
Many businesses are turning to remote offices for flexibility. Not only that, but remote offices give managers the chance to reach more people faster. The World Wide Web is a vast and intriguing venue.
And we're here to get you up and running. While setting up a virtual office may seem overwhelming, it's quite simple. 
Read on to discover our easy nine-step guide to setting up your own virtual office. We will help you build the perception that you're a bustling and plucky company starting from day one.
1. Decide What You Need
There's no single way every virtual office will be structured. There's no cookie-cutter or perfect setup that works for everyone. The setup of your virtual office will depend on the size of your company, whether or not you already have staff, or how much funding you have.
Some companies are fully functioning but use a virtual office to provide assistance to the current staff.
If you're starting from scratch, it might be useful to start with a 100% virtual office from the very beginning. You'll be able to stay focused on your goals without having to compromise a major part of your budget for staffing.
Your virtual office could contain virtual receptionists and assistants who take calls on behalf of you or staff. The assistants could do important research or reach out to other parties on your behalf.
You could set up virtual phone systems or answering services. When people call you, the last thing they want is to leave a message on a machine, never knowing if it'll ever get a response. You can have all of your calls routed through a virtual answering service so that only the most important calls get routed directly to you and all of the calls about simple information or simple orders can be handled by the answering service.
Best of all, you could set up a virtual business address, which would allow you the benefits of seeming like you're located in a city centre without the high cost of rent.
2. Get Your Virtual Business Address
Every office needs a professional address to receive mail too. Even if you're running your business out of your home, you should have a second, professional address to receive packages and mail. If your customers need to send something back to you, it shouldn't be coming to your home with your other deliveries.
There's no law stating that you should have to reside at the location where your business mail gets sent to. In fact, it's better if you don't.
Your virtual business address will give you lots of other perks. You'll be able to check in and see if there's any mail that's been delivered. Depending on how much you pay, you could get nearly unlimited storage for deliveries.
Lots of virtual business addresses also offer flexible hours to pick up your mail. For an extra fee, you can even have your mail confidentially forwarded.
With a virtual business address, you get all of the cachets of having your own mailing address for your business without any of the hassles.
3. Set up Your Assistants
You should have virtual assistants connected to your virtual office. They can really flesh out the concept that you have a virtual office to work from. There's no end to the number of benefits an assistant can provide to you and your company.
Training an employee takes a lot of time and if you're just starting your business now, time could be a privilege you don't have much of. Instead, you need someone who needs very little training. That's where a virtual assistant could step up.
A virtual assistant can make your life easier simply by acting as a buffer between you and your customers. If you're in a meeting with an important client and a potential sale calls, do you pick up and risk upsetting the person sitting across from you?
You'll never have to make that call if someone can answer for you. They'll have access to your calendar and schedule and be able to decide who gets to have your time.
If they know you're on a call, they can give your caller valuable attention without needing to interrupt your meeting. They can call you as soon as your meeting ends to let you know to call the other person back immediately.
4. Get a Virtual Assistant
Hiring a virtual assistant is easier than ordering a pizza. When you hire an assistant, all that you need to do is to provide them with a few remote instructions and let them work for you.
Hiring an in-person assistant could end up providing you with the same service at many times the price and only after you spend weeks training them. Virtual assistants can perform to your expectations without having to be led along the way.
Your virtual assistant could do everything from organising your email inbox to making important appointments for you and your family. Having a virtual assistant means that you'll be able to focus on the day to day tasks that you need to do to keep your company running and leave the rest behind.
5. Provide Access to Files and Necessary Information
Even though you have a complete staff list of freelancers, you still have a team. They very well may have different roles. You might have remote graph designers, remote social media managers, and so on. 
Yet, these different positions will still need the same client information. As the manager, you'll need to set up file sharing for your team to access important documents. In these files, you'll want to store:
Contracts with the client 
Passwords 
Special requests
Documentation of all services to reference back to
Of course, you can store any amount of information in these files. Feel free to keep what you feel is the most important. The main goal is to keep your team aware and consistent. 
With file sharing, you'll want to have a template for how to operate it. That means training your employees on how you handle your file sharing. You want everyone to know how to find a file on their own. 
6. Set up Channels for Communication
One of the most crucial elements of remote work is communication. Clear and direct communication between the manager and their staff is vital! You'll need somewhere to announce any changes and answer anyone's questions. 
The best solution for communication between management and staff are collaboration tools. Collaboration tools come in many different shapes and sizes.
You can choose a platform that allows video chatting, like Zoom or Skype. 
For the most part, in the workplace, you can use popular work collaboration tools like: 
There are several avenues you can choose from for communication. The important thing to note is clear communication. While you have these programs, knowing how to best communicate is more important.
The easiest way to ensure a clear message delivery is by keeping communication open. Let your staff ask questions, and be responsive to any issues or priorities.
If you see consistent mistakes with staff, make an announcement about it.
Use your communication platform or send emails to all staff. Don't sit back, be a part of your team and guide them with your leadership skills.  
7. Set Up an Online Location and Handle Email
Speaking of communication, it's important to communicate your location. How can you do this when you're a remote company? By setting up a virtual business address. 
A virtual business address helps your company appear credible and professional. It'll also give you a standpoint amongst other corporations. Go the extra mile to put a location to your company.  
Also, think about having a business email. Keep your email consistent with your online business name. That makes it less confusing for those that receive your emails. They won't question who it's from. You don't want your emails to be lost or deleted by accident. 
So, make sure all of your business contacts have your new virtual address. This will ensure that all business posts go to the right place instead of your home. This really helps to keep your mail organised. At Hoxton Mix, we handle and sort all mail and keep it safely stored. You will then be notified by email and you can come and collect whenever you're ready. 
What's even better with a virtual office address is being able to get your mail forwarded to you. This means you can keep things running smoothly without worrying about collecting letters. If you like to save time, our mail forwarding or mail scanning services could be for you. 
If you want to use a UK virtual office address service for your business overseas, take a look at our international package.
8. ​​Make Sure the Address Is Easy to Find Online
Not only do you want to have a virtual business office, but you'll also want to be easy to find online. To ensure this, your website has to be top-quality.
Be familiar with SEO practices, and delve into online marketing for tips. Get active online, and start writing SEO blogs for topics on or about your business. Get creative and open social media channels for your company.
A perfect start is Facebook as it offers a business manager. In Facebook's business manager page, you'll be able to manage reviews, paid ads, or postings. Represent your brand online, and practice ways to rank higher on search engines. You might want to consult with marketing experts for the inside tips to success.
9. Make the Most of the Physical Location
A virtual office location doesn't mean not being able to experience any of the physical benefits. At our Shoreditch-based offices in Hoxton, you can hire out meeting rooms so you'll have somewhere to meet up with clients. If you have a virtual office in an attractive location, make the most of it. Get to know the neighbourhood, take opportunities to network, and establish your brand locally as well as globally.
A Little Extra Help for Virtual Office Setup
Once you've made the case that you're a legitimate business, with all of the necessary pieces in place, you can be sure that people will take you seriously. Once you've got virtual assistants making schedules and virtual receptionists taking calls, you'll look like a well-oiled machine. Keep the image up by expanding your virtual business address to multiple cities as your business grows.
We know that setting up a cheap virtual office takes a few steps. From selecting workers to making sure there's a clear path of communication, having a quality setup is important.
While it seems simple, you might want to look into getting a helping hand. We're experts in setting up virtual offices for diverse industries. 
We want your business to excel online, and we're going to give you all the details you'll need to succeed.
You can check out our business blog for more ideas about how your company might benefit from a virtual office service with Hoxton Mix. If you'd like to talk to a member of our team directly about setting up a virtual address for business, then please feel free to contact us any time. Sign up today, and choose one of our accommodating plans!