21 August, 2023
How to Become a Virtual Assistant in the UK
Decided to try your hand at a virtual assistant role? — It's a great gig. With the right skills and opportunities, you can work as much as you want, whenever you want, and wherever you want. A virtual assistant is an independent contractor or freelancer who handles administrative duties for clients online. Whatever the industry, whether health, tech, finance, travel, real estate, education, or digital marketing, there's always work to outsource to a virtual assistant.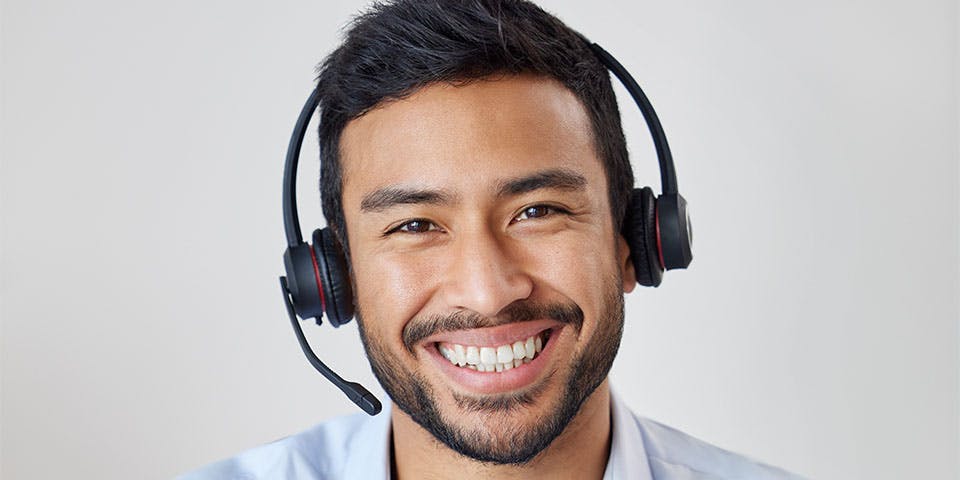 As far as high-paying, fast-growing remote work goes, the virtual assistant role is among the top 10. This is possible due to the post-COVID work-from-home trend and the increasing use of virtual office work arrangements by startups and small businesses. While you don't need any college or special degree to become a virtual assistant, landing high-paying virtual assistant gigs with little or no experience is easier said than done. 
If you're at that difficult stage where you've decided to start applying for virtual assistant positions but don't know where to turn to find clients or how much to charge them, don't worry. This article explores everything you need to know about how to become a virtual assistant in the UK, so let's hit the ground running!
What Types of Services do Virtual Assistants Provide in the UK?
Typically, people hire virtual assistants for every role that can be handled online. From simple tasks like answering calls, scheduling meetings, and organising flowcharts, to more complex services like research and product management. We commonly refer to virtual assistants as the handymen of remote work. Examples of services virtual assistants can provide include:
1. Project management
When you become a virtual assistant in the UK responsible for a company's project management, having certain skills up your sleeves will land you good clients. Your area of expertise would be directing and managing the project team, communicating with stakeholders, risk assessments, planning project costs and sticking to a budget, troubleshooting, and leading quality assurance. It's a huge plus if you know how to use common project management software like Asana, Jira, and Basecamp. 
2. General admin work
If you want to become a virtual assistant with no experience in the UK, taking up general admin work is a good starting point. Such administrative duties include email correspondence, coordinating events, scheduling appointments, scheduling conference or meeting rooms for virtual meetings, handling onboarding duties for new hires, sending business emails, maintaining social media accounts, creating invoices for customers, etc.
3. Data entry
If you have great typing skills, the ability to work under strict deadlines, and a penchant for accuracy, you might want to become a VA for data entry jobs. This involves transcribing data from phone conversations and recordings, adding raw data into databases, scanning files and generating reports, adding sales figures into electronic software, troubleshooting processing errors, and more. 
4. Bookkeeping
Bookkeeping is usually a nightmare for small businesses and freelance contractors. A virtual assistant responsible for bookkeeping, records and maintains a client's day-to-day financial transactions. This cuts across managing accounts, preparing financial reports, collecting debts, handling payroll, and generating invoices — the whole shebang. 
5. Customer service
If you are top of mind in communication and human relationship, then becoming a virtual assistant for a customer service rep is the way to go. In this role, you'll handle customer enquiries and complaints, provide appropriate solutions for customers, follow up to resolve pending issues, direct callers to relevant colleagues, and provide information about product specifications and pricing. 
6. Virtual receptionist task
Similar to typical receptionists, virtual receptionists answer virtual office phone calls, direct them to the appropriate person within the company, send n' reply emails, and offer customer service. If the company is operating on a hybrid or fully remote basis, the virtual receptionist performs the duties of traditional receptionists from the comfort of their home. 
7. Miscellaneous Tasks
Becoming a virtual assistant in the UK is a gateway to running simple errands or handling highly technical tasks. This includes the extremes and in-betweens like blogging/writing, customer research, e-commerce order management, social media marketing and management, website management, WordPress management, etc. 
The above list is by no means exhaustive. A virtual assistant, in the traditional sense, helps clients handle their daily tactical tasks. However, the exact tasks will depend on the specific industry. You may even run mundane personal errands like finding the perfect gift for someone's family, getting a birthday cake for their child, and looking into suspicious online profiles that may be trying to scam them.  
9 Tips for Becoming a Virtual Assistant in the UK
Here are tried-and-true tips on how to become a virtual assistant from scratch, which can begin to happen in a matter of a few short weeks. Let's dive in!
1. Set specific goals
Before you begin your VA journey, it's important to determine your goals and clarify your objectives for improvement. Maybe you want to identify your strong skills, which can give you a competitive advantage when looking for paid work. Having clear goals from the beginning gives you something tangible to work toward and measure progress. 
2. Take training courses
While taking free or paid training courses on how to be a virtual assistant in the UK is not compulsory, we highly recommend it. This is especially true for newbie virtual assistants with little to no social proof on their portfolios. Training courses not only give you first-hand knowledge from veteran VAs, but the certificates also lend credibility to your virtual assistant business.
3. Determine the work you're passionate about
Make a list of services that you're good at and excited to do. This way, you can become a VA in the UK who only dips their toes at jobs they are willing to perform. 
4. Get the right equipment
Similar to other remote works, you only need a laptop and a stable network to become a virtual assistant in the UK. However, the equipment you require depends on how technical your job is. If you're a customer service rep, you'll need only a quality headset. As your role gets bigger or your work becomes more technical, for example, project management in an IT company, you may need a powerful PC.
5. Learn about legal aspects
As you'll be working with sensitive and personal data, you should be aware of certain regulations related to working as a virtual assistant. The most common ones are the General Data Protection Regulation, which applies to anyone handling confidential info, and contractual agreements (e.g., NDA).
Also, you must register your business at Companies House if you're operating as a limited company or at HMRC if you're a sole trader. You will be additionally required to indicate your physical or virtual address.
6. Build your portfolio
As a matter of urgency, build your virtual assistant portfolio. Get a website, showcase your best works, and ask clients for feedback and customer reviews. Having a beautiful portfolio impresses potential clients at first sight and wins you more clients and better-paying VA jobs. 
Important tip: Clients willing to give you feedback in exchange for free work are not worth your time. 
7. Build a strong brand authority
Sign up to social platforms like LinkedIn, X (formerly Twitter), and Facebook. Network with other virtual assistants and publish helpful posts and opinion pieces about your business. Also, join discussion groups on Slack and Discord and attend virtual assistant conferences and events for more visibility.
8. Get a mentor
Having a veteran virtual assistant as your mentor is the fastest way to grow your VA business in the UK. A good mentor will take you by the hand and show you how to land your first client, grow your business, gain more knowledge, set goals, make connections, and maintain accountability. Generally, VA mentorship can be free or paid, depending on your relationship. We say network first, find a suitable mentor, build a relationship with them, and then simply ask for help.
9. Specialise in a specific niche
A niche is a specific area or focus you want to specialise in as a virtual assistant. It's the best way to establish yourself as an expert and keeps you from spreading yourself too thin by trying to do many things at once. Imagine trying to launch a massive social media campaign for one client, managing accounts for another, writing blog posts for yet another, and receiving phone calls and emails for one more. You'll experience burnout quickly if you juggle that many areas. Also, as many experts would say, the niche is where the money is.
Skills and Qualities Required for Being a Virtual Assistant in the UK
If you want to know how to be a virtual assistant, here are the main skills you should have in your toolbox:
1. Communication skills 
Great oral and written communication skills are a must for every virtual assistant, regardless of their experience level. It's vital because phone calls, emails, and presentations are the usual way of conversing with customers, clients, and employees. 
2. IT proficiency
Computer proficiency is a non-negotiable in virtual assistant work. It's needed for performing a wide range of tasks, including using the internet and cloud-based software, typing and editing without errors, managing email accounts, scheduling conference meetings, creating documents in various formats, sharing files, and more.
3. Time management and organisation skills 
Doing good work in a reasonable amount of time is one of the most important virtual assistant skills. You need to be able to organise and prioritise your tasks to meet deadlines.
4. Additional skills 
Other reasons to hire a virtual assistant include their:
Project management skills
Decision-making skills
Paying attention to details 
Creativity and reliability skills
Love for learning
Self-motivation
How Much Do Virtual Assistants in the UK Make?
Comparing the salary of a virtual assistant across 120 VAs in 9 UK cities, virtual assistants in the country make an average of £10 – £35 per hour. Most freelance VAs in the UK work for clients all over the world, so the amount they earn depends on their rate and what the client is willing to pay. It makes sense that those with advanced skills like data entry, WordPress management, and project management charge higher than the national average. 
Consider The Hoxton Mix as Your Trusted Partner
Our friendly team at the Hoxton Mix provides a perfect and cost-effective solution for all your virtual needs. As a virtual assistant, it's your dream to look professional, build a strong portfolio, and be an authority in your niche. With us, you can get a virtual office address in a commercial area in London for your business registration, coworking, and virtual meeting needs. 
We provide dedicated virtual office packages to handle our clients' administrative challenges and even offer virtual receptionist features for top-notch call answering and routing services. And yes, it may seem like we are your competitors. However, the best way to become a virtual assistant worth the pounds is to go where your client hangs out. Join our growing list of satisfied clients and get a professional location for VA business. Plus, we hate to say it, but you can study our strategy and beat us to it. The sky is big enough! 
FAQ
What is a virtual assistant? 
A virtual assistant is someone who provides virtual assistance in handling administrative tasks to entrepreneurs, freelancers, small businesses, and even large corporations.  
What virtual assistant services are most in demand in the UK?
While all virtual assistant services are in-demand, the highest we've noted include taking customer calls, email handling, account management, and social media marketing. 
How long does becoming a virtual assistant in the UK take? 
If you are dedicated, you can become a virtual assistant in the UK in a few short weeks. However, it takes time and consistency, which can span over months to years, to grow in this business.
Hand-picked related articles
Our meeting rooms are located at our Paul Street office,
and it's just a few minutes walk from Old Street tube station…
Our Address
3rd Floor, 86-90 Paul Street,London,EC2A 4NEDirections
Opening hours
Monday - Friday 9am - 18.00pm