23 August, 2022
Virtual Business Mailing Address: the Best Solution for Business
If an alternate address is needed to be used on correspondence and marketing material, and allow for post to be sent, there is an option available - getting a virtual mailing address. Read on to learn everything you need to know about the service - how it works, how it can benefit your business, the legal aspects, and more.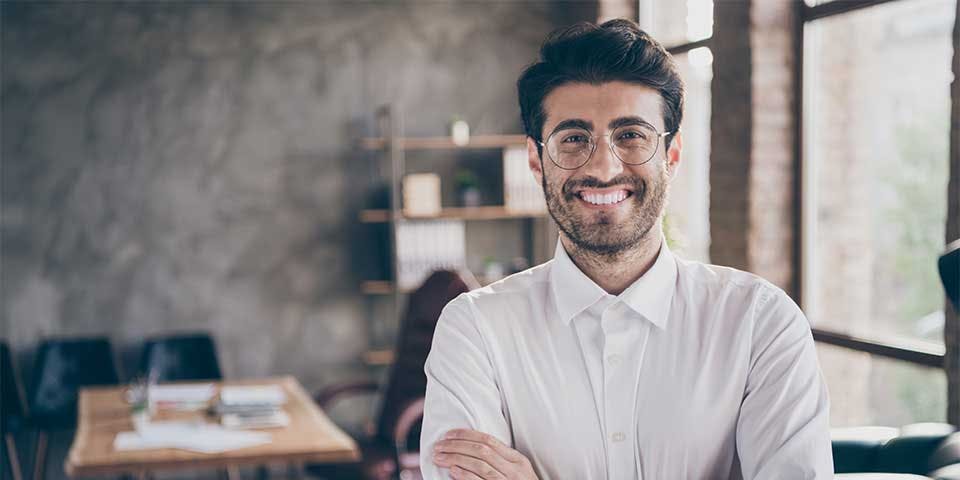 What is a virtual mailing address?
A virtual mailing address is an address you display to the world, allowing you to receive post while keeping your personal or other addresses private.
A virtual office mailing address is provided by a team that will receive and collate your mail, then forward it to the address of your choice. There is also a scanning option available, which means all your important mail is opened, scanned, and then forwarded via email - so you get a digital copy of your post the same day it's received. 
The types of services provided to you will depend on the virtual office plan you choose. You can make them as basic or as extensive as you want. 
Why do businesses use a virtual mailing address?
Legally, businesses are required to provide government agencies with an address for official correspondence. If you want to register a bank account or purchase a commercial service, providing an address will also be one of the conditions. A virtual address allows you to meet this condition/requirement without having to use your home address or rent a physical office space. 
There are several other reasons why you or your business might want to use a virtual address:
It's an affordable alternative to leasing pricey London office space
You want to keep your home address private
You're unable to accept post where your company conducts business
You're a limited company looking to register an address with Companies House
You want to add extra professionalism to your business with a trendy London address
It works as an extension of your team, collating, organising, and forwarding your mail
What can you use a virtual mailing address for?
A virtual mailing address not only allows you or your business to receive mail, but gives your business an extra level of professionalism with an official business address. With Hoxton Mix, our UK mailing addresses are based in Shoreditch, right in the heart of London. 
You can register your virtual business mailing address with Companies House, who will make the information public on their website. You're also able to include the address on any materials your business produces, such as invoices, business cards, and your website. Any client or partner reaching out to you will see this address as proof of credibility. 
How does mail forwarding work?
Virtual office forwarding removes the hassle of checking through piles of mail. The day your post is received it is collated, opened, sorted, and forwarded on to the address you've chosen. It will be sent the same day it's delivered, meaning there's no delay. Even small packages can be sent and forwarded - virtual business address mail forwarding works for basically anything big enough to fit through your letterbox.
All that's required from you is that you purchase the service and indicate the details for mail handling - whether you want it forwarded, scanned, or emailed. 
Can a small business operate without a virtual address?
Yes, if you run a small business, your business will be able to operate without using a virtual mailing address. However, you will need to allow extra time to do admin tasks such as mail sorting, and be prepared for clients and customers to know either your home address, or the location where you undertake business.
The optimal option for SMEs is to have a third-party service manage the mail. Even if you don't currently get a lot of incoming mail, that may change. As your business grows, the volume of mail will grow as well. If that happens, you don't want your official correspondence to get lost in your house or mixed up with junk mail. 
Besides, what if your personal address is too distant and low-profile? Why not take advantage of a great address in the centre of London? 
What do virtual mailrooms offer that standard office addresses don't?
Virtual mailrooms cut down on avoidable expenses by:
Opening and organising of your mail, saving you time and energy on one of the most tedious admin tasks
Forwarding urgent mail digitally, so you're on top of what's important
A virtual mailing address allows small businesses and freelancers to have a prestigious business address without the expenses and hassle associated with leasing office space
If you have a virtual address, that doesn't mean you can't get a physical one - or vice versa. So, you can actually get the best of both worlds. 
Other advantages of a virtual mailing address for businesses
Companies House requires all limited companies to register a business address, where all correspondence from them and HMRC will be sent. Unfortunately, this can't be a PO Box. Companies House does allow using a home address for freelance businesses in the UK, however this isn't ideal as it will make your home address public on their website. A virtual mailing address for small businesses in the UK is a great alternative to this.
Virtual office services also offer meeting room spaces you can rent, allowing you a professional workspace to meet clients or team members in a physical space. Other services can include company formation, virtual phones, business banking, and more. Browse the entire selection of services to compile your perfect plan.
Reputable virtual address services won't tie you into a contract, and should you decide to move or no longer run the business, you're free to cancel. 
How do you set up a virtual mailing address?
It can take as little as ten minutes to register for a virtual UK mailing address. With Hoxton Mix, all you need is proof of ID, proof of address, and a payment card.
Choose the plan you want to purchase on our website and follow a simple set of instructions. We take the entire process of setting up on ourselves - you just need to provide the information and indicate what you need. 
Once the virtual mailbox in London is set up, you're free to use your virtual address as you or your business requires.
What other virtual office services are offered aside from a virtual mailing address?
Virtual offices are there to make it easier for you to run your business. That means there are so many additional services available to you, including:
Mail collection
Mail forwarding
Mail scanning and forwarding
Company formation
Meeting room rental
Virtual phone divert 
Each service you take advantage of is one less awkward admin task you need to manage. Just let us know which ones you need, and we'll arrange that!
Need a virtual company mailing address?
If you have your ID, your method of payment, and 10 minutes, then you have everything you need to begin setting up your virtual mailing address. Hoxton Mix can provide you with virtual office and mailroom services today.
FAQ
What is a virtual mailing address?
A virtual mailing address is a remote location that businesses can use to receive mail. Rather than receiving business letters and packages at your home address, they are sent to the third party's mail centre. Despite what the name might suggest, such an address is a physical street address. It's called virtual because the service is offered remotely.
How to get a virtual mailing address
First, you need to find a virtual mailing solution and choose a location that looks reputable and prestigious. Keep in mind that this address will represent your company's image. Then, you need to select the optimal package of services to fit your business needs and proceed with the purchase. And that's it! From that point on, your mail will be handled. 
Do banks allow virtual mailing addresses for businesses?
Yes, a virtual post mail address is allowed by banks as long as it's tied to a physical location and located in the same country as the business. Any commercial services or government bodies that ask you to provide an address will accept a virtual one. 
Hand-picked related articles
Our meeting rooms are located at our Paul Street office,
and it's just a few minutes walk from Old Street tube station…
Our Address
3rd Floor, 86-90 Paul Street,London,EC2A 4NEDirections
Opening hours
Monday - Friday 9am - 18.00pm