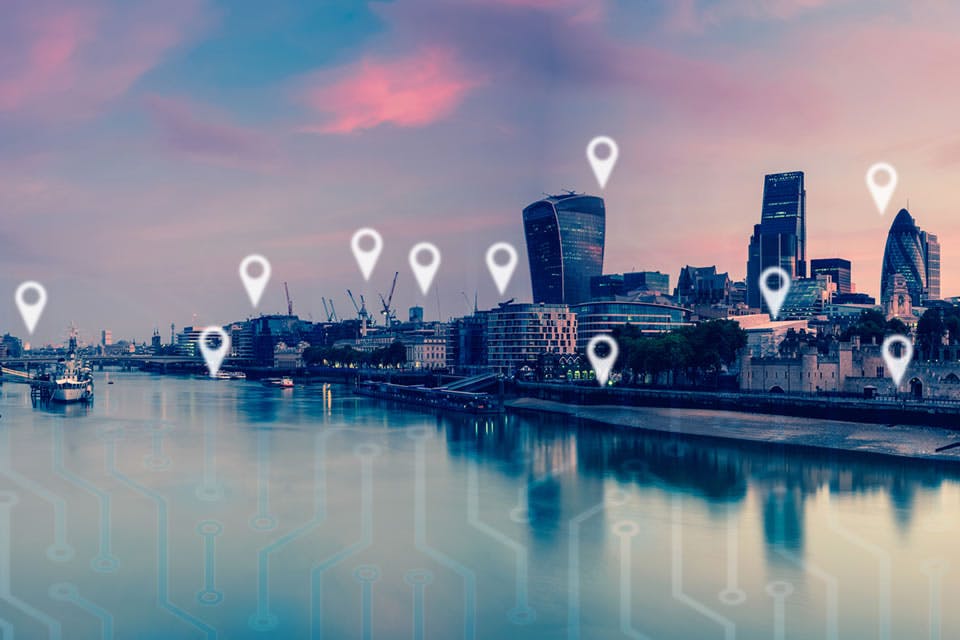 Top 5 Questions to Ask When Choosing a Virtual Office Service
Are you thinking about hiring a virtual office service? Not sure which one to choose? Want to know the best virtual office providers? Then read on to learn the top questions to ask when selecting the best one. 
These days, millions of people are working remotely. In fact, nearly 70% of employees globally work remotely at least one day per week, which has likely increased massively since the onset of the global pandemic. 
If you're part of this group, you understand the perks of remote work – higher productivity, better work-life balance, better health, etc. But, you might also be dealing with some struggles related to running your own business, like staying on top of phone calls and keeping your mail organised. 
Do these struggles sound familiar? If they do, you might want to consider utilising a virtual office service.  
To help you find the right virtual office, be sure to ask the right questions during your search. Below are five questions to ask when choosing a virtual office service:
Firstly, what is a virtual office service?
A virtual office provides you with a physical and professional business address, along with access to administrative services. But, you don't have to deal with the high costs and maintenance associated with renting an actual office. 
You can use a virtual office to handle a variety of administrative tasks, including the following:
Mail handling services that will receive, collate and forward your post
Receiving and answering business calls
Redirecting phone calls 
Many virtual offices also provide their customers with coworking physical office space and private meeting rooms. That way, when you do need to hold a meeting, you have a comfortable, easily accessible place to do it.
Benefits of a virtual office
There are lots of reasons to consider using a virtual address. Some of the greatest benefits of a virtual office include:
You'll be provided with a professional address you can use how you please - on your website, business cards, invoices etc.
Keep your home address private, as the address, you register with Companies House will become a public record 
You can register virtual addresses with Companies House
Save money on office supplies and overheads associated with a physical space
Spend less time on administrative tasks and more time on the most important aspects of your business
Gain access to a clean, safe office environment when you do need one 
A virtual office can also increase your credibility as an entrepreneur. Having an official address and a professional meeting space can really set you apart from others in your field.
What sort of business would benefit from a virtual office?
Any small or medium-sized business, and even freelancers, would benefit from a virtual office. If you have remote teams who only meet occasionally, it's an affordable solution to traditional offices, while still providing a physical location you can meet in. 
And it's not just online businesses who can make use of a virtual office address - if your business's actual address isn't accessible or can't receive post, a virtual office provides you with a company address and can help you with annoying admin related headaches.
Questions to ask when choosing a virtual office service
If you're interested in using a virtual office to run your business, be sure to ask these questions when considering different services:
1. How do your mail forwarding services work?
One of the key components of virtual office services is a mail forwarding service. But, some virtual offices offer better mail forwarding than others. 
When you're considering a particular virtual office, be sure to ask them what their process is for keeping mail organised and forwarded in a timely manner. 
There are some specific questions regarding mail forwarding that you ought to ask, including:
Who signs for packages?
Is there a limit for how much mail can be received and forwarded?
Can I pause mail forwarding services?
Can I collect my mail in person? 
Don't forget to ask how quickly the company forwards your mail, too. Will packages and letters be left for days at a time, or do they offer same-day mail forwarding?
2. What's your conference room policy?
Many virtual offices also offer you access to a conference room or private office. But, every service has different policies regarding the use of these rooms. 
Some include the use of the conference room or office in their monthly plan. Others charge an additional hourly rate.  
Find out the conference room policy for the service you're considering, then think about your own office and conference room needs. For example, will you need to hold a lot of meetings in a physical location, or do you mostly rely on virtual meetings? 
Be sure to think about how far in advance you need to schedule the conference room or office space, too. Some services will let you schedule the room for the same day, while others require 24 hours notice. 
3. How experienced are your employees?
A virtual office service might have a clean, professional-looking facility with state-of-the-art equipment. But that doesn't necessarily mean it's a good service.
Be sure to ask questions about the support staff the company employs. 
How much training and experience do they have? What are their qualifications? What kind of turnover rate does the service have? 
Remember, a business is only as good as the employees who work there.
4. Do you have any client references?
When you're looking to work with any business, it's essential to find out what other people are saying about it. 
Do you know any other business owners who are using this particular virtual office service? Do they have a lot of positive online reviews?  
Don't be afraid to ask for client references, either. 
If the business is hesitant to put you in touch with their current or former clients, this is a bad sign. They should have references readily available, and they should be willing to share them with you.
5. Are there any additional fees?
Finally, remember to look over the contract thoroughly and ask about any additional fees you might incur while you're working with that particular virtual office. 
Some specific fees you might want to ask about include:
Security deposits
Setup or administrative fees
Fees for booking the conference room or private offices 
While you're on the subject of fees, don't forget to ask about payment and cancellation options, too. 
Many virtual offices offer month-to-month and flexible payment terms. This can be great for people who want to try out a virtual office for a couple of months before fully committing.
Get a virtual office service today.
Are you convinced that a virtual office is right for you? Are you looking for virtual office packages to suit your needs in the London area? 
If so, contact us at Hoxton Mix. We'll set you up with a great virtual office in no time at all. 
We offer mail services, phone services, coworking spaces, and more – everything you need to ensure your business runs smoothly.