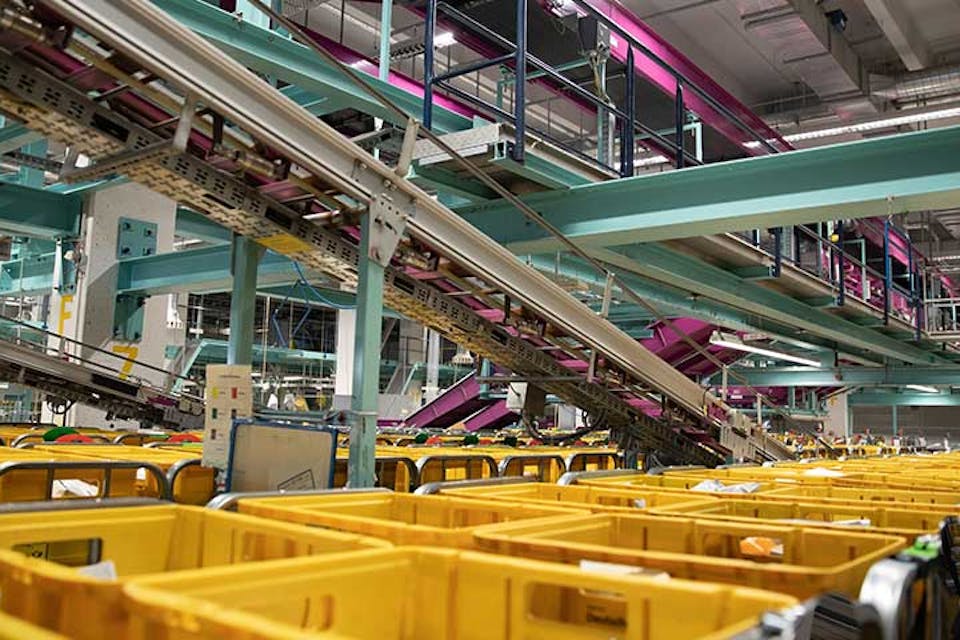 A Full Guide to Business Mail Redirection
Business mail redirection isn't a new concept; various iterations of a basic UK post redirection service have existed for decades at this point. However, most people still tend to think of mail redirection services as a quick fix for a temporary situation, such as when moving home or relocating offices.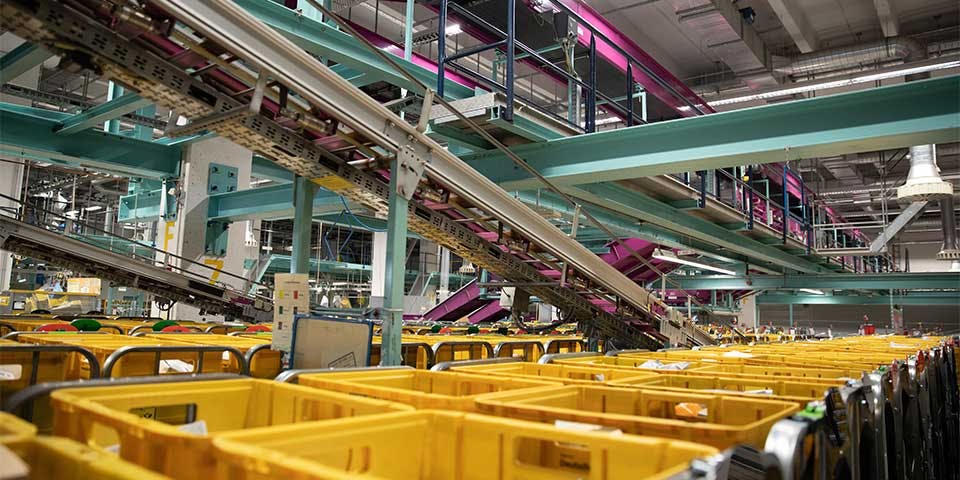 While that's probably still accurate for most individuals wanting their personal mail redirected, the landscape has shifted significantly for small-to-medium businesses in recent years. The rapid rise of virtual office services has helped spearhead the development of more agile workplace environments. As a direct result, staff across a huge range of sectors are now able to work from home much more easily when required, and employers are far better placed to help support them in doing so.
In short, renting a traditional brick-and-mortar office space for your company is by no means the absolute necessity today that it was in years gone by. This clearly offers huge potential for very significant savings - but it does also introduce a few practical questions. Among the most frequent ones we're asked here at The Hoxton Mix is 'how do I redirect my mail quickly and securely through a virtual business address?'.
This comprehensive guide to business mail redirection should tell you everything you need to know about postal redirection services for SMEs and startup businesses. By the end of the guide, you'll discover exactly how and why a virtual mailroom service could prove the ideal solution for any company using a virtual office or business address rental.
What exactly is business mail redirection?
Business mail redirection is a process by which all your incoming post is received at one address, then forwarded to wherever you/your company is actually located. The initial recipient acts as an intermediary, enabling you to receive your mail at locations other than the one it was posted to.
That's the absolute barebones explanation, at any rate. In practice, there are far more options and variations available with these types of services than just a basic 'pass the parcel' type scenario. If that's all you need, then no problem - but if you'd prefer a bit more flexibility and functionality when it comes to handling your business mail remotely, you can certainly find it.
Fully functional virtual mailrooms offer businesses all sorts of handy and versatile mail redirection services. In the following sections of this office mail diversion guide, we'll take a look at some of the most popular options for how to get mail redirected quickly, safely and reliably.
We'll also assess some key pros and cons to consider when deciding whether to sign up for a cutting-edge virtual mail-handling service, and look more closely at exactly what happens to your important business mail when you entrust a third party provider to forward it on to you at another address.
Traditional mail forwarding vs. a 'virtual mailroom' service: what's the difference?
Choosing to redirect your mail used to mean filing a form with the postal service, and paying the requisite hefty fee to have all your incoming letters automatically rerouted to one fixed location for a set period. Today, you've got far more choice about how your business mail is diverted.
You can still do it that old fashioned way, of course - but the national carriers remain relatively expensive, inflexible, and very limited in terms of the additional options and features you can add to the basic redirection package. Part of the reason for this is that it's an entirely physical service - unlike virtual business mail forwarding, which also offers various digital-based solutions.
Signing up for a virtual mailroom service means you'll have the option to receive some or all of your business post in digital formats, arriving through online channels. This can have numerous important advantages over so-called 'snail mail', and speed isn't the only consideration: better organisation, easier archiving and data storage, instant workplace decluttering and long-term paperless sustainability are all key strengths of outsourcing your mail redirection to a virtual service provider.
What sort of businesses might use a mail diversion service?
For an increasingly wide variety of small-to-medium companies, postal redirection services offer some very compelling advantages. Among the most popular reasons for business owners choosing to make use of a virtual mailroom is when they're already operating under a virtual office model, typically using a rented UK business address.
Virtual office users
This is an increasingly common setup for all manner of SMEs in the UK and overseas, particularly with new startups and growing businesses. The initial outlay required to set up a traditional rented office base is often far too high for new companies to absorb comfortably, especially if you're looking for a highly credible business address in a trendy area of London.
Moreover, it usually involves signing fixed-term contracts with various landlords and management agencies. This immediately introduces an unnecessary degree of risk and inflexibility, which is the last thing you need when trying to get a fledgling operation off the ground. Instead, many new business owners opt to run their companies from home, or from a remote location elsewhere, during the early stages of launch and consolidation.
In order to keep private data out of the public domain, and to provide a more professional-looking contact address for clients and customers, many then choose to sign up for a virtual office service. Using a quality business address rental for their public registration with Companies House means they're all set to go, regardless of where in the world they're actually operating from.
One slight issue this leaves is what to do about incoming business mail - if important post is being sent to a central London virtual office address, how does it end up in the hands of a company based elsewhere? The answer, of course, is through a virtual mail redirection service.
Companies approaching a changeover, e.g. office rental contract ending
You needn't already be using a virtual office package to make use of a virtual mail handling service, mind you - it's also a very handy short-term option for companies anticipating an upcoming change of address, particularly if any future details have yet to be finalised. Signing up for business mail redirection can help ensure that nothing risks falling through the cracks during any changeover-related periods of upheaval or service disruption.
Businesses looking to cut down on admin costs
Choosing to pay a small monthly fee for a virtual mailroom to handle your incoming letters and small packages off-site can very easily work out cheaper than dealing with the daily mailbag in-house.
When you make use of a professional third party mail redirection service, everything gets centralised and rerouted through one convenient portal, without anyone at your end really having to think twice about it. This generally saves at least one staff member multiple hours per week, and quickly adds up to a significant net profit in terms of human resources. Take a look at our price guide for more details. 
Employees travelling regularly and/or working overseas
Many jobs today involve wide-ranging travel around the UK, and may even require being based abroad for extended periods at a time. These very mobile sorts of roles can create havoc when it comes to handling standard office admin. Moreover, trying to deal with incoming mail can be especially tricky as international business with a virtual office presence in the UK.
Traditionally, the only real solution was to set up a PO Box and collect your mail from a fixed location yourself - but even that's not ideal when you don't necessarily know exactly where you'll be at any given time. A third-party mail handler with scanning and forwarding capabilities means you can receive all your important post digitally and/or physically with no inconvenient delays or extra journeys, and without constantly having to update your contact address across dozens of websites, letterheads and social media accounts.
What are the advantages of business post redirection?
As outlined above, there are many diverse and compelling reasons why small businesses might choose a virtual mail redirection service. Whether it's a short-term response to a temporary situation, or the first step towards a more modern and cohesive admin strategy, what are the actual benefits in real terms?
As a matter of fact, there are plenty of very tangible advantages to 'going virtual' with your business mail service. Let's talk about some of them - which of the benefits listed below might impact most positively on your company's evolving business model in future?
1. Improved functionality and convenience
Redirecting your mail through a virtual business address is a great way to streamline your entire post-handling process. The old approach to traditional office postal admin - making it someone's direct responsibility to receive, log, and manually distribute all new mail each morning - is grossly inefficient.
In a virtual office scenario, where various staff members might be working from separate locations, it's even less practical. For businesses with high incoming volumes or multiple mailbag drop-offs per day, it can quickly become impossible to keep track of who's receiving what. The risk of misplaced or miscommunicated documents is high.
By using a virtual mail redirection service, all of this busywork is handled off-site, freeing you and your staff up to focus on actually running the company. All you need to worry about is deciding exactly how and in what format you'd like to receive your letters. No time-consuming trips to a PO Box, and no excessive charges for fixed-term redelivery to a single address that's liable to change at short notice anyway.
2. Uphold your personal privacy
If you're running a business from home - or via any other sort of temporary setup - it's often the last thing you want your clients and customers to know. For one thing, it doesn't always make you appear the most credible prospect in the world on paper. For another, the true mailing address of your company HQ will often be your own private dwelling.
Using a business mail redirection service allows you to keep your personal street address entirely out of the public domain, as perfectly legal to use a rented business address as your registered entry with Companies House in the UK. This is the official formation record of your business, which is publicly accessible at all times - so you definitely want to avoid including any details on there that you'd rather keep private.
3. Reduced mail-handling expenses, less time wasted
There are many little inconveniences involved in doing your own business mail handling. Countless hours of paid staff time are wasted on in-house receipt and distribution of post over the course of a year, and even more so if you'd normally travel to collect parcels from a drop-off point such as a PO Box or branded locker.
Depending on the volume of post you receive, you may even need to invest in some form of physical mailroom sorting area or archive. This can be expensive to fit out, and completely impractical if you're working from home, where any accumulation of business mail over the course of a working week can soon cause problems.
Additional hardware and equipment such as sorting racks and shelving, filing cabinets, shredders, and appropriate recycling systems can also be costly, and invariably take up a lot of space. By delegating responsibility to a third party via an off-site mail processing facility, you can avoid all these issues and simply have your mail logged, scanned and delivered to you in hard copy and/or paperless digital form.
4. A more professional appearance for clients and customers
The main advantage of business mail redirection from a customer/client standpoint is that it enables you to use a high quality virtual office address in all of your external communications.
This is vital for giving your brand an air of professionalism and credibility - even (especially?) if it's a completely homegrown concern, run on a tight budget from a private domestic address or temporary rental unit elsewhere. Indeed, many successful startups use exactly this model during their launch and early growth phases.
Running your business as a virtual office with a suitable business address rental in place is a game-changer in this sort of situation. Here at The Hoxton Mix, for example, all of our virtual office packages provide you with an impressive street address in the heart of London's vibrant and fashionable Shoreditch area. (This is based on our own physical company HQ, so queries against your virtual business address will always lead searchers to a highly presentable modern office complex.)
5. Better mail security
Using an intermediary company for redirection of your important business letters and small packages means you'll never again have to miss a delivery because you were out. A professional, reliable third party mail handler will operate from premises that are fully staffed throughout the working week, so there'll always be somebody around to take receipt of daytime deliveries.
This means that your mail is never left unattended for long periods in a mailbox, drop-off area, on a doorstep or inside a wheelie bin, as can often happen when something arrives and you're unavailable to take immediate collection of it yourself. This is helpful for your peace of mind during any typical work week, especially if you regularly need to travel around the country for your job.
Furthermore, should you need to take any extended breaks for things like holidays, it's extra handy to know that you won't have mountains of unopened business mail stacking up at HQ to advertise your absence.
6. A clutter-free, paperless modern office
Going paperless is great for the environment, and quickly makes a surprisingly huge difference to the overall carbon footprint of your business. A paperless office space also helps you drastically reduce mess, clutter, and the amount of general storage space you need in order to run your office - including archiving all of those important company records and paperwork - at maximum efficiency.
Moreover, increasing numbers of customers in the UK are beginning to show very discerning behaviours when it comes to the eco credibility of their favoured retailers and service providers, so a greener approach can actually result in net gains that go beyond a clearer conscience and a tidier workspace.
Using a professional online postal mail service to redirect business mail in the UK often gives you the option to have all key documents scanned and digitised on receipt, then forwarded on to you in electronic format only. Our own Virtual Office Scan package is a great example - not only is it an incredibly quick and efficient way to receive your important letters promptly, but our high quality scans are fully text searchable for easy archiving and retrieval at the touch of a button.
Which different types of postal redirection service can I sign up for?
As we've already indicated, a quality professional mail redirection service will typically present you with numerous flexible options, giving you the full power to decide exactly how you'd like your incoming business post to be handled.
Here at The Hoxton Mix, our list of mail logging and redirection services includes:
A basic receipt and storage service that essentially works as a cheaper alternative to a PO Box. For just £15 per month, we receive all your key documents and small parcels at our head offices in London - your virtual business address - where they're logged and stored securely. You then receive an immediate alert to tell you it's here for collection as soon as you're ready.
This package adds our business post redirection service to the mix, meaning you'll never have to collect your new mail yourself. Instead, we use same-day forwarding to any other UK address you like, and you're free to change your forwarding details whenever you need to. You won't be hit with any added charges for higher volumes of post, either - regardless of how many letters you need forwarding, you'll be fully covered by our cheap mail redirection service pricing of just £25 per month.
If you're looking to go paperless, or to receive both digital and hard copy versions of your important official documents for easier archiving and storage, you'll want to choose one of our more tech-forward mail redirection services.
For just £20 per month, we'll scan and convert letters to high resolution, fully text-searchable PDF documents, then ping them straight to your email inbox, cloud storage or internal archiving system. If you'd like the hard copies sent over too, our Virtual Office Scan Pro service includes full same-day forwarding - or, if you prefer, they can be securely shredded on-site and sent for commercial recycling.
If a comprehensive virtual office package with London business address rental and full UK mail redirection would save your company significant time, money and hassle in the near future, we'd love to hear from you. The dedicated team here at The Hoxton Mix is made up primarily of small business owners and start-up experts with plenty of hands-on experience in the SME market, so we know exactly what's required and expected of us.
We also know precisely how to make our services work best for our clients - that's why flexibility and versatility is absolutely central to everything we do, and why you'll never have to tie yourself into any long-term contracts with us. You're free to start and stop using our services whenever it suits you and your growing company, with no sneaky add-on charges or hidden extras to worry about in the small print.
If you're ready to take advantage of one of our fast, reliable business mail forwarding services, drop us a line today. We'll be more than happy to talk you through our full range of small business options, and answer any further questions you might have.