06 April, 2021
Mail Forwarding UK
If you're thinking of setting up a virtual office in order to run your business from home (or another remote location), trying to figure out exactly how your company's postal systems will work can be a headache.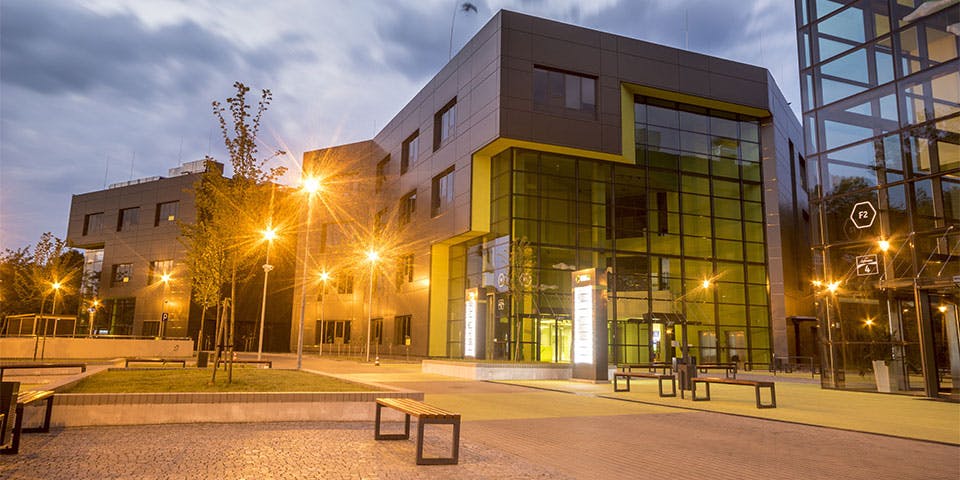 You still want to receive your important business mail quickly and reliably. However, you don't necessarily want to have it coming directly to your home address, but neither is it always convenient to pick it up elsewhere yourself. Happily, a high quality virtual mailbox package will often be able to offer a range of flexible options for solving the dilemma.
The best methods of handling mail in a virtual office environment are usually based around forwarding and/or digitising all your inbound post. When done right, these systems combine to form a complete one-stop virtual Mailroom service. You'll be swiftly alerted to new arrivals at your virtual business address, and can arrange to have them digitised and sent quickly on to you via email.
Let's take a closer look at exactly how these handy modern approaches to forwarding mail in the UK work with The Hoxton Mix.
How mail forwarding works in a virtual office service
There are many benefits to digital mail forwarding in the UK. If you've already set up a virtual office in a prime London location, getting your important business post managed for you is often the next logical step in ensuring the smooth running of your company.
It's especially important for those of you running a small (or even solo!) business, when mail-related admin can quickly start to become a real time-drain while working remotely. You could attempt to solve the problem via less robust systems - such as using shared pigeonholes in makeshift coworking spaces - but this can often lead to mix-ups and oversights.
Instead, a basic low-cost solution for this would be something like our Virtual Office Collect plan: we receive your post at our head offices, alert you to any new arrivals, and you arrange to pick it up from us at a time that suits you. Easy, simple, and cheap!
However, if the last thing you want to be doing is trekking to another physical location to pick up your crucial incoming letters and client correspondence, that's where our Virtual Office Forward package comes in.
For a small additional fee as part of your complete virtual office solution, you can arrange to have all your business post received by us, then pushed through directly to you as soon as it comes in. We'll receive and forward it on to any physical address you like, regardless of how many letters you receive. Forwarding always takes place the same day it arrives.
If you're working from home, for example, this can help drastically reduce delays between correspondences. It helps you pay your invoices on time, and respond to important contacts promptly.
Better yet, if you'd rather everything was fully digitised for ease of searching - or if you frequently travel for work and don't currently have a preferred street address for forwarding - you can opt for our cutting-edge Virtual Office Scan service instead.
With the Scan approach, incoming letters are quickly scanned and digitised, then securely emailed on to you. This is the fastest way to review and receive your post as it arrives. All our scans are done in crisp high resolution, then converted to PDF with full text search capabilities for your archives.
The key benefits of forwarding mail in the UK
If you're a freelancer who works from home, or an entrepreneur who travels around the globe, forwarded mail services can make your day-to-day working life so much more convenient. Among the key benefits of virtual mail handling are:
Reduced costs
Having your mail forwarded to you can be considerably less expensive in the medium-to-long term than paying for transport to pick up your letters daily or weekly.
Faster turnaround
Our same-day services help drastically reduce delays between receiving and responding to letters.
Ideal for time-sensitive correspondence
Mail forwarding, whether physical or digital, helps you get your bills and invoices paid on time.
Work remotely from anywhere
Your mail can be forwarded on to you as you travel around or take on international contracts, without you needing to be physically present to handle it manually.
A virtual business address in a prime London location
Use an impressive office address without the overheads of actually renting a physical space, and have your clients send their mail to you there.
How much does virtual office mail forwarding cost?
Our flexible, month-by-month mail handling, forwarding and scanning plans start from just £25, making this an extremely affordable way to avoid the hassle of dealing with all incoming post yourself, be it at home or on the road.
You're free to change or cancel your plan at any time, and there are no minimum terms to worry about - just a versatile, handy service that we think any virtual office setup is going to benefit from.
If you'd like to hear more, feel free to drop us a line and chat to a member of the Hoxton Mix team today.
Hand-picked related articles
Our meeting rooms are located at our Paul Street office,
and it's just a few minutes walk from Old Street tube station…
Our Address
3rd Floor, 86-90 Paul Street,London,EC2A 4NEDirections
Opening hours
Monday - Friday 9am - 18.00pm