01 December, 2020
Hoxton Mix Mailroom - Fully Digitise Your Office Mail
Here at The Hoxton Mix, we're proud to introduce Mailroom: our latest innovation for improving your company's workplace efficiency through the power of the virtual office.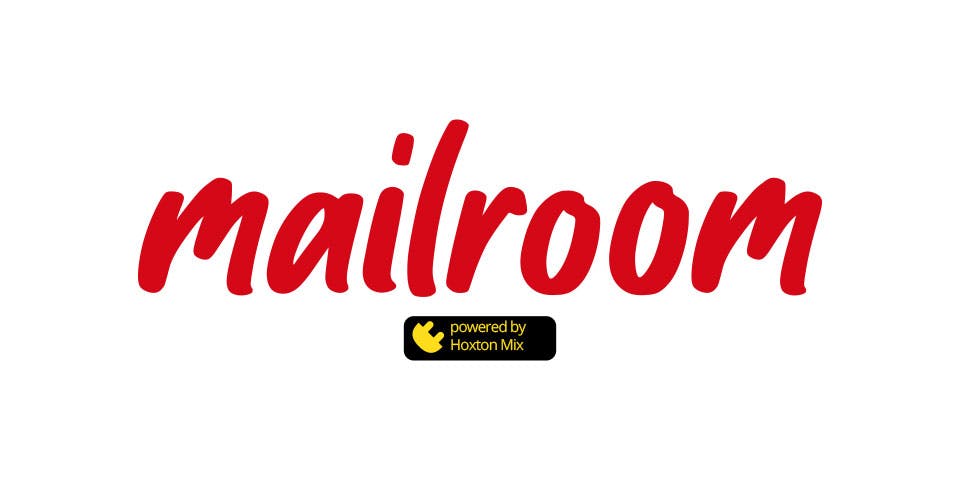 Mailroom allows you to delegate handling and processing of all your business mail to us, saving you valuable time, space and staff hours. We'll scan and convert all your incoming post into easily searchable digital formats, meaning you don't have to waste time and energy distributing physical mail around your team, or opening and storing every incoming letter manually.
Let's talk a bit more about exactly how it works.
What is a virtual Mailroom?
A virtual mailroom helps all types and sizes of companies to cut down on the amount of time, admin and money they waste on handling and sorting their own incoming post. Instead, you delegate responsibility for receiving, scanning and logging postal documents to a third party - in this case, that's us.
When you use the Hoxton Mix Mailroom service, we receive and scan your business mail for you. It's converted to PDF format and archived in an easily searchable online database, with secure remote access reserved for the specific individuals at your company who need it.
What exactly happens to your letters in the Hoxton Mix Mailroom?
Here's how the basic flow of incoming and outgoing documents works when you use Hoxton Mix Mailroom as your UK business mailbox:
Firstly, your incoming mail is diverted straight to our secure processing facility automatically, meaning you don't actually have to handle or process it at all.
We scan and digitise it for you, converting it into a handy PDF format and entering it into your secure virtual office archive, stored in the cloud. You can quickly and easily search for, sort and retrieve anything uploaded to your virtual mailroom by keyword, topic, department, specific addressee, or various other parameters.
We also promptly deliver a digital copy directly to you, wherever you'd prefer to receive it online - that can be a work email address, dedicated cloud storage inbox, or various other types of internal software/digital filing system.
How can virtual mailrooms save businesses time and money?
Less waste on menial admin
A virtual mail service greatly reduces admin time and the cost of dedicating staff members to non-core duties.
There's no need to assign anyone on your team the role of receiving, opening and distributing letters around the office (virtual or physical), meaning your business can run at optimal efficiency all day.
Save space
It also eliminates the need for any dedicated mail storage or filing space on your private or shared office premises.
In a physical office, this means you're not wasting rent on rooms used only for archiving incoming documents.
In a virtual office or working-from-home setup, it means your workspace is kept free of paper clutter.
Improve archiving and efficiency
It makes individual handling, storage and retrieval of incoming mail far more efficient.
Scanning, digitising and archiving your important documents in an online database makes it far easier to search for specific items whenever you need to refer back to them.
Modernise and go paperless
It modernises your company's overall admin operation and helps your team move towards being a truly 21st-century paperless office.
It's fully integratable with other popular cloud storage and digital archiving systems that you may already be using internally, including Google Drive and Dropbox.
This means a virtual mailroom also helps to support remote working far more efficiently and economically than a traditional physical business mail distribution system. For homeworkers, there's no need to forward your post from head office, eliminating unnecessary costs and delays.
Enhance security and reduce risk
The Hoxton Mix virtual Mailroom service is more secure than paper mail. Having your incoming mail handled remotely at an off-site processing facility means you don't need to worry about where sensitive documents might land within your company, or how they get redirected internally.
You can't misplace or misfile important letters when archiving them digitally, because they'll always be immediately searchable and retrievable from the cloud. We can also shred and securely dispose of all physical copies for you once scanned, or store them for a set time at your request.
Moreover, disruptive events that might normally interrupt your day-to-day workflow by making archived mail inaccessible aren't an issue - staff will continue to receive and have access to all important documents 24/7.
Whether your business currently runs as a virtual office or from a physical location, you'll quickly notice the cost and efficiency benefits of having your secure mail scanning and digitising handled off-site. If you're looking for an extremely affordable and effective way to go paperless and speed up your internal admin processes, our new Mailroom service would be a great start.
Drop us a line today to learn more about Mailroom, the end-to-end virtual mailroom solution from Hoxton Mix.
Hand-picked related articles
Our meeting rooms are located at our Paul Street office,
and it's just a few minutes walk from Old Street tube station…
Our Address
3rd Floor, 86-90 Paul Street,London,EC2A 4NEDirections
Opening hours
Monday - Friday 9am - 18.00pm