24 November, 2020
Hoxton Mix Konnect: Offer Your Clients A Virtual Office Service
Here at Hoxton Mix, we're delighted to unveil our new Konnect API: an easy new way for your business to provide your clients and customers with a whitelabelled suite of virtual office services, powered by us.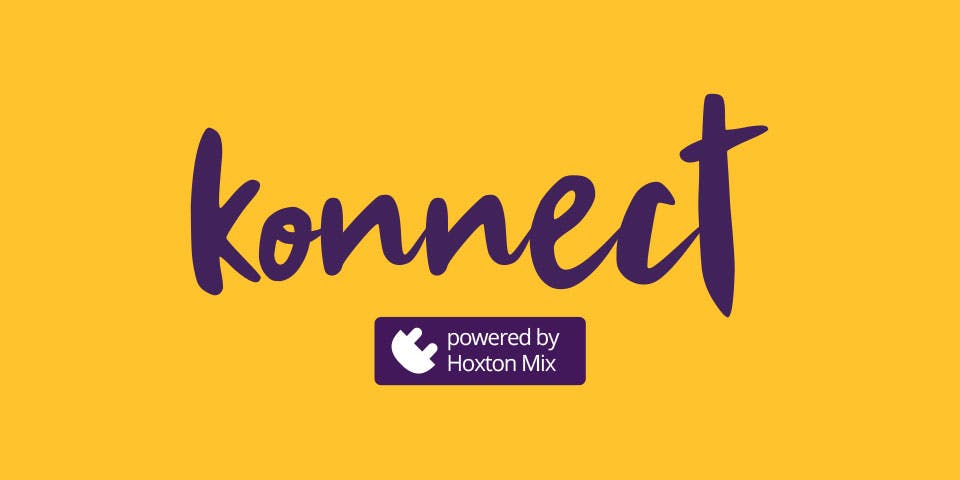 Let your customers experience the many benefits of our virtual office solutions, but under your brand name. This includes services like cheap virtual office address, mail scanning and forwarding, document digitisation and virtual archiving. Through Hoxton Mix Konnect, all will be delivered to the highest levels of professionalism and performance, giving your customers access to dozens of extra services without the need for any in-house expansion.
With Konnect, you'll be able to offer all of our virtual office and mailroom services to your clients directly - at a price you decide - while we continue to handle the backend operations for you.
Let's look a bit closer at how it all works.
What is Konnect, and what does it do?
Konnect is our latest initiative in pioneering a range of cutting-edge virtual office services. It's a user-friendly, all-in-one developer platform designed to extend our services to your own business clients and partners, under your own branding.
The new Konnect API (application programming interface) reflects our technology-first approach to delivering a suite of powerful, convenient virtual office and mailroom solutions. Once set up, it places the full power of our market-leading virtual office suite into your existing portfolio.
It's been built to integrate seamlessly into your company's existing digital framework, and to function elegantly across multiple types of website, mobile or server-side applications. Konnect allows your key affiliates and customers to access our powerful virtual mailroom and office solutions directly through you - but without you having to actually run any part of those services yourself.
In short, any business that wishes to offer Hoxton Mix virtual office solutions as part of its own portfolio can now do so easily and seamlessly.
Advantages of Konnect affiliation for your businesses
There are many reasons why your clients and customers might benefit from exploring a range of virtual office services. They could be seeking forward-thinking ways to optimise general efficiency, to reduce overheads on rent and admin costs, or to accommodate increased instances of remote and home working.
If any of the above might apply to your affiliates, Hoxton Mix virtual office services are an ideal solution for moving towards a more efficient and modern workplace setup. With Konnect, your business can be the one to offer them these handy solutions. Meanwhile, we continue to do the work of supplying and running the services on your behalf.
As a partner in the Hoxton Mix Konnect programme, you'll get to decide on the price points you offer your clients for the use of our virtual office services. Because our partners get access to a range of exclusive discounts on our existing virtual office solutions, you're free to pass these savings on to your business customers as you see fit, or, this gives you the opportunity to earn additional revenue through our services.
What virtual office services can your clients access with Konnect?
Any of our core virtual office solutions can be made accessible to your affiliates directly through your business when you join Hoxton Mix as a Konnect partner. This includes:
A prime London virtual business address
A national or international telephone number with call answering or forwarding
Secure mail handling, scanning, digital archiving, forwarding, and shredding services
First-class customer service and support from our dedicated professional team
In other words, you can help your clients and customers set themselves up with a full virtual office suite, giving them direct access to the improved efficiency and reduced operational costs of the modern paperless office.
Other Konnect features and protections
We know that reputation is as key to your business as it is to ours. That's why we've taken careful steps to ensure that the Konnect affiliate programme reflects as well as you as it does on us.
Your business is in good hands when you partner with Hoxton Mix. Our Konnect API gives you the same built-in protections and instant access to high-level customer service that thousands of our virtual office customers are already enjoying. This includes:
Secure mail handling, scanning, on-site shredding and partnered commercial recycling facilities
High resolution mail scanning and PDF conversion with full text search, for a highly optimised paperless office experience
Full AML and KYC regulatory compliance
We provide a customisable Know Your Customer / Anti-Money Laundering environment to ensure regulatory compliance
We verify all customers to the highest security standards using a combination of technology and qualified personnel
Our systems can be configured to work in combination with any existing in-house compliance teams, risk management frameworks, policies and procedures
Bank-grade secure data encryption (256 SSL)
A constantly evolving, cutting-edge virtual office platform with regular updates and security checks
Guaranteed reliability - 99.9%+ uptime, with systems built to be highly scalable and redundant
Konnect gives you the power to rapidly deploy virtual office solutions tailored to your customer's individual needs, without any of the limitations often associated with restrictive affiliate platforms for many tech products and services.
If you'd like to learn more about how the Hoxton Mix Konnect API and partner programme can help both your business and your clients, please feel free to contact us today for details.
Hand-picked related articles
Our meeting rooms are located at our Paul Street office,
and it's just a few minutes walk from Old Street tube station…
Our Address
3rd Floor, 86-90 Paul Street,London,EC2A 4NEDirections
Opening hours
Monday - Friday 9am - 18.00pm