08 June, 2021
How to Boost Productivity in a Virtual Office
As we've discussed in previous articles, there are many compelling reasons for business owners to embrace a more agile working environment. Moreover, the consensus appears to be that staff themselves also stand to gain from an increasingly flexible approach to working locations.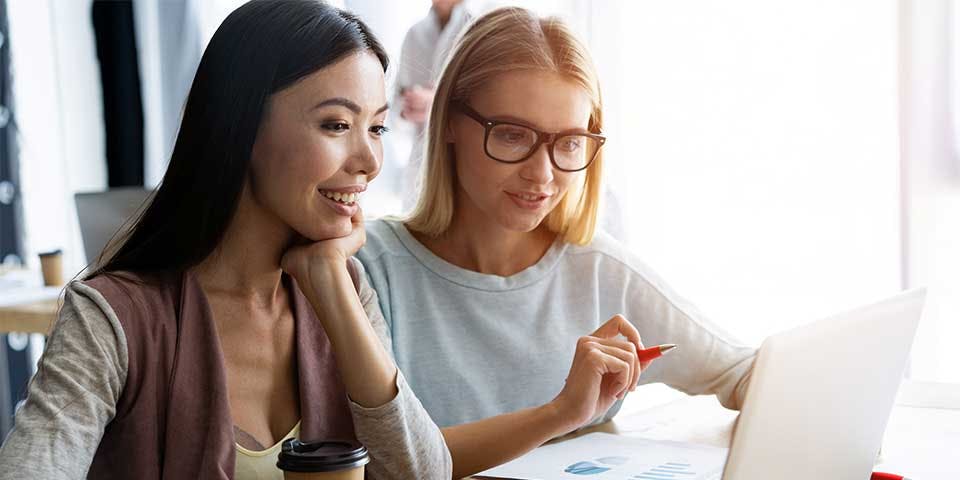 We've already taken a look at the myriad physical health benefits of working from home, and it's starting to look as though remote working productivity statistics typically add up to a significant net positive for staff and employers alike, too. Even so, if you're one of the many business considering sticking with a virtual office arrangement even after COVID social distancing rules are no longer in place, then any potential impact on productivity will doubtless remain a key concern.
With that in mind, let's look at some general tips and guidance on how to boost productivity in a virtual office.
Treat home offices as you would a central workspace
Most companies spend a considerable amount of time and money on setting up their main office hubs to act as productive, comfortable spaces for employees. This might include supplying them with anything from ergonomic office furniture to multi-monitor PC setups, open-access meeting spaces, and software or peripherals that enable easier cross-team collaboration.
It's equally important that this approach carries over to anyone working remotely. If you're keen to allow for increased flexibility in terms of staff location, you'll need to treat home working environments with the same level of care, attention and professionalism as you would a traditional office. At the very least, this means ensuring all employees all have a suitable base to work from, as well as access to any fundamental equipment, hardware and software tools they'll need for working comfortably and efficiently at home.
While individual home setups will obviously differ a lot in terms of physical space and layout, it's vital to check that everyone is covered for key basics like an appropriate desk, chair, computer and work phone. You won't be in a position to dictate exactly where and how people establish their home offices, but you can at least guarantee that nobody is spending 7+ hours a day trying to use a rickety old laptop while perched on the end of their bed.
Improve and streamline your cross-team communications
In a typical shared office or coworking space, it's easy to wander over to the desk of someone you want to speak to and strike up a conversation, or request an ad hoc meeting at the earliest opportunity. When staff are working remotely, this will inevitably feel trickier - although that's not necessarily a bad thing.
In fact, many office-based employees cite fewer interruptions and distractions from colleagues as one of the main reasons they feel more productive when working from home. In a virtual office environment, you can turn this to everyone's advantage by making sure there's an appropriate structure in place for initiating these sorts of communications.
Do so by firstly establishing an agreed protocol for which platforms will be used for what sorts of purposes. Emails might be great for general multi-user updates or simple one-to-one notifications, whereas more urgent requests and ongoing discussions might be better handled through a dedicated chat or instant messaging app. For more complex, open-ended discussions and presentations, a video meeting platform will often be the easiest way to get everyone on the same page.
Making sure everyone has access to the right technologies for the right purposes is key here, as well as establishing clear guidelines on what sorts of communications to send via which channels. Additionally, you'll need to check that all staff are equally familiar with each of the platforms you'll be using, and that everybody knows where to look for which types of messaging and when.
Be mindful that too much activity across multiple apps and networks can end up creating just as much confusion and background noise as a busy office, so it's important to streamline your communications processes accordingly. Try to minimise where you can - for example, avoid dragging people away from a task to join in a video chat if all they'd really need is an emailed summary of the discussion.
Embrace autonomy and individualism
One of the most obvious workplace culture shifts when moving from a traditional to a virtual office is the degree of autonomy that most staff will feel. For managers of remote teams, this might seem to imply an immediate loss of control - but again, this isn't necessarily a bad thing.
Indeed, when handled right, it's one of the key reasons why productivity in a virtual office tends to be just as good or better once everybody is up to speed. Although work patterns will often become somewhat less rigid in terms of start/finish times and frequency of breaks, it's becoming increasingly clear that most home workers tend to put in more total hours over the course of a typical week than their office-based counterparts.
Embracing this sort of freedom by allowing individuals to handle the ebb and flow of their own working day is a proven tactic for improving overall productivity. Staff tend to feel far more empowered under these sorts of conditions, which leads to improved cross-team morale and - crucially, in productivity terms - a more deep-seated sense of motivation, responsibility and brand identity.
In short, you're actually more likely to end up with a team all pulling in the same direction if you give them a longer leash to run with. Of course, certain individuals might need - and want - slightly closer monitoring than others, but for the most part everybody benefits from a reduction in the micro-management approach that often feels 'baked in' with more traditional office setups.
Instead, focus on clear goals, schedules and targets, then show trust in your employees to get there under their own steam - and be sure to acknowledge their self-driven achievements when they do.
If you'd like to learn more about boosting productivity in a virtual office environment, our blog archives contain dozens more articles about remote working setups, tweaks and advantages. For a chat with a member of the Hoxton Mix team about virtual office solutions to save your company time and money in future, feel free to contact us any time.
Hand-picked related articles
Our meeting rooms are located at our Paul Street office,
and it's just a few minutes walk from Old Street tube station…
Our Address
3rd Floor, 86-90 Paul Street,London,EC2A 4NEDirections
Opening hours
Monday - Friday 9am - 18.00pm