07 November, 2022
Essential Checklist for Starting a New Business in The United Kingdom
The current population of the United Kingdom is over 68.7 million people, while GDP is in sixth place in the world. This combination creates the perfect condition for starting your own business here in the UK. Below, we will tell you how to do this with minimal risk and maximum profit.  All you need to do is follow all the steps from our checklist for starting a business in the UK.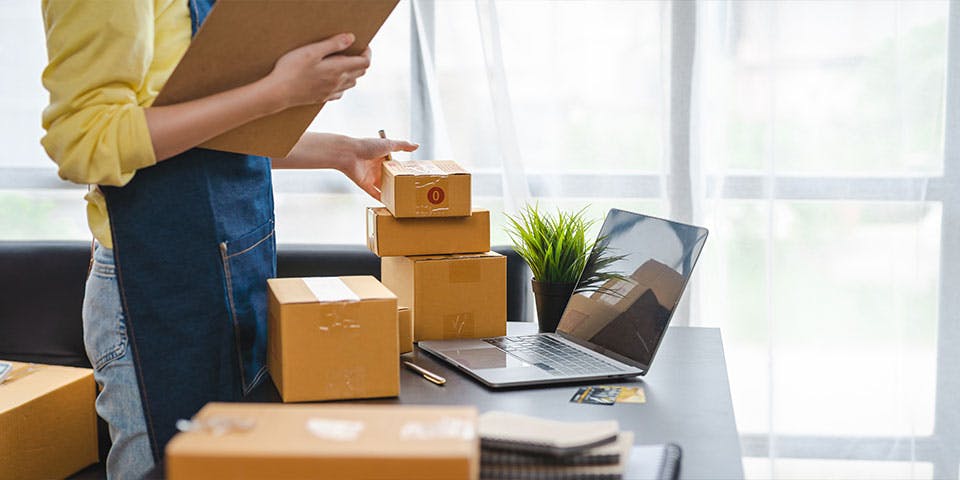 Several Reasons Why You Need a Checklist for Starting a Business in the UK
Business in the UK has its own specifics. In particular, one of the key factors influencing it is  Brexit. In June 2016, a slim majority of the people in the UK voted in favour of the United Kingdom leaving the European Union. For the next three years, political battles continued over the terms of this agreement. As a result, on January 31, 2020, this event was officially registered, creating certain difficulties for local businesses.
It has become much more expensive and more difficult, from a bureaucratic point of view, for small and medium-sized businesses to cover the international arena, so they have had to focus on a local target audience. On the other hand, the 6.6% decline in economics reduced the high level of competition in the domestic market and opened up business opportunities for those entrepreneurs who were ready to work for their fellow citizens.
This opportunity needs to be used right now before the business niches that have been affected since Brexit begin to overflow again. That is why we believe today is the perfect time to start your own business.
Below, we offer some tips on how to do business in the United Kingdom and go through our 'starting a business' checklist in the UK to avoid hidden catches on the way to your company formation.
In addition,  you can read the next article to answer the question: "Can I have my own business while employed?".
Starting a New Business Checklist: 14 Points to Consider 
Possibly you already have some business idea you dream to implement. At the same time, if you have never done this before, you may not even imagine what the full roadmap will be like. What can you do in this case? The answer is obvious: use our business startup checklist.
Take a closer look at the complete list of things needed to start a business to help you deal with all the challenges, making launching your business a walk in the park.
Build a business plan
Firstly, starting a business in the UK checklist begins with creating a business plan.
Writing a business plan implies a detailed description of your project with calculations and perspectives for the next few years. 
A business plan includes an overview of the product or service you are going to sell. We are talking about a market analysis, a production plan, the organisational structure of your company, a marketing strategy for promoting products, and a financial plan that summarises all the basic calculations. A business plan must answer the following questions: "How much money is required to launch a project?" and "How long will it take until it pays off?" 
Describe a USP
Once you've defined your business idea and finalised a business plan, you'll need to come up with a USP (Unique Selling Proposition). Essentially, it's an offering that helps businesses stand out from the crowd, grab the attention of their target audience with a specific benefit, and motivate potential customers to make purchases. The USP is not about creativity and self-praise like "we have the lowest prices" or "we have top specialists": nowadays, lots of companies use these formulations.
To create a truly unique selling proposition, you have to understand the benefits of your product for a specific target audience. The first thing to start with is to think about how your business is different from your competitors. For example, Twix chocolate bars attract consumers because their packaging contains two sticks instead of one. If your strengths are not unique, try to "play" with the weaknesses of your competitors. For example, when it comes to food delivery, you can offer your customers some kind of compensation if the waiting time for the order exceeds a specific period of time. 
Another way to create a USP is to tell your customers about the innovations that you have applied in the process of creating your product. You can also focus on the quality of service that surpasses your competitors, or break the pattern, for example, that the delivery of fragile items often ends up in breaking them).
Find an advisor
The next point in our list of things you need to start a business is to find an expert who will analyse your business idea and its positioning and correct it if needed. These may include reputable business consultants, as well as employees of small business associations or small business development centre.
Develop an effective sale strategy
To choose the right sale strategy, answer the following questions:
How can your product or service be promoted to the market?
What is your target audience?
What market share do you want to occupy in the future?
What is your pricing policy?
What distribution channels will you use?
Who are your main competitors? What are their advantages and disadvantages?
What specialists do you need?
What budget do you need to implement your plan?
After that, you will have two options: to start competing with local businesses or choose an import substitution strategy. In both cases, you will need to follow the approaches your competitors followed before you.
Create a website
Since most businesses have an online presence or exist in the digital space only, you will have to think about creating your own website. There are plenty of platforms to choose from such as WordPress, Tilda, or Shopify, depending on what characteristics your website should have.
Also, here you can learn how to set up an online business in the UK.
Register your company
To register your business, you will first need to come up with a unique name, decide on an address, pick a director (it can be a business owner), assign a standard industrial classification of economic activities (SIC) code, and specify a business structure. It is needed for limited companies; in this case, you have to define the number of shares of each type your company has and their total value), and pay the company formation fee. After that, you will be able to check your business information at Companies House. 
By the way, you can get a cheap business address in London, contact us. Also, you can get more information about how to register a new company and about sole trader registration.
Set up a business bank account 
For your company, you will need to create a separate bank account adjusted to your business needs. You may also find PayPal accounts and similar payment systems useful.
Protection 
If you have just started running your business, it is a good idea to get business insurance. To do this, you need to contact the insurance company to choose the most beneficial national insurance plan for you.
Register for taxes
At this step, you have to register with HMRC to get your personal or business tax account, Self Assessment, Corporation Tax, PAYE for employers, VAT, and other services. It is best to deal with all this paperwork immediately after registering and insuring your business.
Also, you can check some useful information about starting a business in the UK as a foreigner.
Hire the needed experts
If you are not intending to be a sole trader, you'll have to go through the process of hiring employees.  Depending on the type of your business, they may work locally or remotely. LinkedIn, Escape the city, Indeed UK, Monster UK, etc. will help you find specialists with the right expertise.
Pick the right equipment
Nowadays, it is difficult to imagine a business without any form of digital equipment. You may be able to get by with PCs or laptops with basic specifications, or on the other hand, you may need a more advanced level of support. In any case, it is better to foresee all this before your employees start working.
Choose software for your workflows
In addition to hardware, to achieve maximum efficiency, you may need specialised applications (for example, accounting software), which goes beyond the default software package pre-installed on PCs and other devices you are going to provide your fellow workers with. You may also need to consider developing a custom software solution for your business needs.
Start to maintain business social networks
To get closer to your target audience and increase their loyalty, you will also have to take care of your social networks for business. 
Firstly, social networks are an extremely effective communication channel with your customers. Also, given the huge popularity and focus on the business promotion of such social networks as Instagram and Facebook, it would be very short-sighted to refuse the opportunity to develop your business digitally using the tools they offer.
Keep your data secure
Finally, the last tip in our starting business checklist is to ensure the proper level of privacy of the user and business data. To do this, try using cloud solutions where vendors provide advanced network security tools. 
On the other hand, you may need an even higher level of security due to the specifics of your business area. In this case, you have to engage experts from your industry.
How The Hoxton Mix Can Help
Do you want to physically register your business in the most expensive neighbourhoods of London? Today it is more real than ever: at the Hoxton Mix, you can get a London virtual office in the best location from just £0.41 per day!
Signing up for a Hoxton Mix virtual office in London is a great opportunity to get ahead of your competitors and increase target audience loyalty without costly overheads. This service meets the needs of small and medium businesses, allowing them to save money, and at the same time maintain high authority in the eyes of their customers.
Don't waste a minute, contact us, and get the prime business address in London.
FAQ
Why is it worth starting a business in the UK? 
The main reason to start your own business is the reduced competition in the field of small and medium-sized businesses after Brexit. In the near future, you will be able to enter the market without experiencing any particular difficulties regarding your target audience. So don't hesitate to use our 'starting a business checklist to launch your own.
What does a business startup checklist consist of?
✓ Build a Business Plan ✓ Describe a USP ✓ Find an Advisor ✓ Develop an Effective Sale Strategy ✓ Create a Website ✓ Register Your Company ✓ set up a Business Bank Account ✓ Insure Your Business ✓ Register for Taxes ✓ Hire the Needed Experts ✓ Pick the Right Equipment ✓ Choose Software for Your Workflows ✓ Start to Maintain Business Social Networks ✓ Keep Your Data Secure.
Where can you find an office for your business?
If you passed our starting a new business checklist and just need an impressive London address to set up your business, contact us. Also, here you can find out more advantages of a virtual office.
Hand-picked related articles
Our meeting rooms are located at our Paul Street office,
and it's just a few minutes walk from Old Street tube station…
Our Address
3rd Floor, 86-90 Paul Street,London,EC2A 4NEDirections
Opening hours
Monday - Friday 9am - 18.00pm