23 March, 2022
Business Trading Address Providers Explained: What Are They and How Do They Work?
Many businesses still need an office, but the nature of some companies affords them certain advantages, including the chance to avoid the cost of renting a commercial space. These businesses may be run from home or abroad. But since all registration procedures require businesses to have a trading address, you'll need to find an address to trade in the UK (at least, on paper).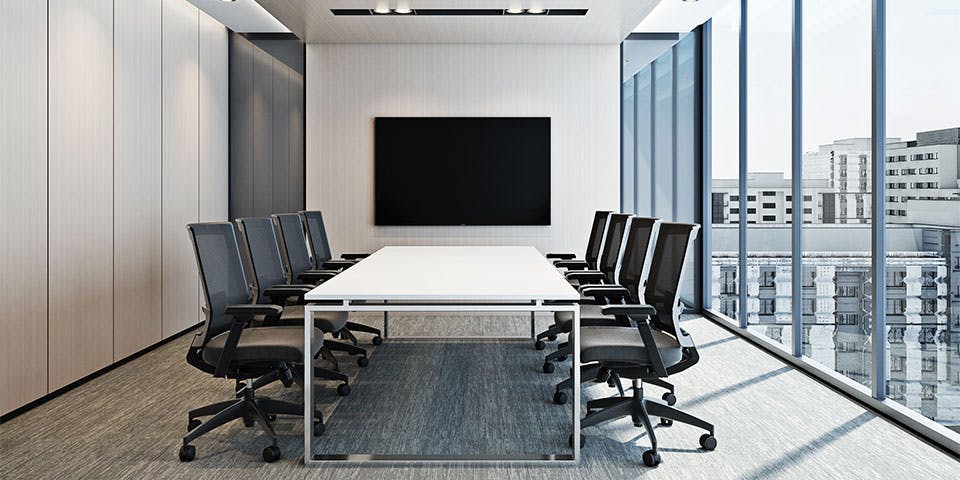 In this article, we'll talk about business trading address providers that help companies without premises. Learn about how this arrangement works and the important factors to consider when choosing a provider.
What Is a Business Trading Address? 
The term "trading address" does not have a legal definition, but we can explain what it implies in simple words. The term is also used interchangeably with "business address", so keep both terms in mind when reading other sources. 
A trading address is a location from which business activities are principally carried out. All business entities must have a trading address for correspondence and official documentation. 
It can be a commercial or residential address. Depending on the business structure, there may be different requirements. For example, if you're a sole trader, you can use your home address or a commercial location; if you're in a limited liability partnership,  a few addresses are required for correspondence – an office address, a directors' correspondence address, and a home address.
Businesses that mostly operate offline - food and general merchandise stores, restaurants, etc. - list their primary location as their trading address. It's where they keep their stock, equipment, and assets. But this hardly describes what most businesses look like. An unprecedented number of companies choose not to geographically restrict themselves to one place. If you want to establish and grow your business in the UK without renting, consider working with trading address providers.
What Is a Business Trading Address Provider?
A business trading address provider offers a location for general business correspondence on a subscription basis. The service may also come with additional features like forwarding letters to an alternative address or scanning and sending them electronically. This depends on the provider and the package you purchase from them. 
Providers of trading business addresses can also offer other types of addresses. For example, a registered office address (the one required by Companies House) or a separate mailing address (to separate different types of correspondence). In any case, they help you establish a local presence in the UK without the need to physically be there. 
How Does​​ Business Trading Address Services Work?
There are many business trading address providers in London, and it's obvious that their procedures may vary. But for the purposes of this article, we'll give you a general outline of the steps involved. 
You get in touch with a specialist. 
Depending on your situation (where your business is registered, its structure, the line of business you operate in, etc.), you will be recommended a package of services that suits your needs. 
The provider will set up a UK address (in our case, in Central London) where you will receive mail in the future.
You'll then specify the forwarding address for the mail sent to your business. Depending on your preferences, you can add scanning and emailing add-ons. 
Once the set-up is completed, your company will have a new trading address on the private register.
Thus, you don't need to rent an expensive office as a permanent place of work or have full-time staff. But you will enjoy the perks of having a fancy address, such as added credibility in the eyes of clients and partners and the ability to travel without it affecting your trading activities. 
Feel free to check out our articles on how to get a virtual address for a business and change registered business address to understand more about how the different types of addresses. 
How to Choose the Right Business Trading Address Service Provider
Pay attention to these factors to find the right company among trading address providers:
Scope of services - You may have come to a provider for one thing. But what if you realise you need more? Ask them about how else they can assist your business. Often, only a company with a variety of comprehensive services can provide long-term solutions that will benefit you.
Stability and maturity - Ask for details about the company. How long have they been in the market? How much experience and how many clients do they have?
Standards and practices - Choose a vendor that complies with the best practices and quality frameworks. You don't want to find out that you registered a sketchy address or the filing was done improperly. Look at reviews to confirm nothing suspicious is going on. 
Time efficiency – Check on the website how much time the registration process will take or ask about it during the consultation. Trading addresses can be changed within a day, sometimes within an hour. So, work with professional service providers that can deliver results in a short timeframe.  
Accessibility - How long does it take for the support team to respond? How fast are issues typically resolved? Make sure the company will be available when you need it most.
Consider the Hoxton Mix Your Trusted Business Trading Address Provider
Bring your company to the next level by registering a prestigious address in the middle of London with Hoxton Mix. We are your dedicated business trading address supplier, capable of delivering top-quality services at a reasonable price. Our virtual office plans have transparent pricing and include lots of extras that you wouldn't expect from such a low-cost solution.  
We provide trading addresses as part of our virtual office package, although there are different tiers to choose from. Here is what it means. Your virtual office will have a physical address - this is where business correspondence will arrive. But you don't need to be there to handle it - that is what our workers will do. 
You can cancel at any time. But as long as you continue using our services, you can rest assured that no important mail will be lost, even if you're halfway across the world. 
Final Thoughts
Every company, from startups and SMEs to enterprises, gets a lot of mail. But what if you get such an overwhelming amount that it makes you lose track of important letters? What if you (or your employees) can't always be present to receive post? What if you want to save money and not rent an office in London? Hopefully, this article showed you that registering a trading address with a specialised provider allows you to take care of all these possibilities.
Choose your provider carefully. With the Horton Mix, you can operate a business from Shoreditch while keeping your physical address private.
FAQ
What is a business trading address provider?
A business trading address provider is a third-party company that offers you a location to conduct your own business from. For example, if you don't live and work in London, business trading address providers can help you get registered in the city. 
Is a London business trading address the right address for your company?
A London-based address has many perks for a business. It shows that you have a solid base and are not some fly-by-night operation. Even if you don't have a physical office or store, clients still like to see an address that looks credible. Also, it helps you simplify your company registration process from overseas – imagine how difficult it would be to set up a business remotely without a local address. 
What can you use your London business trading address for?
The main purpose of having a business trading address in London is to receive important mail from agencies, suppliers, customers, banking and finance, equipment leasing, and trading partners. But if you take a step back, a virtual business address in London can be used for other purposes like full-service mail handling and getting a 020 phone number.
Will I receive mail to my trading address?
Your customers, banks, and suppliers can send you correspondence to your trading address. But trade UK address providers also offer additional services to handle mail at a different location. A business mailing address (which is one of the PO box alternatives) can be easily separated from your trading address.  
Do I need to separate my business addresses?
You don't have to, but it helps in day-to-day operations. Most businesses receive a lot of junk mail, flyers, brochures, etc., which may get mixed up with important letters from Companies House and HMRC. By separating your addresses, you can organise and trace your paperwork more efficiently. 
Hand-picked related articles
Our meeting rooms are located at our Paul Street office,
and it's just a few minutes walk from Old Street tube station…
Our Address
3rd Floor, 86-90 Paul Street,London,EC2A 4NEDirections
Opening hours
Monday - Friday 9am - 18.00pm