29 March, 2023
Adapt to the Changing Workplace with Virtual Office Solutions for Gen Z
According to Fiverr's global research, most Generation Z opts for flexible working hours and freelancing.
The study found that 40% of Gen Zers surveyed said they want to own a business or freelance for their whole career. According to the data, 71% of Gen Zers say that inflation or layoffs affect how they think about freelance work, with 41% of respondents saying they see freelancing as a good way to make additional income amid inflation. The study also revealed that most Gen-Zers (73%) see freelancing as a smart option amid an uncertain economy. Among other findings, the study showed that Gen Zers prioritise upskilling, and nearly 2 in 5 respondents said the desire to learn new skills was a motivation to freelance. The Hoxton Mix's virtual office solutions are designed to meet the needs of Gen Z workers looking for flexible work arrangements and the ability to pursue their passions.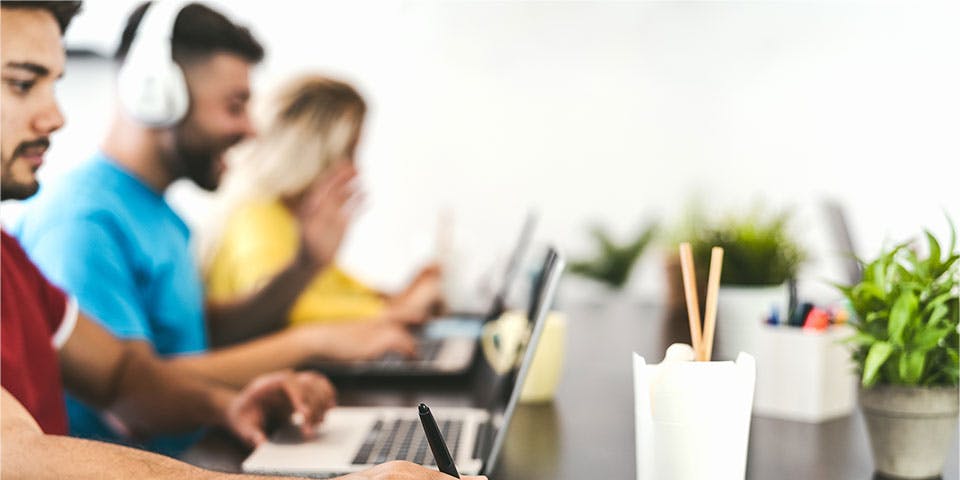 At The Hoxton Mix, we understand the needs of Gen Z workers and offer a range of virtual office solutions designed to help them succeed in the modern workplace. Our services allow workers to work from anywhere while maintaining a professional image and accessing business services. By using our virtual office solutions, Gen Z workers can benefit from the flexibility they desire while also having the option of using our physical office space and meeting rooms when needed.
In addition to offering virtual office solutions, we recognise young founders' importance and their role in driving innovation. That's why we offer various services specifically designed for startups and entrepreneurs, including company formation, registered office address, and same-day mail scanning and email forwarding.
As the workplace continues to evolve, businesses need to adapt to the changing needs of workers. At The Hoxton Mix, we're committed to helping Gen Z workers succeed in the modern workplace. Get a 10% discount on all our virtual office solutions with code 'GenZ'.
Curious to learn more about the work preferences of Generation Z? Check out the full report from Fiverr's global study of Gen Zers. The full report is available here: https://www.fiverr.com/news/gen-z-research
FAQ
What is Generation Z?
Generation Z, or Gen Z, refers to the demographic cohort born between the mid-1990s and the early 2010s. They are the youngest generation to enter the workforce and are known for their digital fluency and preference for flexible work arrangements.
What is gig-based work?
Gig-based work, also known as freelancing or independent contracting, refers to short-term or project-based work arrangements. Gig workers are typically self-employed and work on a flexible schedule, often using online platforms to find and complete work assignments.
What is Fiverr?
Fiverr is an online marketplace that connects businesses and freelancers for various digital services, including graphic design, writing, programming, and marketing. Freelancers on Fiverr offer their services at various price points, and businesses can hire them for short-term or project-based work.
Hand-picked related articles
Our meeting rooms are located at our Paul Street office,
and it's just a few minutes walk from Old Street tube station…
Our Address
3rd Floor, 86-90 Paul Street,London,EC2A 4NEDirections
Opening hours
Monday - Friday 9am - 18.00pm