23 December, 2022
Virtual Mailbox in the UK: How Does It Work, Benefits and Reasons to Use
Are you struggling to keep track of your physical mail? Perhaps your business doesn't have a permanent address, or the piles of mail cause incredible inconvenience to you or your team. Maybe you're running your business from home or travelling regularly for work. In any case, dealing with incoming post properly can be tricky for many reasons.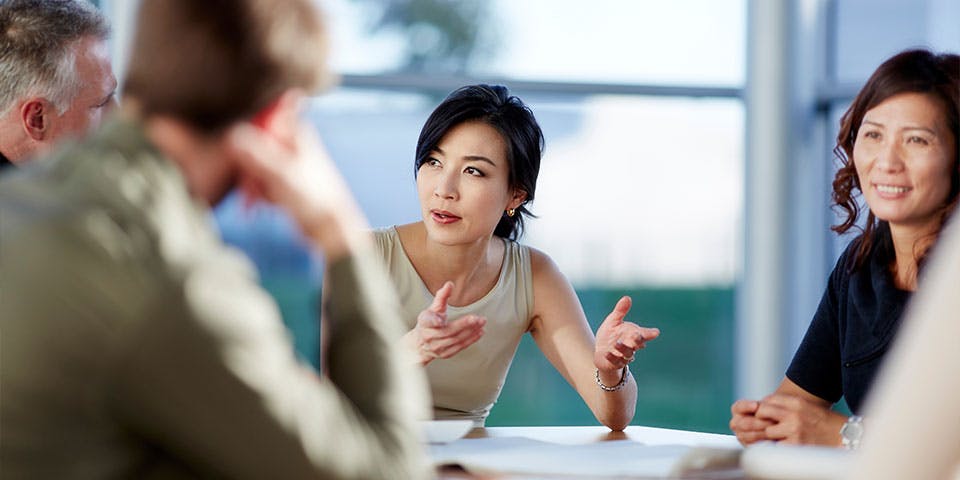 PO boxes can cost a fortune and are only a solution for some things. For instance, you may need to be in the position or have the time to collect your post from elsewhere. But worry not — this is exactly where the virtual mailbox and UK mail forwarding services by Hoxton Mix step in. 
A virtual mailbox is part of the complete line-up of Hoxton Mix services and one of the most popular options among our clients. It can alleviate the stress of mail handling for small to medium-sized companies working remotely or within a more traditional office setup. For those who haven't had a virtual mailbox before, this article will explain what it is and how it benefits your business. 
Just so you know, a mailbox can be complemented by a full suite of professional mailroom, telephone answering, and meeting room add-ons. Just create the exact virtual office package with Hoxton Mix that'll work best for you. Now, let's cover the basics.
What is a Virtual Mailbox in the UK?
Before we answer the questions "how do virtual mailboxes work?" and "how to rent a virtual mailbox?", let's clarify the definition.
A virtual business mailbox in the UK is a service that receives physical mail and packages on your behalf. Your mail and packages are delivered to real street addresses provided by the virtual mailbox company.
What happens to your mail next is up to you, but there are three main options depending on which type of virtual mailbox solution you'd prefer:
1. Virtual Office Collect is the most basic package, starting from just £12.50 per month. We receive, log, and safely store your incoming post for you, then email you on the same day to let you know there's new mail to pick up. You can swing by and collect it whenever is most convenient for you.
As with all our virtual mailbox services, there are no hidden handling charges or sneaky additional fees — your flat monthly rate is all you pay, regardless of how many letters you receive.
2. Virtual Office Forward is our next tier up in virtual mailbox terms: rather than having to come and collect your letters from us yourself, we forward them to you at your private address elsewhere. Again, it's the same-day service — your post is sent out to you as soon as it lands with us — and we'll always contact you by email to let you know it's on the way.
This is an upgrade that most of our clients tend to opt for; a virtual office with mail forwarding is incredibly convenient and cost-effective, starting from under £21 per month (with no additional charges for any onward postage, of course). If collecting all your mail under your own steam would require more than a couple of monthly trips, our forwarding service will save you considerable time, effort, and money from day one.
3. Virtual Office Scan is our more cutting-edge and eco-friendly virtual mailbox system, adding a full digitisation service to the core options outlined above. After receiving and logging an incoming post for you, we'll create high-resolution scans of your important documents and convert them to PDF format with full-text search functionality. These digital versions of your mail are then emailed securely to you within hours of arriving at Hoxton Mix HQ.
This scanning system gives you direct access to your incoming mail with almost no delay and instantly puts a fully searchable archive of everything you receive right at your fingertips. Secure on-site shredding (we're fully certified with the ICO under the Data Protection Act 1998) and remote recycling of hard copies is offered as part of a lean, clean, highly sustainable service that starts from under £30 a month.
How Does a Virtual Mailbox Work?
A virtual mailbox works just like a normal one, except the post you receive is sent to a virtual business mailing address. Your physical mail is sent to our address, and then we upload it to cloud storage that you can access from anywhere. 
In this case, it's the same prime Shoreditch mailbox address that you'll be using for all your company and client dealings as part of our core virtual office service. Letters sent to your London business address are received by us at our head offices and handled on your behalf. Thus, you separate your business address from your home address.
To clarify, we also offer a personal virtual mailbox in the UK. But the truth is that business mailing addresses are not that different from personal ones. The description of our service for businesses will apply to a virtual mailbox for expats as well.
Key benefits of a virtual mailbox for business
In no particular order, our top perks of using a Hoxton Mix virtual mailing address are:
Convenience and Flexibility
You can decide which mail-handling solution would work best for you and your business setup and pick your package accordingly. You can pay for the service on a rolling monthly basis, and you're free to switch options or quit at any time — no cancellation charges whatsoever.
Increased Privacy
Don't feel it's appropriate to use your home address for client contacts when running a business remotely? Are you concerned about any security implications of having your physical address logged on the public record as your company HQ? A virtual office service from The Hoxton Mix solves both issues in one go: your business will be company formation in the UK under a premium London business address for clients and official Companies House purposes.
Professional Image
If you're a small business, receiving your post from customers to a home address can appear unprofessional. Of course, there's nothing more important than appearing professional when you're just starting a business. You need to be taken seriously, and this is unlikely to happen if clients think you're working out of your family basement.
Having a virtual mailbox will give the right impression – you're a real business which is set up, ready to go and no-nonsense. Even on a subconscious level, this is important! 
Save Time, Money, and Effort
Whichever of our virtual mailbox services you opt for, outsourcing your post handling is an incredibly efficient way. Higher-tier options like forwarding, scanning, and digitisation mean you won't even have to think about your incoming mail — it just shows up quickly, securely and reliably, and you always know when it's on the way.
Enhanced Security and Reliability
Because your mailbox has a virtual address and resolves to our physical office spaces in Shoreditch, you can rest assured that our professional team is on-site throughout the working day. This means your important letters and deliveries will always be received and secured promptly, with no risk of them being left unattended or returned to the sender because you weren't available to take delivery yourself.
Trust from Customers
Many people are wary of websites that promise the world yet only appear to be online. Ask yourself, would you buy from a website that offered no fixed address or simply a PO box number? Neither will your clients.
If you're selling something with a real address, your customer is likely to feel safer knowing they know how to contact you. With a virtual mailbox, your customers can write to you or send payments to you, which don't have to only be over the internet. This is still important to many people.
Constancy and Consistency
If you're regularly on the move, it doesn't matter, as your business can continue to receive a post to one place. When your home or business address changes regularly, updating clients or customers who need to know isn't very reassuring. With a virtual mailbox, you can keep your address in one place forever, making the process as simple as possible. 
If you want to relocate your company to a new HQ, using a UK virtual mailbox makes it much easier. You won't have to worry about updating all your contact details for clients, print and web advertising, letterheads and business cards — your virtual office address always stays the same, regardless of where you're based.
Quick and Easy to Set Up
If you're trying to find a solution while setting up your business quickly, you may find that the paperwork for setting up a PO box is a huge pain. However, when setting up a virtual mailbox, you'll be able to go through a ten-minute sign-up process easily online and choose the package which is right for you. 
You'll then be guaranteed a premium postcode in London, no handling costs, and email alerts whenever you receive something in the post. 
Become a Digital Nomad and Adopt Other Virtual Office Services
If you find that your virtual mailbox is saving you time, money and effort, why not look into other ways to streamline your business? 
One of the benefits of hiring a virtual assistant is that your virtual mailbox can be looked after, and they will be able to take care of many of your needs, from emailing to scheduling. The virtual mailbox is a useful addition to a virtual office space. By outsourcing, you'll be able to increase efficiency drastically.
How to Create a Virtual Mailbox?
If you want to know how to rent a virtual mailbox, we can assure you that with Hoxton Mix, it's actually a pretty simple matter. 
Go through our service plans and pick the type of virtual mailbox for business that will suit your arrangement the most. Customise the plan with add-ons if needed, and pay with the available payment methods. That's it. 
We'll provide you with a street address, and you won't have to worry about revealing your real home address or waste time handling mail yourself. 
Let Us Help Set Up Your Virtual Mailbox and Get Started Today
If you've decided that a virtual mailbox is the best way for you to streamline your working process and make your business appear professional, we can help. When signing up, you can be sure to receive the best treatment. However, if you're not satisfied, you're also entitled to safe cancellation at any time. 
Virtual mailboxes are remarkably cheap and easy to set up with Hoxton Mix, particularly as part of our comprehensive virtual office service plan — you can have all your incoming post handled and sorted by us for as little as £15 per month (+VAT).
It's also straightforward to add other services and features to your plan, making the process of receiving mail remotely even more convenient. Many of our clients also opt to use a virtual assistant to handle basic admin tasks like email replies, scanning and forwarding, and various scheduling tasks.
Visit our virtual office in London to learn more about the Hoxton Mix's benefits.
FAQ
How do I receive mail from a virtual mailbox?
The post office will send your mail to our permanent address, and depending on your plan, we'll collect, forward, or scan it. 
Are virtual mailboxes safe?
Yes, you can get a virtual mailbox knowing that we follow a robust security protocol. Your data will not fall into the wrong hands.
Is a virtual mailbox the same as a virtual address?
Some providers separate a virtual mailbox for small business and office-related plans. Some services offer mail opening and scanning under the same umbrella as a virtual office.
Hand-picked related articles
Our meeting rooms are located at our Paul Street office,
and it's just a few minutes walk from Old Street tube station…
Our Address
3rd Floor, 86-90 Paul Street,London,EC2A 4NEDirections
Opening hours
Monday - Friday 9am - 18.00pm