17 May, 2021
35 Working from Home Productivity Statistics
Over the past year of COVID-related lockdowns and social distancing regulations, huge numbers of businesses have seen some or all staff needing to log in remotely. As you'd expect, the subsequent glut of work from home productivity studies across a vast range of sectors has yielded some highly enlightening results.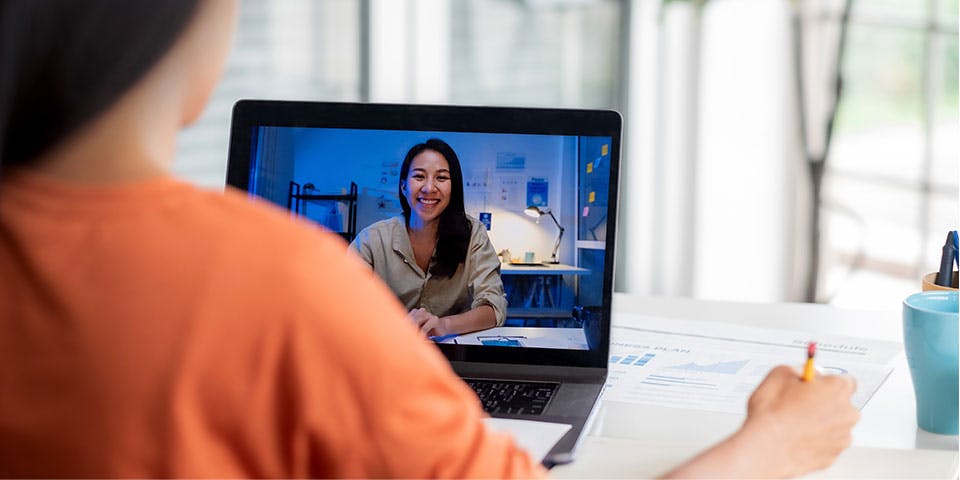 Within thousands of small-to-medium enterprises (SMEs), this extremely challenging time has also functioned as a valuable experiment in the feasibility of employee home-working - an enforced proof-of-concept, in a sense. For many, the results are now raising various interesting and urgent questions about what the office of the future might look like.
Now that we finally look to be approaching a long-awaited return to 'normal' work regulations, a key issue for companies of all sizes will be evaluating the best way forward in terms of how and where staff are based. In particular, plenty of business owners will be keen to assess whether their ongoing commitment to expensive physical office space is still a worthwhile investment, or if a gradual transition to flexible virtual office solutions might make better long-term financial sense.
The answer, of course, will vary greatly from company to company - but whichever boat you find yourself in going forward, the following 35 working from home productivity statistics make for interesting reading.
Remote working can boost productivity - if it's done right
Hundreds of academic, media, and business analysis outlets have performed updated work from home productivity studies over the past 12 months. The likes of Forbes, Microsoft, the UK Office for National Statistics (ONS), YouGov, and the Chartered Institute of Personnel and Development (CIPD) have all added their own findings and insights to the growing debate, with certain key trends appearing fairly well established at this point.
For the most part, results tend to suggest that working from home can indeed improve overall productivity rates for many employees - but certain conditions need to be in place for the virtual office model to provide optimal benefits.
UK financial comparison site Finder calculated that over 60% of the British adult workforce were logging on from home during peak lockdown. Of these, almost half expressed an intention to continue doing so on a permanent or partial basis after the enforced period was over.
In specific productivity terms, the same study group revealed that:
65% claimed they felt significantly more productive at home than in a traditional office.
75% attributed this to experiencing fewer distractions at home.
83% agreed that commuting to an office didn't make them any more productive.
Two-thirds of employers were reporting better rates of productivity among staff based away from the office.
The average UK daily commute now totals 59 minutes, meaning that home workers save around five hours per week that would normally be lost in transit.
A similar survey by academics at Cardiff University and the University of Southampton unearthed similar sentiments - but this time, their study group of 6,000+ workers went even further:
88% of staff working from home in lockdown wished to continue doing so in future.
47% wanted to work from home exclusively, or a majority of the time.
29% reported an increase in productivity, while 41% said that productivity wasn't affected either way.
Interestingly, those who reported the biggest productivity boosts were doing all or most of their work from home, while the minority claiming reduced productivity were typically only working from home sometimes or occasionally.
Of those experiencing lower rates of productivity, 30% said this was because they were being given less to do. A similar proportion noted that duty of care for children or other family members was largely responsible for any dip in workrate during lockdown.
Overall, survey data leaned heavily towards the idea that ongoing remote work is more likely to boost, rather than hinder, general efficiency rates in future.
Further, an official UK ONS study found that, in 2020:
Staff working from home to any degree put in more hours per average week (32.3) than those who never worked from home (27.7).
- Across all full-time roles, homeworkers consistently logged more hours than non-homeworkers.
In terms of the pattern of working days, a shift was observed between the start of the first lockdown, and results taken later in the year.
- At both study points, remote workers were more likely to put in longer but more flexible daily shifts, with greater variation in start/finish times and more frequent breaks.
- This flexible approach to daily patterns increased overall as lockdown went on, but still remained lower than in previous pre-pandemic studies (2015).
- Throughout, homeworkers were more likely to do some amount of work in the evenings than those who commuted to their jobs.
Rates of absenteeism due to sickness claims were significantly lower among home-based staff (0.9%) than those who always travelled to work (2.2%).
- Across a full year, this works out to just 2.0 days lost per home worker, vs. 4.3 days on average for those who never work from home.
However, as noted earlier, these findings aren't without their caveats. Chief among these are the need for remote staff to have an appropriate work space set up - ideally either a reasonably well-equipped home-based virtual office, or access to a suitable hot desk/coworking space.
Moreover, it's clearly very important to support home-working employees with the same kinds of tools and technologies they'd expect to use in a traditional office. Statistics to back this up were referenced by Workplace Insight magazine, in an article reiterating claims that around half of UK workers feel more productive at home:
70% would like to work from home more often in future, with 45% keen to see a more agile working arrangement in place.
53% said that they had more time to work when not commuting.
A quarter of respondents who felt less productive at home blamed a lack of suitable technology.
- Fewer than one in three felt they had sufficient access to all the necessary equipment and accessories to be optimally productive.
- 46% expressed a desire for increased tech support from their employer.
- Mobile phones, dual monitors, headphones and audio/video devices were by far the most important tools for productivity that home-based staff said they would struggle without access to.
- While 45% attributed increased productivity to the removal of colleague distractions (phone calls and general chatter), a similar number noted that having the right tech tools to speak directly with colleagues when needed remained vital to productive working from home.
While it does indeed seem that there is a convincing business case for working from home to be made as we emerge from a difficult year in lockdown, it's clear that any move towards a more flexible approach to remote staffing will need to be handled carefully - check out our top tips here.
If you'd like to chat with a member of the Hoxton Mix team about our range of powerful and virtual office solutions - including industry-leading virtual mailroom and virtual phone system services from as little as £15 per month, with free anytime cancellation - then don't hesitate to drop us a line.
Hand-picked related articles
Our meeting rooms are located at our Paul Street office,
and it's just a few minutes walk from Old Street tube station…
Our Address
3rd Floor, 86-90 Paul Street,London,EC2A 4NEDirections
Opening hours
Monday - Friday 9am - 18.00pm