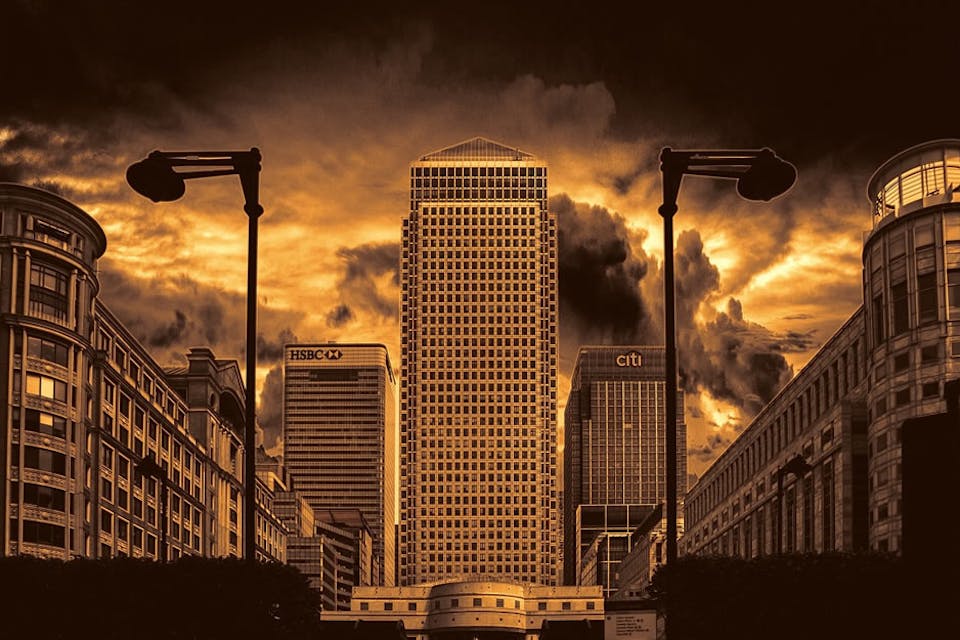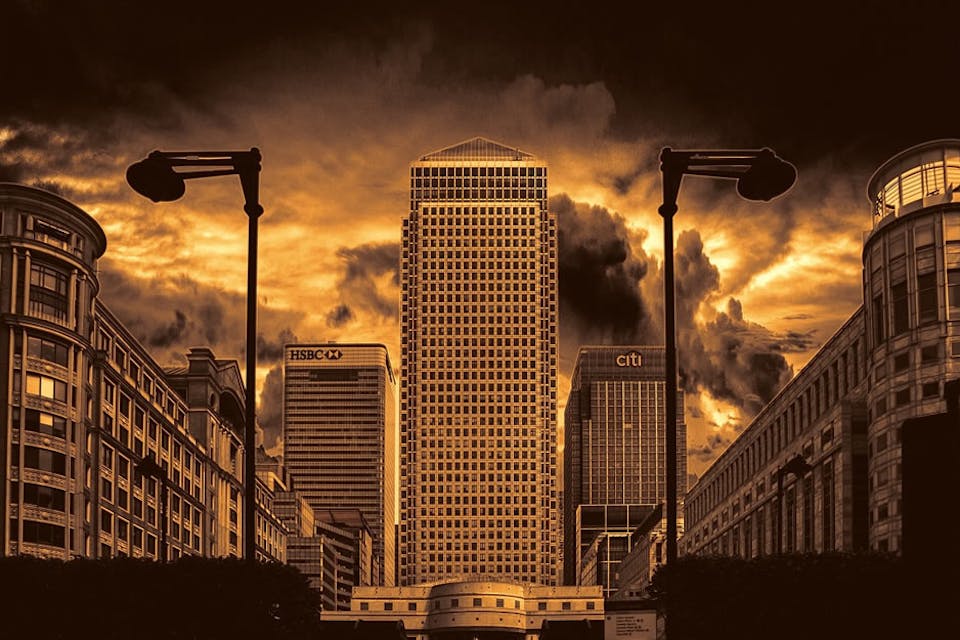 Find Out What is a Virtual Office and Why You Should Use It
As our society changes, the way we do business changes, as well. Gone are the days of high overhead and a regular nine to five job in an office.
So, the business landscape is transforming quickly, and there are flexible solutions to help start-ups and small businesses run at a low cost. Your business stands to benefit a lot from the virtual offices business model.
Operating a startup or a growing business can be way easier when using a virtual office service since it removes the administrative and image challenges that small businesses face. You can leverage virtual offices operator resources to scale up and win customers' confidence. 
Getting a virtual business office is the right step forward that your company needs to outwit the competition. Reduced overheads, added flexibility, and zero commute time are just some of the key features of a virtual workspace. From mompreneurs to dynamic start-ups, everyone is turning to the virtual office to cut costs.
This article teaches you what a virtual office is, and how such a space can make your life easier as a business owner, increase your privacy, raise your credibility and save you money. We'll outline why we believe a virtual office address could offer a highly practical solution for all manner of small-to-midsize businesses, independent startups, and even overseas companies.
What is a virtual office?
So what is a virtual office, and how do virtual offices work? Simply put, it's a service that allows businesses to operate remotely. Whether they use contractors and freelancers, or employ people worldwide, this desk-free concept allows for seamless collaboration between people who don't need to be physically present. Without bricks and mortar, you can scale quickly as your business grows. It's cost-effective and flexible, making it just as popular with startups and more established firms as it is with freelance consultants.
Imagine renting a 'regular' office. Your office would have an address for your post to be sent to and for your business to be legally registered to, meeting rooms, a telephone number, a receptionist to answer your calls and space for you to work.
A virtual office has:
An address for your post
An address for your legal affairs (e.g. company registration)
Meeting rooms for you to rent by the hour
A telephone line
Mail and voicemail services
A receptionist to answer your calls
As you're not renting any physical space a virtual office can be much cheaper than a regular office. For example, we charge £15 per month for a basic virtual office plan, but if you were to rent just one desk in our central London location, it would cost you £400 per month.
As all the normal office services are there, but you are not renting any space, the office is called a 'virtual' office – as it's not really there.
Now that you know what a virtual office is, we'll go through why people buy them and what values a virtual office can bring to you and your business.
Postal Reliability – How does a virtual office make life easier for you as a business owner?
Doing admin is a necessary, but boring and time-consuming task for every business owner. Using a virtual office reduces the amount of admin you will have to do over your business's lifetime.
Imagine you used the address of where you live to handle all your business correspondents. If you were to move home you would have to update everyone you do business with about your new address. By renting a virtual office, no matter where your home moves, your business address stays fixed.
With people in London moving regularly, this peace of mind is the most popular reason for using a virtual office. We have more information on virtual office rental here.
It is also possible to rent an 020 telephone number from most virtual offices. At the Hoxton Mix one can be purchased for £6.99 per month. When dialed this number can be forwarded straight to your mobile or be answered by one of our receptionists. This means you don't have to worry about your telephone calls or the post you receive. Peace of mind!
Central London Address – How does a virtual office raise your business's credibility?
Your company's image has a significant role to play in the success of your business. It's, therefore, important to mind how potential customers perceive your business. And if you're a new business wanting to be taken seriously, a virtual office location can help you make the right impression.
So, the third and fourth most popular reasons when looking for virtual office space for rent are about increasing credibility. In pretty much every business you need to sell a service or a product and your appearance as a business can play a big role in helping people convert into paying customers.
If you use your home to register your business, when people Google your business' name or look up the address you use on your website or business cards, they will see a residential address. Depending on where you live, this might not give off the high quality impression that you're hoping to convey.
By using a virtual office you are able to present a quality office address for your business. The Hoxton Mix's virtual office address is in the prestigious area of Old Street / Hoxton / Liverpool Street and our office building is of a very good standard. This means that people that rent a virtual address from us are able to present this address to their potential clients.
This is a photograph of the front of our offices (a bit more professional looking than a home!):
Most virtual offices also allow you to rent meeting rooms. These can be used when entertaining clients at your business' address.
Having a sales meeting in a well presented meeting room in a smart office building might give your client the confidence they need to agree to the deal you're proposing.
These are photographs of one of our meeting rooms:
How does a virtual office save you money?
As a virtual office comes with no desk space you are able to save a lot of money in comparison to renting a traditional office.
In Central London physical space is at a premium, so by choosing a virtual office you are able to save the bulk of the costs while keeping many of the values.
For example, if you were to rent just a desk at the WeWork Old Street location, you would have to spend £400 per month. Our plans range from £15 to £45 per month, meaning you save hundreds of pounds every month and thousands every year.
Furthermore, with virtual offices, you don't have to spend money on office equipment or purchase anything upfront. High overhead costs can easily cripple your business leaving you with little money for general upkeep and wages.
A virtual office helps you spend less on setting up your business. This will give you emergency money to help your business stay afloat in the event something unexpected happens.
What reasons make more people switch to virtual offices
Access to Critical Business Facilities
When starting a new company, you will need some facilities such as a boardroom, which are quite expensive to set up.
When using a virtual office, you're able to access all these facilities on the pay-as-you-use arrangement. This arrangement will save you a lot of money and still improve your image.
Apart from facilities, you can also access important services. For example, if your business needs a one-time, big quantity of copies you can use the virtual office machine at a fee.
Many virtual office operators have the facilities and machines needed to run a fully fledged office.
Easier Multitasking
When you're working in a physical office, there are a few limitations on what you're able to do at once. Most virtual offices are equipped with the technology that you'll need to multitask easily.
Virtual offices offer an opportunity to streamline administration and customer service tasks, giving you time to focus on the core functions of your business.
The virtual office assists businesses to perform many tasks simultaneously. This is because most virtual office operators provide services such as opening mail and answering telephone calls.
Their employees answer your phone calls in a professional manner, forward calls to you and take messages when you're not available. Therefore, you don't have to hire full-time staff to handle such routine tasks.
Having access to reception courtesies not only helps you multitask but also boosts your corporate image.
You now don't have to worry about missing potential customer calls because you're assured someone will take a message for you.
Advanced Productivity
Everyone has had a job that has felt more like high school than an actual job. When your employees are able to work from home they're more likely to be twice as productive because they're happier.
This also stops employees from starting unnecessary drama with other workers and even management that they don't particularly like. Not only will you see your workers being more productive, but your turnover rate will decrease dramatically as well. 
It is a win-win situation where everybody ends up happy, which only increases performance.
Ease of Expansion
With proper management, your business will start experiencing growth and development. What do you plan to do when the time for expansion comes knocking?
If you're operating from a traditional office, the expansion will mean construction of new infrastructures and this requires more money and space.
However, if you're operating from a virtual office, expansion can be done at fairly lower costs.
You may have to employ a few more staff if necessary and boost your online presence to reach more customers. This expansion will cost you even less if your business is efficiently integrated with technology.
Increased Flexibility
You don't require much to set up a virtual office and this makes it a very flexible option when it comes to changing location.
This is why you don't need a long-term lease agreement when renting a virtual office. This means when your business is facing financial challenges, you can easily cancel your lease agreement until you recover.
Most virtual office operators have flexible contract terms. This gives the freedom to add or remove a service. You can request for a change of terms to fit your needs.
Great Way to Test Run Your Business
A virtual office gives you an opportunity to test the water in a prudent way. Starting a business requires capital and takes time before you start getting a return on the money you invested.
Are you willing to take the risk of signing a long-term lease agreement without knowing if your business will thrive or not? To reduce this risk, start with a virtual office.
With a virtual office, you can channel your capital to fund income-generating activities instead of purchasing liabilities such as office equipment.
This means you will have more money to spend on functions such as marketing, which will boost your business presence in the new market.
Larger Talent Pool
Another drawback to having a physical office is that it restricts the level of talent you have access to. This is because you will more than likely have to settle for talent that lives in proximity to your office.
With a virtual office, however, you are no longer limited by such constraints. You can sample and hire the best talent regardless of their physical location. This gives you a more diverse talent pool to allow you to choose the best fits for your business.
Having a permanent office for all these employees won't make sense, but a common address, location for board and client meetings is important. They are also companies where all their employees work from home but they still need some administrative support from virtual office operators.
Flexible Office Hours
One of the biggest drawbacks of traditional physical offices is that they tie you down. Leaving the premises often means dropping work. Virtual office services, however, allow you to work at any location as long as you have the necessary devices with you.
For startups, this is especially important since you are always on the move looking for business opportunities. A virtual office ensures that you do not stop working regardless of the situation.
With the gig economy on the rise, fewer and fewer people are working a standard 9 to 5. Most of us work late into the night, and oftentimes freelancers are picking up their side hustle after they get home from a day job.
If you're the kind of person who likes to get up and get a jump on the day, try to find one that opens before 8. If you don't pick up your freelance work until after 5, a twenty-four-hour or extended hours option may be best for you.
Work-Life Balance
Having a virtual office means you can free up your time to get your business running the way it needs to be. It also means it frees up more time for the other things in life that matter.
Maybe you have a new baby or elderly parent that needs care. By leaving the smaller, time-consuming jobs to the virtual office, you have more time for what matters.
In addition, the commute is often a big deal for so many people. You left your last job to find more balance and not spend so much time just sitting and stressing in traffic. You don't have to pay for gas, subway passes or fight traffic every day.
Free yourself from the ties and heels world of corporate dress. Stop stressing in traffic and stop losing business trying to keep on top of phone calls, orders, and staffing.
Final Thoughts
Now that you know what a virtual office is and why people choose to use them you can make an informed decision for yourself. Maintaining a virtual office address is a smart choice for a number of reasons. It protects your privacy, provides a professional face for your business, and gets you into more elite circles. It's a great way to offer more options to your clients and boost your reputation at the same time. 
Hoxton Mix is a premier virtual services provider in London. We work with both startups and large businesses to set them up with office services without the typical monumental costs.
Regardless of whether you're choosing our most basic plan or opting to include a range of higher-tier services as handy extras, setting up a virtual office with Hoxton Mix is a remarkably quick, simple and affordable process. In fact, registration can take as little as 10 minutes, and we aim to be the cheapest virtual office address with plans from just 41p per day.
Our services have been designed specifically to offer fast and affordable setup, with free anytime cancellation – core values we feel are more important than ever to uphold right now.
All our monthly packages include a free Companies House official registration address. This ensures you'll have full legal business address status in the UK, as well as a reliable point of contact for all vital correspondence from HMRC.