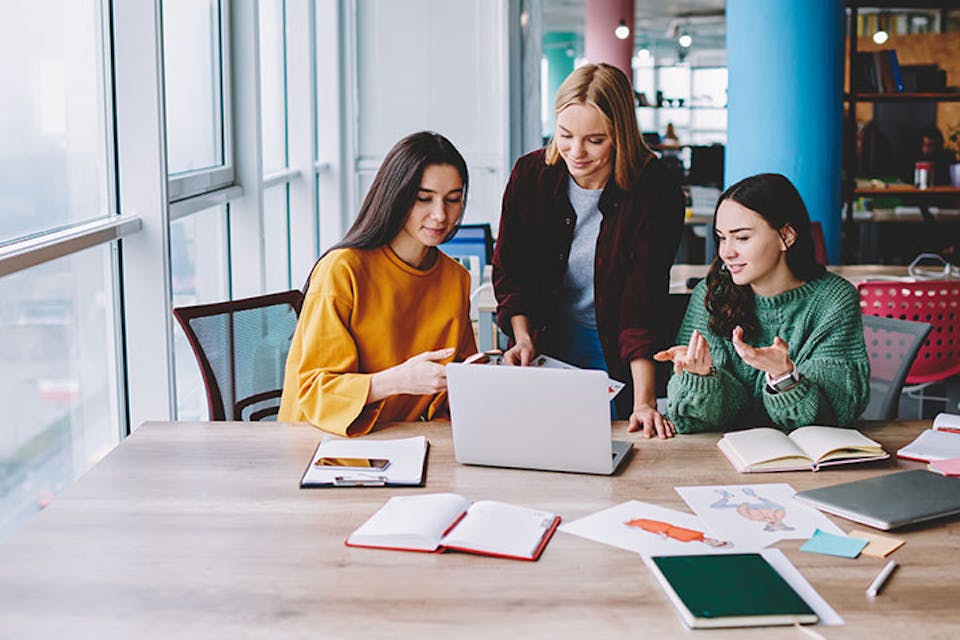 How to Start Your Own Business with No Money
There are many reasons why people might be hesitant about starting their own business, even when it's a long-held personal dream to do so.
Many would-be business owners assume there must be an off-putting amount of red tape involved - they may not feel they understand the legal requirements well enough, or want additional help with company formation, documents and admin processes.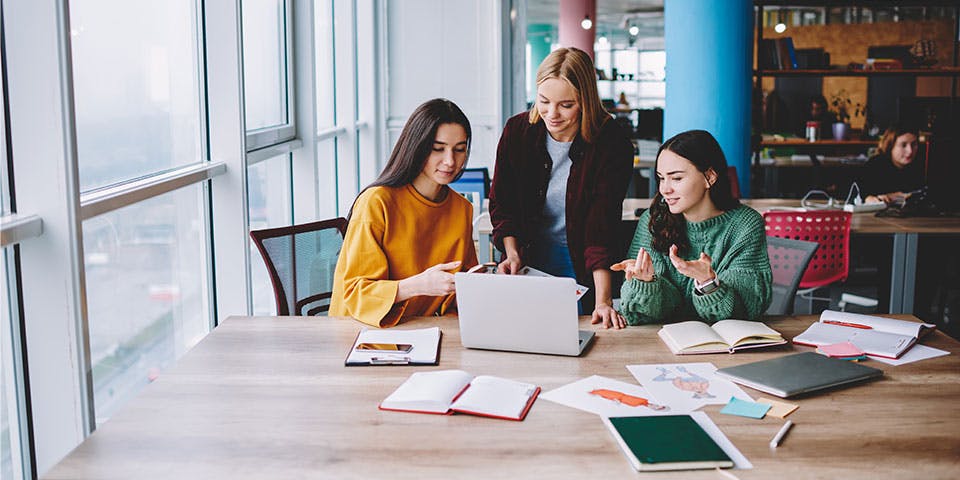 Another of the most common reasons for holding back on starting a new business is not thinking you can afford it. Not having enough startup cash to fund an expensive new venture is certainly a valid concern - but unless you need to invest heavily in very specific tools or training, it's perfectly possible to launch and succeed in various types of business on a shoestring budget.
In this blog, we'll outline a few ideas on how to start a UK business with no money.
What types of UK business can you start with a tiny budget?
Naturally, the business landscape will always be tougher to navigate early on if you don't have much of a cash buffer available. However, these models do have the potential to start generating money fairly quickly, with relatively little heavy investment needed up front.
In fact, many people initially choose to start out companies based on the following models as a side earner while working elsewhere, be it full-time or part-time. If you've got that option, then the risks of giving it a go are even lower during the early stages.
Working from home businesses
Eliminating the steep cost of physical office rental is one of the best ways to reduce overheads and lower risk when entering into a new market or venture.
There are downsides to working from home, of course. Clients often prefer to contact companies via a more professional-looking business address, and you may have reservations about mail handling or privacy concerns.
Making use of a cheap and flexible virtual office solution is a great way to address all of these issues in one go, and lets you avoid getting tied into any costly long-term arrangements with landlords.
Typical examples of low-cost business startups that can be run well from your own home include:
Home (or mobile) beauty/wellbeing services; Online or in-person tutoring
Provided you're already well-trained in the practice you want to start booking clients for, there are various sorts of personal health or clinical services you can run on a home visit basis. Cutting hair, giving manicures or massages, and helping the client develop a practice or education skill (such as yoga, fitness training, or a learning foreign language/musical instrument) are all popular examples.
In either case, the buyer can come to you, or you can go to them. The latter is often cheaper at first than needing to set up a professional workspace in your own house, but this will depend to an extent on your location and how far you're likely to have to travel.
eCommerce and trade-based businesses (e.g. eBay selling); Making and crafting (e.g. Esty store)
The smart move here is always to start out by making profitable use of things you already have (or can pick up very cheaply/free). Build your inventory slowly, buying in extra items only when you've already started making sales, and be careful to avoid the common pitfalls of investing in too much stock that you might struggle to move on quickly.
If you're making goods for sale, do plenty of research into what people are buying - try to focus on product categories that don't necessarily need to be sold at high prices to make your time investment worthwhile.
Outdoor work - gardening, dog walking, car valeting, etc.
You can further reduce the cost of setting up a home business by choosing to focus on roles that are performed outside of your home, meaning you won't need any sort of physical office space.
Again, some of these outdoor business models are relatively specialised, requiring solid experience and/or qualifications, as well as a suitable toolkit already available. Others are much easier to get into, and allow you to start out with very little provided you have a practical way to travel to the job location.
Cleaning or DIY services
Cleaning businesses are a very popular startup model, because they initially require just a few basic supplies which don't tend to be overly expensive. While there is certainly expertise involved in knowing how to do a great job, people typically hire cleaning services as a time-saver, rather than because it demands any particularly unique skill set.
DIY is a little more experience-dependent, and you're likely to need to have done a good number of jobs for friends and family first to build up something of a portfolio. Either way, offering private residential services to people in your local area is usually a much easier way to get things going early on than trying to pitch to commercial enterprises.
Starting a business with no money: 6 ways to help it work
As we've seen, there are numerous sorts of business you can launch without needing heavy outside investment, private capital reserves or a big startup loan to get going.
Any new business venture will bring its own unique challenges, risks and requirements when starting out with no money - but there's always a degree of risk involved in entering into a new market, regardless of your financial background on day one. The key to finding startup success on a small budget is to minimise those early risks.
Finding smart workarounds to help you strictly limit any initial outgoings is one of the best ways to do this. Here are our top six tips for protecting yourself while keeping your business startup as cheap as possible from the outset:
1. Start small
Don't be in a rush to take on more clients or inventory than you can handle, or that would require significant investment in your company infrastructure. Make use of existing connections - working for friends, family or former colleagues and clients in the first instance is a great way to find your feet.
Always be sure to make full use of any skills, training, items or equipment already at your disposal before looking to invest in any new ones. Work remotely (ideally from home), renting affordable meeting rooms or coworking spaces on an hourly basis when necessary.
2. Make use of existing free or cheap digital services
Many online platforms offer you a way to run and advertise a web store or client service just like it was a physical shop front, but with very few of the associated expenses. Other cost-effective digital products can help you manage your emails, finance and admin processes. Cheap virtual office suites, virtual business addresses and mail forwarding services can make running a business from home very easy.
3. Test your business model as a side income at first
If you're already working part-time or full-time, we know you're likely to be busy. Nevertheless, as tricky and tiring as it may seem, this is in fact an ideal chance to find out whether or not your idea works. If you've been considering launching your own startup for a while, but you're putting it off because you're already working elsewhere, then you're actually missing a perfect opportunity to road-test your idea without gambling on it as your sole source of income.
4. Have a clear brief in mind
This involves some significant research and insight into your chosen market - you need to know exactly what you're offering, who your customers will be, why people will want your service, and how it differs from (or ideally improves on) what's already out there. Also be clear with yourself on why you want to do this, how your personality will fit with what you're planning, and what your capacity will be to begin with - in particular, think about how you might respond if and when things do, or don't, start to grow.
5. Always look for ways to reduce overheads
Can you supply, make or do something yourself, rather than having to outsource it? In the early stages, you'll want to be doing this as much as possible to lower business expenses. If there's something you simply can't provide under your own steam, look for ways to turn any fixed costs into more variable ones. Explore bid-based goods and services online, rather than always buying off the shelf, and tap into digital freelance markets to have more control over the cost of outsourced products, services and suppliers.
6. Put yourself out there
Customers these days expect more than ever before - and that's true of both multinational conglomerates and independent startups alike. In particular, today's buyers like to feel closer to the businesses and services they make use of. This is largely why we've seen such a rapid rise in the use of social media - and 'storytelling' marketing models in particular - at all levels of business in recent years.
Happily, the plethora of free web tools and digital platforms at your disposal means you're just as well-placed to tell your own business story as a giant corporation is. Be sure to make good use of them: put a friendly and engaging human face on your startup business, and build your own unique branding, tone and contacts network through smart use of social media and blogging.