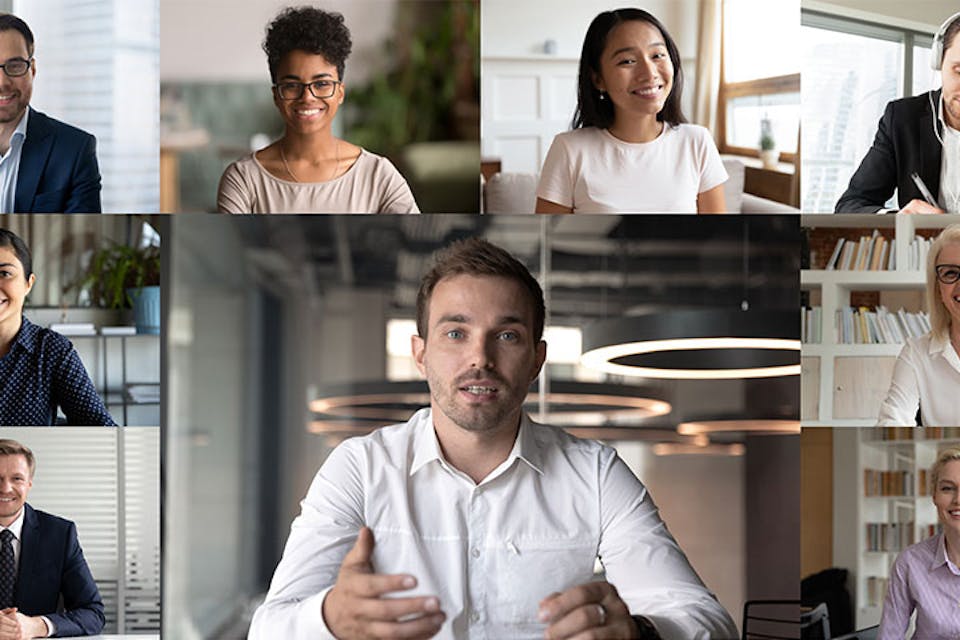 How to Make Virtual Working a Success
Thanks to the ongoing impact of coronavirus, virtual working - logging in remotely, often from our own homes, to engage directly with a wider staff team - has become a daily reality for many of us.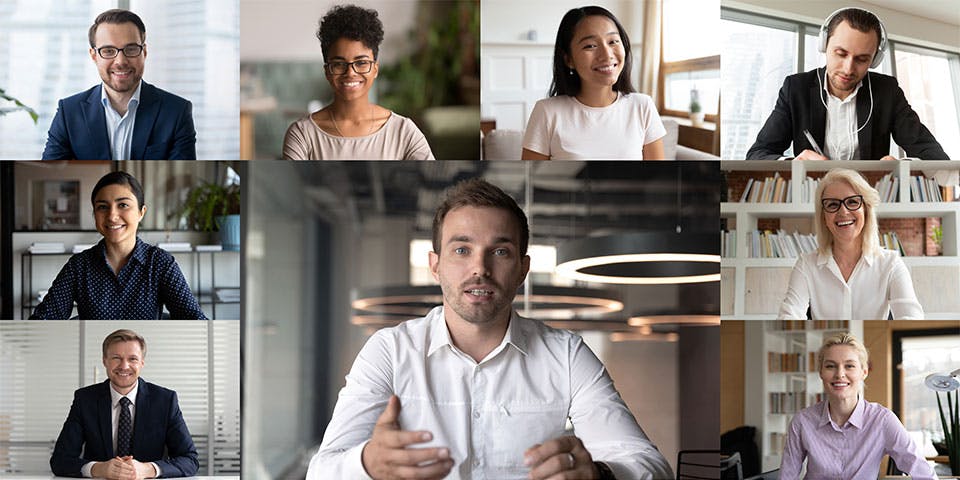 At the time of writing, huge numbers of employees across dozens of sectors are still working primarily from home. Many have yet to hear when, or indeed if, they can expect to transition back from virtual workspaces to a more traditional bricks-and-mortar one.
Moreover, having experienced this extended break from commuting over the past 12 months or so, a significant proportion are now conflicted about the overall value of traditional office environments. For others, a return to the previous 'normal' can't come soon enough.
Wherever you stand on the issue, we've all learnt some important lessons about remote working over the course of the pandemic. Whether we're trying to manage a team of remote workers or simply log on and do the basics ourselves, it's clear that achieving optimal productivity from a home office demands more than just a webcam and a decent broadband connection.
5 Top Tips for a Successful Virtual Workspace
Although many powerful, user-friendly apps and platforms exist to support this style of collaborative working, finding success in virtual workspaces remains as much an art as it is a science.
With that in mind, let's talk about some of the ways we can all make it run a little smoother every day.
1. Don't let the social side of work disappear
While working remotely, connecting with colleagues via text chat or webcam hangouts can be a very effective way to tackle the core requirements of a role or project.
However, outside of these highly purposeful and structured interactions, it's easy to feel quite isolated once we're no longer sharing the same physical space as the rest of your team. In particular, causal workplace interactions like small talk, informal brainstorming sessions, and other types of free-flowing discussion tend to fall by the wayside quite quickly in virtual workspaces.
One popular way of attempting to address this is through the use of so-called microhubs. These punctuate extended periods of remote working by bringing together smaller groups of a dispersed workforce for regularly scheduled face-to-face collaboration. Hiring meeting rooms and coworking spaces on an hourly basis is a great way to do this cheaply.
2. Support remote staff in adopting new technologies
If we want everyone to feel part of a cohesive team effort and ethos within virtual workspaces, it's crucial that nobody is left struggling with the technology required to support it. This means making sure all members have access to a reliable laptop, webcam, microphone and broadband connection - and moreover, that they're all equally confident in using them.
A very important (and often overlooked) factor in smoothing out teamwork across remote locations is reaching a staff-wide agreement about what the most appropriate type of digital communication is for a given situation. Everyone should feel comfortable that they know when to phone, when to email, when to schedule a team-wide webcam meeting, and when a quick one-line instant chat message will suffice.
3. Health and safety must still apply when working remotely
Continuing the theme raised in the point above, it's also important that colleagues working remotely feel as well supported in terms of general health and wellbeing as they ought to in an office.
If you've ever bluffed your way through a professional Zoom or Google Teams meeting while hunched over a laptop propped on a bread bin, you'll know it can easily contribute to the dreaded 'impostor syndrome' that tends to creep in when we try to work from home. Similarly, you'll know how frustrating, distracting or downright uncomfortable it can be to wrestle with a lengthy spreadsheet while sitting cross-legged on the bed.
Making sure the whole team has at least the basic ergonomics covered - both in terms of understanding what's healthy, and owning the right furniture to support it - can make a huge difference to how well we function in virtual workspaces.
4. Try to instil helpful rhythms for better productivity
It's all too easy when working from home to clock in at 7am - after all, we've no time-sapping commute to wrestle with - then work until 3pm, get tired, drift away for a bit, and come back to finish up sometime during the evening. You can feasibly do all of the above in your pyjamas, too.
Needless to say though, blurring the traditional boundaries of the 9-5 in this way doesn't tend to result in optimal productivity. Worse still, it can often be the start of a gradual slide towards your work-life balance falling badly out of whack.
Although virtual working often means we don't need to leave the house, it's arguably even more important that we draw the line between 'on and off' clearly and definitively when we're using our homes as our offices. Keeping to a strict schedule and dressing appropriately for the task can both help enormously with this.
5. Keep things under review
Regular performance discussions and feedback sessions are the norm when working collectively under a single office roof - but, for some reason, they're often neglected when teams are dispersed more widely. In fact, this is arguably when they're more important than ever.