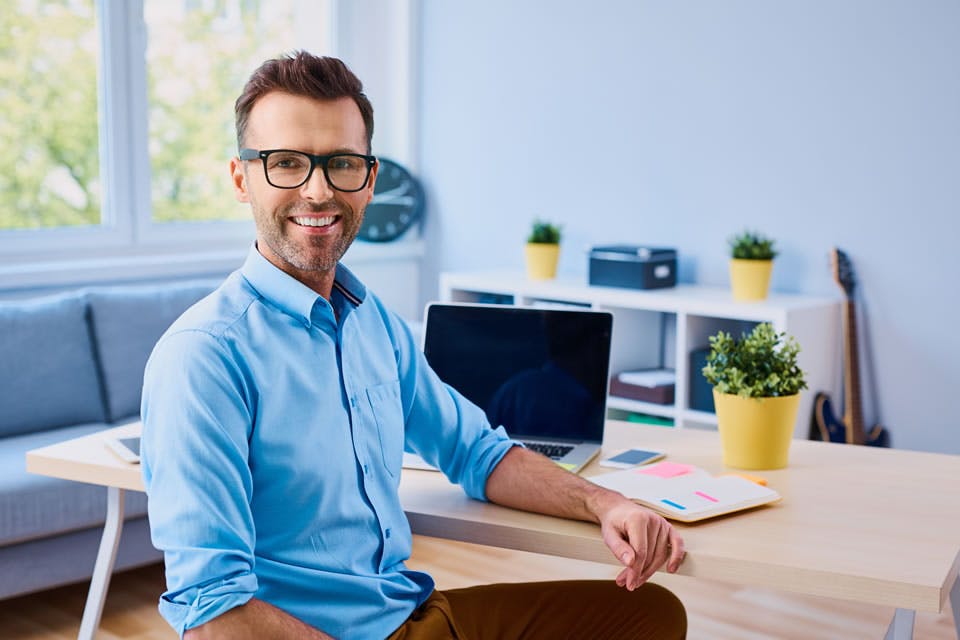 3 reasons a virtual office is great for solopreneurs and digital nomads
If you're a member of the new wave of digital nomads and online entrepreneurs, when you think of business it's not the usual picture. You know that an office full of zombie staff, ringing phones and carbon copy desks isn't the only way to get business done. In fact that description probably makes your skin crawl.
Perhaps you see yourself as a solopreneur or freelancer or have even become a digital nomad? Whichever it is you probably don't have a fixed "HQ" and probably not even a permanent office. Perhaps being on the road almost 24/7 is more a function of your job type than simply for enjoyment? But whichever it is, having a rented office or permanent staff probably doesn't suit you well at all. That said, you know there are certain administrative functions that you still need in place to be able to run your business from wherever you choose.
Even though you know you don't need a permanent base to work from or fixed office, you might be struggling with the old trick of having your cake and eating it. How do I enjoy the freedom of my type of business but make sure my customers are confident that my business isn't just floating around the world on a whim? How do I give them the confidence in my business that comes with bricks and mortar?
And in this day and age you really can have your cake and eat it. When you combine high-speed internet and smartphones (so you can work remotely from wherever you happen to be) with a virtual office at The Hoxton Mix, you can be in a different city every weekend while your business remains strongly rooted in one of the most prestigious addresses in the world… Central London.
The perfect setup
Having virtual office services in place enables you to have the perfect setup. You're not tied to an office and don't need to hire permanent admin staff. You can simply pay a monthly subscription and have someone else manage your mail and answer your calls. If needed urgent letters can be scanned and emailed directly to you. And with different packages available you can scale up and down your needs as and when it suits you.
If you tend to stay put a bit more and work from home in London, you can avoid having your home address as your business address and use our prestigious London address and services but without the high overheads. And if you need to impress a client in person but having them at home won't set the right tone you can have your client come to your business address and use our professional and well equipped meeting room.
Don't break the bank
As a business person we're sure you realise the importance of keeping your costs at a minimum. With ever increasing costs we realise how hard it is for you to grow your business. That's why we set up our services at a great price so you don't have to worry about renting space, being tied into long property leases, spending on communications infrastructure and basic admin staff, on top of the basic utilities costs.
With a combination of our virtual office and virtual receptionist services you can have a great business address, have one of our professional well trained team open and scan your mail (so you can get it anywhere in the world the same day) and have another member of the team answer your calls and pass them through to you or take messages as you prefer. It's really a one-stop-shop that takes all the weight of you. And when a physical office isn't something you need why waste any money trying to set up a permanent office space?
Create A Professional Experience
All this serves to say, you don't need to break the bank to give a your customers the professional service that you want them to have. You can create an air of professionalism from wherever you work and give your clients a well earned sense of confidence in you. Why not take a look at our services on offer to see which ones would suit you best.