23 May, 2023
What is the Role of the Virtual Office in 2023 for Business
Once upon a time, having a traditional office with many employees sharing tight desk spaces was the definition of business success. For many, remote work was a pipedream, synonymous with zero efficiency and productivity. No wonder why many business owners thought virtual offices were dead on arrival, a complete waste of money.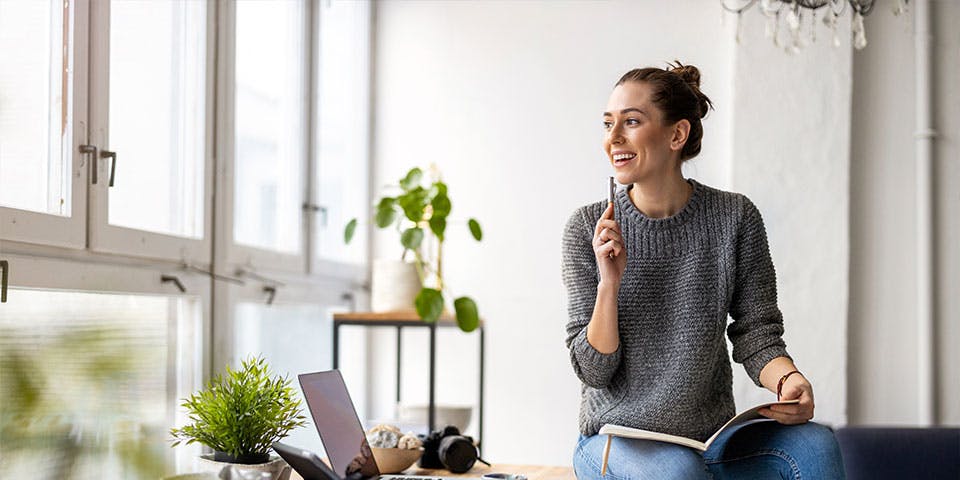 It was until the COVID-19 pandemic struck that all but essential businesses were forced to think outside the box or drown in it. Remote and hybrid work arrangements became global trends, with an estimated 56% of employees preferring to work from home.  But, a new problem emerged: how do businesses prove their credibility to potential clients without a physical office space? 
In this guide, we discuss the role of a virtual office for business and how ambitious brands can use it as a secret weapon to upscale and drive global recognition. 
Why Virtual Office is a Growing Trend 
Virtual offices provide a cost-effective and flexible solution for freelancers, entrepreneurs, and businesses that operate on a remote basis but want to maintain a professional image. The virtual office concept can be dated back to the 1970s, so why is it on the rise now, over 50 years later? For starters, three factors account for the growth of the global virtual office market, and they include value, the COVID-19 pandemic, and the remote work trend. After all, let's not forget the obvious, digital nomads aren't going away.
The pandemic situation taught businesses a hard lesson — evolve or go extinct. As more and more employers are adopting remote and hybrid work arrangements, the popularity of virtual offices will continue to hit new highs. Plus, its key offerings are packed with top-tier value for different areas of business, such as remote teams, small businesses, freelancers, and independent contractors, among others. 
Key virtual office features include:
Registered office address
Mailing address, including forwarding and handling
Live receptionist services
Conference room for business meetings
Examples of Global Companies Using Virtual Offices
Although there's a trend for virtual offices among startups, big brands are also reaching out to grab a piece of the pie.  It's not news that the international market is suffering from an economic downturn, and even "untouchable" brands like Google, Microsoft, and Salesforce are downsizing to stay afloat. To save costs, many global companies are now applying virtual office systems for their businesses. A common arrangement is having a traditional office space (headquarters) and a virtual office space in choice locations (branches). For your inspiration, here are 5 global companies that are already using virtual offices.
1. Zapier
Since its launch in 2011, Zapier has managed a completely virtual team of 800+ employees across 38 countries. These top talents, without any geographical boundaries, have automated workflows for over 2 million businesses, such as Slack, Asana, and Calendly. In the words of their CEO, Wade Foster, "Working remotely on a full-time basis allows Zapier to hire the best people no matter where they live". This is a classic example of the role of virtual offices in the IT sector. 
2. Mozilla (Firefox)
Popular web browser Mozilla, also known as Firefox, has a hybrid team of over 700 employees. While 50% of their workforce are working from home full time, the other half commute to work. To keep their fire of expansion burning, they set up virtual offices in mega locations across the world, including San Francisco and Toronto. Plus, the impact of a virtual office has helped the company foster a valuable work culture where every trainee is assigned a "remote buddy" for mentorship.
3. Fire Engine RED
This software provider for brands in the education niche is an example of a company that completely conducts its business online. They maintain virtual book clubs and walking clubs that allow their team to communicate and connect for the highest possible motivation. It's a win-win because virtually operating their business has created a cohesive work environment and saved them rent fees.   
4. InVision
InVision is a 100% remote design collaboration platform with success stories, including A-list brands such as Google, Netflix, and Zillow. With a brilliant team of employees working across 20 countries, virtual coworking has helped them maximise their creative juice while overcoming time zone barriers. 
5. Trello
This project management company understands the value of virtual offices as useful collaboration tools for business. Trello runs a hybrid work structure, allowing their employees to do their work from virtual locations. 
How to Determine that a Virtual Office is What Your Business Needs
There's no one size fits all approach when it comes to running your business from virtual locations. While the importance of the virtual office for modern business cannot be overemphasised, you need to be sure it's a useful solution for your business. To do this, we recommend that you answer the following questions:
What's your business type?
What product or service do you offer? 
What's your client base — walk-in clients, online clients, or both?
Can clients get your product/service without face-to-face interactions?
Do you have an online brand presence?
For instance, retail food and healthcare businesses don't have any need for a virtual office. But you can't say the same for IT startups and freelancers, tech companies, real estate agents, and non-profit organisations. Other factors to consider when deciding whether to use a virtual office for your business are — budget, location, and how your employees fit into the potential changes. 
If you get it right, a virtual office can offer you reduced operational costs. However, always remember that virtual office importance goes beyond its money-saving features and is also about providing flexible office hours and increased productivity. Other benefits of a virtual office that make it a trend for business include zero commute time, work-life balance, and access to a bigger employee pool.
The Importance of Virtual Offices in 2023
The virtual office's role in the global business market in 2023 has tremendously increased, and businesses are adopting remote and hybrid work arrangements. The importance of the virtual office includes the following factors:
Offers a More Professional Business Image
Having a professional business address registered on your home or the city's outskirts is at the top of every client's red flags list. No client will use your product if your business doesn't seem legit and credible. Fortunately, you can use the value of a virtual business address to your advantage by registering your company in a prestigious place that you couldn't afford otherwise.  
Provides Round-the-Clock Business Support
Depending on your virtual office package, you don't have to worry about day-to-day operational tasks like sorting mail and taking calls. This can be easily taken care of by your virtual office's live receptionist, technical team, and administrative assistant. 
Helps Expand Businesses to Scale With Ease
Expanding your business to other locations has never been easier for business owners. By getting a virtual office address, you can get a working office in any location of your choice in a matter of minutes.  
Consider The Hoxton Mix as Your Trusted Partner
Be a part of the moving train by joining hundreds of businesses that use our virtual office packages. If you wish to gain a seat at your niche's table as an industry authority, then you can't afford to put all your business eggs in one basket (traditional office). 
A common denominator among the biggest companies in the world is their talent pool. With Hoxton Mix's virtual office packages, you won't have to consider geographical barriers when hiring people that align with your core values. 
Also, if you want to rent a traditional office space in London, you'll pay an average of £1,500 – £1,600 monthly. Don't lose sleep over rent and overhead costs when you can save 97% to 99% by setting up a virtual office at our London location.
What you will get is a prime business address in the finest parts of London, a local '020' phone number, a conference room, mail sorting services, and a live receptionist. We are happy to discuss any concerns you may have. Get on board today!
FAQ
What is the importance of a virtual office to business?
A virtual office is important because it provides a cost-effective office that offers a flexible workflow, promotes productivity, and lends credibility to businesses. 
What is the role of virtual offices in the IT sector?
IT businesses, such as Google and Slack, that offer online products and software as a service can completely operate a business without having a single traditional office location. This is possible thanks to the numerous virtual office advantages. 
What caused the recent popularity of virtual offices?
While virtual offices have been around for over 50 years, they became increasingly popular following the COVID-19 pandemic. Many businesses have embraced working from home, and using virtual offices helps them streamline the process without jeopardising their brand's reputation.
What is the trend of virtual offices among startups?
Most startups don't have robust financing and struggle with overhead costs and other challenging expenses. As such, they are taking advantage of virtual offices to boost their brand's credibility at an affordable price. 
Hand-picked related articles
Our meeting rooms are located at our Paul Street office,
and it's just a few minutes walk from Old Street tube station…
Our Address
3rd Floor, 86-90 Paul Street,London,EC2A 4NEDirections
Opening hours
Monday - Friday 9am - 18.00pm