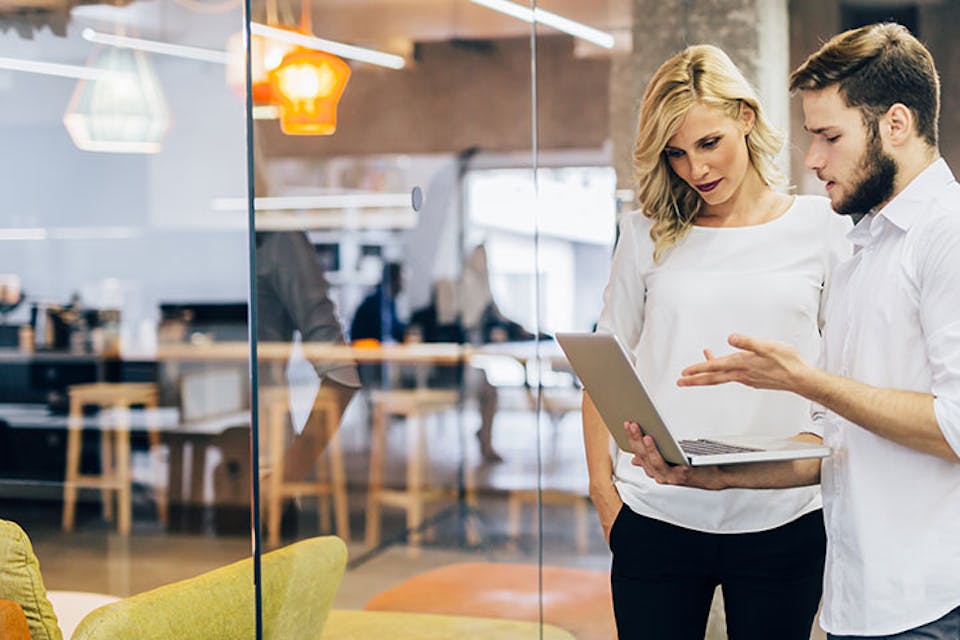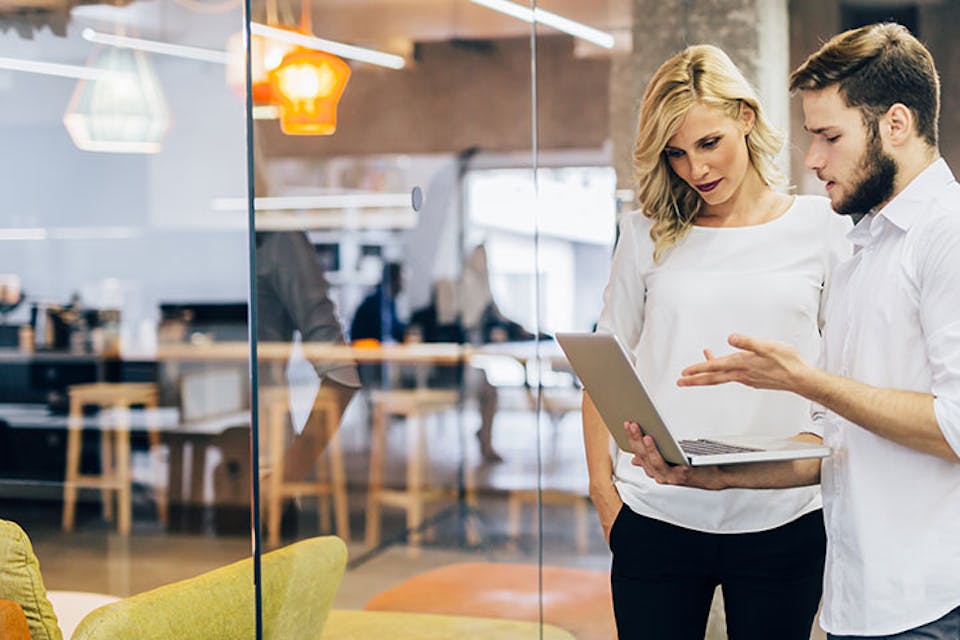 Virtual Offices For Rent: Rent a Virtual Office Today and Save Your Money
Here at Hoxton Mix, we support London's growing startup culture with our virtual office services. When it comes to keeping business costs down, there are many things you can do in today's digital world to cut back. Startups and budding entrepreneurs often have to adhere to very tight budgets, and this means operating with the lowest overheads possible.
More than 216,000 new businesses were registered in the capital last year, and Shoreditch is a thriving area for new companies. We offer virtual office rent, giving every startup venture a chance to get their projects off the ground. We also provide other virtual services such as virtual phone services with a prime London number, mail forwarding, and virtual office receptionists.
As the industry undergoes huge digital transformation, working remotely is becoming more and more viable. And small business owners, self-employed contractors and freelancers no longer need to fork out for expensive ground rent and get tied into long landlord contracts to scale up and grow.
Virtual office space can serve as a great alternative to physical office space for businesses of all kinds and offers a lot of benefits and advantages you may not know about.
Here's everything you need to know about virtual office rental with Hoxton Mix.
The cost of virtual office rent in London
Many business owners now choose to rent a virtual office instead of physical office space as a way to cut back on costs. Compared to renting physical space, virtual offices are a much cheaper solution. Our services start from as little as 41p a day, and you'll get a prime London address for your company registration and other legal matters as well as all your post and professional correspondence.
If we look at current figures (Statista.com), the price of rent for offices in London is the highest in the whole of Europe. This means that startups operating here are faced with high outgoings each month.  In the second quarter of 2019, the West End had average rents per square foot of over £112. While the up-and-coming area of Shoreditch is more affordable than the West End, it's by no means cheap to rent commercial space there. 
On top of footing the bill for ground rent, you may also need to hire a specialist lawyer for complicated contracts, and there could be additional costs to bear in mind. Things like service charges for cleaning and maintenance or insurance will all add up. With a virtual office costing from £15.00 a month, businesses can make huge savings and help their projects gain traction with as little financial risk as possible.
How the payments work 
As well as being much more affordable than commercial offices, virtual office rental also won't come with a contract. Many businesses feel tied down to landlord contracts, and when markets are volatile, or when new ventures come with uncertainty, signing a lease can be a scary prospect. 
With a virtual office, you're free from leases and only pay for the service you use. Our office plans are paid on a monthly pay-as-you-go basis, with easy cancellation anytime you need. So if business is slowing down, or you need to move your address to a new location, you can make the transfer without any complicated paperwork.
Other reasons why businesses choose virtual offices for rent?
1. Location Flexibility
One of the best things about using a virtual office space is that it will give you and your employees the ability to work from anywhere.
With a traditional business office, workers have to take time to commute every day and can typically only do their work in one centralized location. With a virtual office, on the other hand, you and your team can work from anywhere. That could be from home, from the coffee shop, or anywhere else you feel like working on any given day.
This kind of flexibility can be incredibly helpful for productivity and for the wellbeing of your employees.
2. Better Productivity
Since virtual office space can allow you and your employees to work from home or just about anywhere else, it can also do a great job in increasing the productivity and efficiency of your business.
Believe it or not, remote workers tend to be more productive. Part of this is likely because they're less stressed than typical workers and are able to maintain a better work-life balance. Cutting out a morning commute and being around their families more can have a positive effect on their well-being.
3. Wider Talent Pool
Using a virtual business office will also open up your options when it comes to finding talent to employ. You'll no longer be restricted to hiring people who are able to come work in your physical office location but will be able to hire anybody in the country or world.
This means you'll have a better chance of getting amazing people to work for you who can do the job right, even if they happen to not live nearby. Having access to a wider talent pool can be a great help for creating a business that is powerful, productive, and on the cutting edge of your industry.
4. Expansion Options
When you use a virtual office it will always be easy to scale and expand your business as needed. All you'll have to do is hire a new employee and won't have to worry about ensuring you have the space to accommodate them as well. This can simplify things a lot when your business needs to go through major changes.
When using a physical location, it can be costly to expand and it may require a full business relocation or renovation to do so. When using a virtual office you can expand whenever and however much you want without worrying about the cost or hassle of physical office space.
5. Advanced Credibility to the Business
If you want to run a virtual business and hire only remote workers it's possible to do it without renting a virtual office space. However, it's hard to beat the amount of convenience, credibility, respect you get by having a physical address that you can use for your business.
While you may consider using your home address for your virtual business, it's usually not a good idea.
Virtual office space can provide what you need to give your business more credibility. It will also protect you legally and will give you more privacy. As a result, you'll have better relationships with anyone you do business with whether that includes partners, customers, clients, or anyone else.
Virtual office rent or hotdesking?
Another option that is open to freelancers and entrepreneurs is hotdesking, a concept that allows people to hire a desk for the day, usually in a co-working space. At Hoxton Mix, we do offer shared office space or private office space for those who require a place to work. 
Memberships for hotdesking cost more than a virtual office. But if it isn't possible for you to work from home, this can be the best option for you. For those who can work with a home setup (or remotely elsewhere), virtual offices are much more cost-effective. And there's always the option to hotdesk when you feel like being in a busy office environment. 
Rent a virtual office with Hoxton Mix
There are all kinds of business models out there these days. If you're up for the task, you have the freedom to work from anywhere and create a thriving virtual business. Make sure you consider the benefits above if you're wondering if finding a virtual office to rent is the right choice for you.
Based in Old Street in the heart of Shoreditch, we can offer a desirable business address without high rent prices. In addition to our basic plans, we can also provide services such as mail forwarding, prime London 020 telephone numbers and a virtual assistant to handle all of your calls. 
There's also the option to hotdesk when you want or hire meeting rooms by the hour so you have a dedicated space to meet with clients. Our virtual office service gives you a same-day setup too, so you can get registered with Companies House and start trading as soon as possible.