10 October, 2022
Discover How to Register a Dormant Company: Full Guide for Entrepreneurs
How To Register a Dormant Company
Do you wonder how to set up a dormant company in the UK? If for whatever reason your company is no longer trading, but you don't wish to close it permanently, you have such an option. However, those interested in how to register a dormant company should get familiar with the country's legislation. Here you can learn more information on what a dormant company is, why you may need to register one, and how to do this.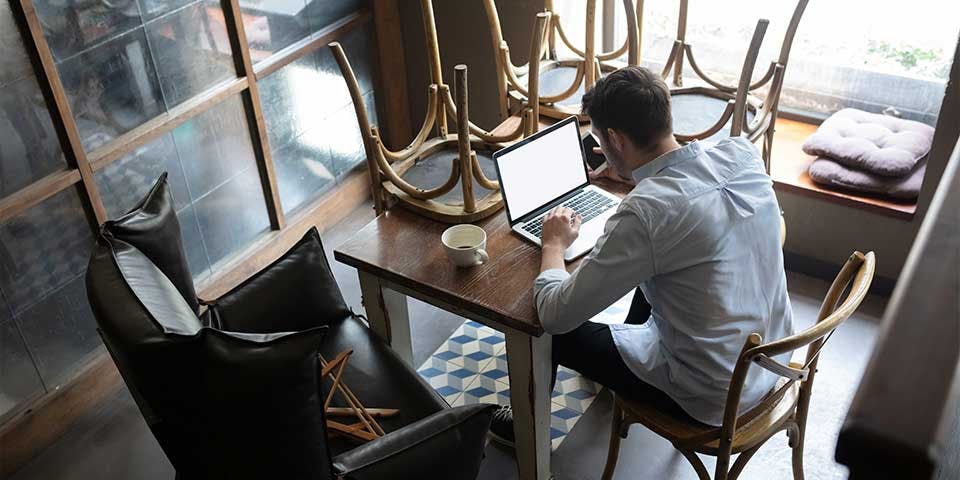 What is a dormant company?
A dormant company is a limited company that, for whatever reason, isn't trading and has no transactions either entering or leaving their accounts. That means there are minimal administration and accounting duties to take care of while the company isn't making any money.
It is possible to register a dormant limited company after a period of trading inactivity. You also have an opportunity to set up a dormant company right from the moment of its establishment. You can change its status whenever you decide to begin trading again. Likewise, you must inform Companies House and HMRC about this change. 
For more information on business terms, check out our glossary.
When is a company permitted to register as dormant?
If you are interested in registering a dormant Ltd company, you should know that not everyone can obtain this status. You can only register a company as dormant in the following circumstances:
It isn't trading and receiving income
It's a new company and hasn't yet started trading
It's a property management company
It's a charity that owes £100 or less in corporation tax
Why register a company as dormant?
If you wonder which benefits would bring setting up a dormant company, here are the main reasons to do so:
Setting up in advance
If you're setting up a new business and want to make preparations before you start trading, you can register as dormant. However, this isn't a common reason today, as setting up a company takes far less time than it did years ago. Now you are able to register a company on the Companies House website.
Setting up your company in advance can still be a viable option, though, for instance to secure your company name. 
Protect your interests
One day, you may come up with a unique business concept, but wouldn't be ready to start working just yet. Or, you may be working as a freelancer or sole trader, but in doing so, there's no way to protect yourself from others setting up a company using your trading name. However, to protect your interests and prevent this, you can register as a dormant company, which means your name is safe, and you can continue trading without any of the administrative tasks that go with running a limited company.
Temporarily not trading
Another reason to get more information on making a company dormant is if you plan a break in your activity. If you need to take a break from trading but plan on returning to it at some point in the future, you can register as a dormant company. By registering as dormant, you won't need to worry about submitting your accounts and can concentrate on the reason for ceasing trade.
If you do choose to close your company with the intention of restarting it later, there are no guarantees that the name won't be taken once it comes to returning to the business.
Hold a fixed asset
It's common for dormant companies to be set up to hold an asset, such as a property, and is frequently used by flat management companies. 
When a company is in the process of closing
Many business owners wonder — should I make my company dormant if I plan to close it? Before a company closes for good, it's common for them to be registered dormant. If you don't intend to trade during this period, this will save you from having to pay additional fees. 
Do you have to register a non-trading company as dormant?
No, however, if the company isn't making money, then it's recommended to register it as dormant to avoid administrative costs and duties.
What's the difference between a non-trading and a dormant company?
While a dormant company cannot partake in any sort of transaction, non-trading companies can. Non-trading companies must also file a tax return through HMRC, which isn't required of a dormant company.
The process of registering as a dormant company
So, how to make a limited company dormant? The process of registering is pretty straightforward and done the same way the company is registered with Companies House. 
What do you need beforehand?
Before heading to the Companies House website to register your dormant business, you'll need to prepare the following information:
Your company name
Your office address (which can be a home or virtual office address)
The name of your Director/s
The name of your shareholder/s
At least one SIC code for your company
Note: You can use the SIC code '99999' when registering your company as dormant.
Where do you need to enter this information?
All of this information can be entered directly on the Companies House website. The form is simple to use and understand, so long as you have all of the above information to hand.
For a more detailed look at the registration process, check out our post on how to set up a limited company in the UK.
Once the registration is complete, the Companies House website will be updated to publicly display the information about your dormant company.
You will also need to make HMRC aware that your company is dormant.
For help with company formation, get in touch with Hoxton Mix, who can take care of this for you. Our team has years of experience helping people set up companies in the shortest terms, and we can help you deal with all the paperwork to save you time and minimize stress. 
How to keep your company's dormant status? 
It is important to note that informing Companies House and HMRC about your status just once is not enough. There are a few rules you must follow to keep your status:
There should be no transactions 
As stated by Companies House, there cannot be any significant transactions during the dormant period of your company. Any accounting transactions equating to active trading must be properly recorded in your company's accounts. 
Filing an annual confirmation statement 
To retain your status, file a confirmation statement once every twelve months, even though your company is not trading. You should address this statement to Companies House to either inform them about any changes or to confirm that the previous status is still relevant. If there are no changes, you should file this confirmation statement at the end of each period. However, if there are any changes, you should inform Companies House immediately. 
Filing annual accounts 
Another requirement that you must meet is to prepare dormant accounts for Companies House on an annual basis. Fortunately, the procedure is simplified for dormant companies, as you will need to provide only a balance sheet and relevant information concerning the data included in your account. You have to file this document no later than 21 months after your company's registration. 
What happens when you want to start trading again?
Now that you know how to make a company dormant, you also must be aware of how to resume your activity when you decide that the time is right. Luckily, the process is considerably easy. You will need to let both Companies House and HMRC know when you want to start trading using a company that has been registered as dormant.
You will then need to send your accounts to Companies House within 9 months of the company's year-end, complete your company tax return, and pay corporation tax as usual.
Use virtual mailroom services for your business
Are you interested in dormant company registration with Companies House and need an address? Hoxton Mix can provide you with a prestigious London address you can register, and have your mail forwarded to the address of your choice. Our team of specialists can help you set up the most effectively functioning virtual office. You don't need to spend money on expensive rent to receive all the important mail. With the London address that we provide, you can give your company an immediate reputation boost. 
Whether you want to quickly set up a limited company online or you need a virtual office, feel free to contact our experts. We are happy to help you get started!
FAQ
What is a dormant company?
A dormant company does not trade or receive any income. To get the dormant status, this company needs to be registered with Companies House. It is possible to get this status either when you want your company to temporarily stop operating or when you have just created it. With this status, you can resume your trading activity at any moment. 
Can I register a company and leave it dormant?
Yes. Whether your company is new or has made transactions before, you can make the company dormant. If you want to secure a company's name but you are not ready to start trading immediately, you can register it as a dormant one
How long can a company be dormant?
There are no limitations regarding how long companies can stay dormant in the UK. It is up to you to decide whether it remains dormant for months, years, or even forever. All you have to do is meet reporting requirements of the HMRC and Companies House. 
Hand-picked related articles
Our meeting rooms are located at our Paul Street office,
and it's just a few minutes walk from Old Street tube station…
Our Address
3rd Floor, 86-90 Paul Street,London,EC2A 4NEDirections
Opening hours
Monday - Friday 9am - 18.00pm