18 July, 2022
How Much Does a Virtual Office Address Cost: Full Price Comparison Guide
If you're running a startup or are just conscious about your spending, renting a physical office in Central London will be hard to justify. Prime office rental costs go up to £90 per square foot. So, if you were to arrange a prestigious address in a conventional way, you'd pay thousands of pounds per year. And if you decide to expand your team at some point, you'll potentially be dealing with unmanageable operating expenses, not to mention any outgoing expenses!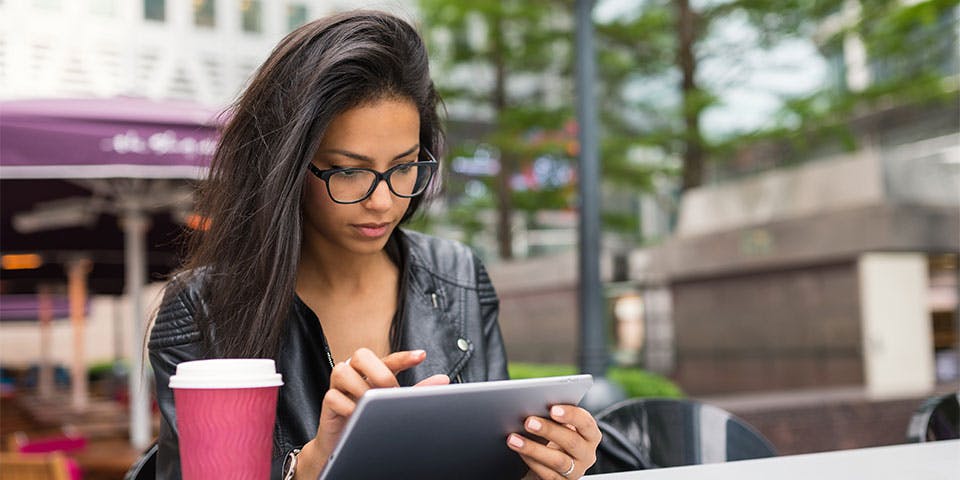 As a more affordable, more convenient alternative, an increasing number of businesses opt for virtual offices. In comparison to actual offices, the virtual office cost wins by a large margin. And when you can get a professional-looking address for a fraction of the price while also receiving numerous other virtual office benefits, why not look into it? 
So, let's consider this option together and find the most cost-effective, all-inclusive provider out there.
Virtual Office Price Comparison: Packages at the Best Locations
The market for virtual offices is fairly new, but there are already many competing companies happy to accommodate your business. While competition means greater choice and more services, it also means you'll spend more time researching providers. 
We've decided to help you and have put together a table of some of the leading virtual office providers. And then, we compared them based on one of the most important parameters - the virtual office space cost.
Price Comparison Across London 
The average virtual office costs for London addresses can be classified into several tiers: affordable, mid-range, and premium. 
The Hoxton Mix is one of the providers offering an affordable price range of £15-£35 per month. Depending on the package you buy, you'll get a smaller or wider selection of services: mail handling, drop off/pick up point; forwarding, scanning and emailing, and call forwarding in higher-tier plans.
Mid-range providers charge starting from £50 per month. In some cases, it may include call and document handling and members-only events. But you may also get only a business address, and other services will be available as add-ons. 
Premium providers charge up to £180 per month. Higher tiers will allow you to choose the business address in the area you like and include document and call handling.
Price Comparison Across the United Kingdom
We prepared a virtual office in the UK price comparison so that you can acknowledge your options across the country. For you to easier learn market prices, we divided the virtual office UK prices into categories:
Affordable: £15-£35 per month (London) 
Mid-range: From £25-£30 per month (Manchester, Cardiff)
Premium: up to £140 per month (Edinburgh)
Price Comparison Across Europe
Lastly, let's look at the average costs of a virtual office in various cities across Europe. Bear in mind that the pricing varies in every single city. We just included a few examples to provide you with more context: 
Affordable: from €10 (£8.51) per month (Amsterdam)
Mid-range: from €24.95 (£21.23) per month (Berlin)
Premium: from €95.2 (£81) per month (Paris)
What Do You Pay for in Virtual Office Packages?
The main two things included in the cost of a virtual office are location and mail management. Depending on the type of package you go for, the specifics of mail handling can vary, so we'll go through our virtual office packages one by one:
If you'd like to add an extra service without a large financial commitment, we offer a number of options. You can set up call diversion to a 020 London number, add a directors' service address, and a Meeting Room rental service. 
Consider the Hoxton Mix Your Trusted Partner
You probably don't need any further convincing that The Hoxton Mix should be your go-to for a virtual office provider. Nonetheless, let's go over some of the perks you'll enjoy:
The most affordable virtual office cost per month
The fastest set-up speed, just 10 minutes
Highly experienced, friendly customer support team
Confidence in the quality of services (confirmed by thousands of our clients, past and present)
If you have any questions about a virtual office in London, reach out to us! If you're interested in dedicated mail handling & pick-up point, same-day UK mail forwarding, same-day scan, email & shredding - all for a modest price - we're happy to assist.
Final Thoughts

Here are the main points you should take away from this article: 
You can save a lot of money by "moving" into a virtual office rather than renting a physical space in the same area.
It's not that hard to find a cheap virtual office address in London.
The range of prices is quite broad - from £15 to £150+ per month.
In addition to a prime business address, our virtual office plan may include reception services, mail management services, and sometimes, even office spaces (pay-as-you-go).
The Hoxton Mix's clients enjoy some of the most affordable offers - the virtual office address cost starts from just £15
FAQ
What are the costs involved in a virtual office?
Virtual offices are subscription-based, so you won't have any operating or maintenance costs. You will have your base package, to which you can add extra services. The more services you include, the higher the monthly cost will be. 
What's included in an average virtual service package? 
As part of the base package, you typically get a business address (which is to be expected) and some form of mail or document handling. You also have the option to add other services like mail scanning and emailing, call handling, or meeting room rentals. 
What is the average cost of a virtual address?
Average prices vary depending on the location. An average London virtual office price is £50, assuming you want to go with one of the leading providers. But some manage to offer top-tier services at below-average prices - for example, a virtual office to rent at The Hoxton Mix starts from just £15. 
Are there any hidden costs?
No, as long as you choose a reliable, well-established provider. Before committing to any plan, look through what it includes and make sure you don't have any perks unintentionally added to your invoices.
Is it cheaper to set up a business address outside of London? 
Contrary to what you may think, London virtual office prices are actually cheaper. Virtually moving outside of London doesn't necessarily bring a reduction in costs. Scroll up to see the average prices at some of the biggest virtual office providers in the UK!
Hand-picked related articles
Our meeting rooms are located at our Paul Street office,
and it's just a few minutes walk from Old Street tube station…
Our Address
3rd Floor, 86-90 Paul Street,London,EC2A 4NEDirections
Opening hours
Monday - Friday 9am - 18.00pm