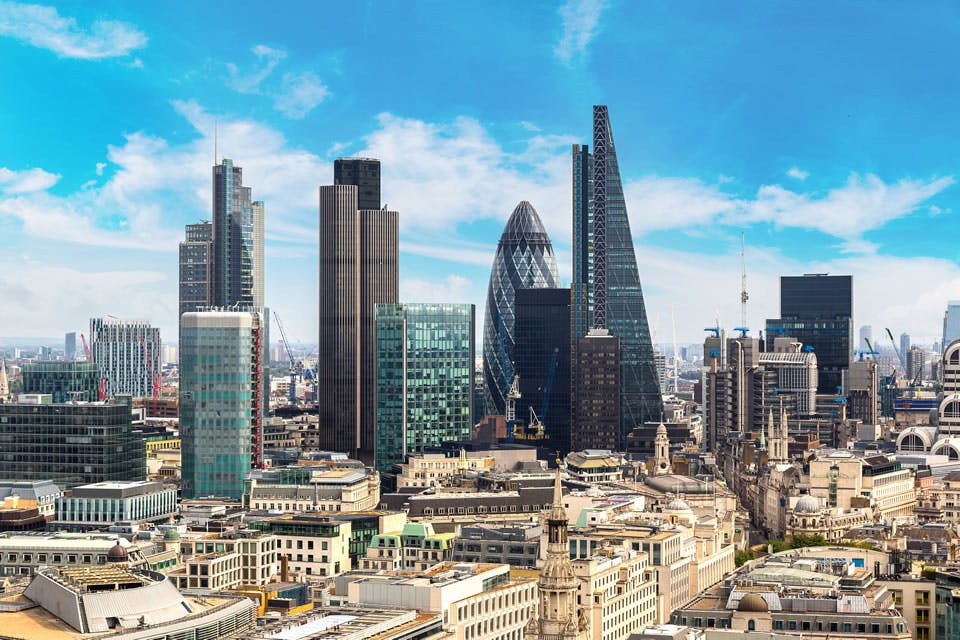 5 Benefits of a Virtual London Business Address
If you're in the London area and run a business from home, opting for a virtual business address has a number of benefits.Here are 5 reasons you should get a virtual London business address for your company.
20% of small businesses in the UK report that they've forgone basic elements like paydays to stay afloat. That means that businesses are sometimes forced to do anything they can to stay around. Thankfully, some of the overhead can be lifted with a London business address.
A business address in London brings all kinds of perks and ideas. So make sure you pay attention to how these four can help you.
1. No High Rent
If you live in London, you know the rents are astronomical. Few entrepreneurs don't know the hassle of trying to keep a roof over your head in one of the most expensive cities in the world. If you're paying for both a home and a separate office, you could drive yourself mad working to keep them both open.
With a virtual office with a London business address, you'll be sparing yourself the hassle of covering insane rental prices while having it seem like you have an office. You'll save yourself thousands of dollars per month without taking a loss to the perception of your business.
If you're in an industry that's high-end and corporate, your virtual office can keep you from losing your ability to run with the major players. The kind of rent you'll pay to have your office in the heart of corporate London could be far more than you'd ever pay to live there. Rather than paying that rent, let your virtual office space make it seem like you're already there.
2. Keep Home and Work Separated
When you're juggling your home life and all the mail that you get there and the think about the mail you will get for work; you might end up getting this mixed up. You could mix up a vital payment or an invoice with your home junk mail or vice versa.
You could also make things messy if someone wants to visit your office. If someone has a complaint, they might want to drive down to your "office" and speak with you. However, if you work out of your home, you might end up damaging your reputation while also sacrificing your privacy.
Your home life and your work life need a separation. If you're having to juggle all of your work things while you're trying to get some time off, you're bound to make mistakes. Without a separation between your office and your home, you won't be able to relax and think straight.
A poor work-life balance can damage your physical health, your relationships, or even your mental health. Stay balanced by keeping a distance.
3. Make A Great First Impression
You only get one chance to make a first impression with your clients. If you give them the perception that you're not professional, it will be hard to shake that initial feeling. Once you've introduced doubt into who you are or how professional you are, you'll be fighting an uphill battle to get respect.
Avoid any problems of perception by giving anyone who sees your address the impression that you've got a great spot in London. You could be located outside of London, but with a virtual office address, you'll be able to say you're in London.
Even if you're in London, you might not be able to afford to have your office in the best neighbourhood. Rather than struggle with whether or not to open your office in a less than ideal neighbourhood, get a virtual address. This way you'll be able to stay in London and enjoy all the perks of that without sacrificing to pay the rent.
If you don't have a receptionist, think about hiring a virtual phone assistant. Combined with virtual office space, you'll be able to create a strong aura around your business.
A virtual business address is a win-win for any startup or small business that's still figuring out how to stay in the black every single month.
4. Meeting Rooms When You Need Them
A virtual office is often more than just a place for you to send your mail. It often comes with a load of other perks that can help you to build your business and your profile. You'll be able to have everything you need to hold a meeting to discuss anything you need to discuss with your clients.
At many virtual offices, you'll get all kinds of added amenities. These can be as simple as having employees on hand who can lead people into your meeting rooms. This can also mean that you'll have things like coffee and tea to offer your clients when they stop by for a meeting. 

Meeting rooms will allow you the professional space and equipment to hold a meeting with clients will just days' notice.
Meeting rooms can help you to get out of the head space of your respective offices and talk about the issues that you need to worry about. With all of the hustle and bustle of your visitors' workspaces or your own, you'll be able to have a focused and productive conversation. You'll have the opportunity to speak as long as you need so long as you book the space ahead of time.
A London Business Address Could Save Your Hide
When people see where a product is shipping from, is located, or where the distributor is located, a lot of biases are triggered. You start thinking about where the business is located, whether or not they seem reputable, or whether or not they seem to take themselves seriously. If customers have any doubt in any of these respects, it can cause a small issue to become major and damage your reputation all around.
If you're still wondering the benefits of having virtual office space, check out our guide.