29 June, 2023
How to Use a Virtual Office Address as Your Amazon Business Address
In 2020, Amazon Marketplace introduced a pivotal requirement that reshaped the landscape for online sellers. The requirement mandated that sellers display a valid business address publicly on their Amazon shopfront. This change had a significant impact on the market, as it aimed to enhance customer trust and improve transparency. For businesses planning to expand into the Amazon Marketplace, it is crucial to understand and comply with this requirement. In this article, we will delve into the use of a virtual office address for an Amazon business address and provide valuable insights on how to leverage this solution effectively.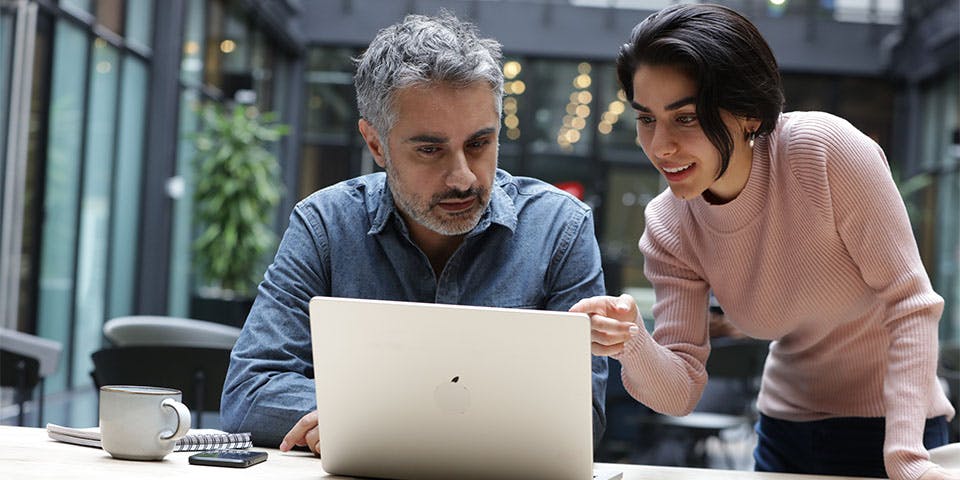 Can You Use Your Home Address?
As an Amazon seller, you might wonder how to use a virtual office address for your Amazon business and if it is possible to use your home address. While it may seem like a convenient and inexpensive option, there are compelling reasons to avoid it. Let's explore the negative consequences associated with using your home address for your Amazon business.
Privacy and Security Concerns
Using a virtual office address for Amazon businesses can compromise your privacy and security. When you publicly display your home address on your Amazon shopfront, it becomes easily accessible to anyone who visits your page. This puts your safety at risk, as well as the safety of your family members or other occupants of the address. Protect your privacy and maintain a safe environment by opting for a virtual office address.
Professional Image and Credibility
Presenting a professional image and building credibility is crucial for success on Amazon. Customers are more likely to trust businesses with a professional address rather than a residential one. Using a home address may raise doubts in the minds of potential buyers, making them less likely to make a purchase or consider your business as a reputable seller.
Violation of Amazon's Policies
Amazon has specific policies regarding the use of addresses for business purposes. Using a residential address for your business on the platform can be seen as a violation of these policies, leading to potential penalties, restrictions, or even account suspension. It's essential to adhere to Amazon's guidelines and maintain compliance to avoid any adverse consequences.
Flexibility and Convenience
Using a virtual office address for Amazon business offers unparalleled flexibility and convenience. With a virtual address, you can manage your business from anywhere, untethered from a specific physical location. This freedom allows you to work remotely, expand your operations to new regions, and cater to a broader customer base without the constraints of a fixed address. 
How to Use a Virtual Office for Your Amazon Business Address
Now that we understand the drawbacks of using a home address for your Amazon business, let's explore how you can effectively utilize a virtual office address. Here are the key steps to using a virtual office for your Amazon business address:
Choose a Reputable Virtual Office Provider
Start by selecting a reputable virtual office provider that offers professional business addresses. Look for providers that offer reliable mail-handling services, virtual receptionists, and additional amenities that align with your business needs.
Sign up for a Virtual Office Plan
Once you've chosen a virtual office provider, sign up for a virtual office plan that suits your requirements. This plan typically includes the use of a prestigious business address, mail forwarding or scanning services, and access to meeting rooms or workspace if needed.
Update Your Amazon Business Address
Log in to your Amazon Seller Central account and navigate to the account settings. Locate the section where you can update your business address information. Replace your home address with the virtual office address provided by your chosen virtual office provider.
Establish Your Presence
To enhance your business's credibility, consider listing your virtual office address in a lobby or directory, as many virtual office providers offer this service. This additional step adds an extra layer of legitimacy to your Amazon business and instils trust in potential customers.
Expand Your Reach
One of the advantages of using a virtual office address is the flexibility it offers in expanding your business to new locations. If you plan to target customers in different regions, consider obtaining virtual office addresses in those areas. This strategy allows you to create a local presence, build trust with regional customers, and expand your market reach beyond your home location.
Set Up Mail Forwarding or Scanning
Coordinate with your virtual office provider to set up mail forwarding or scanning services. This ensures that any physical mail sent to your virtual office address is promptly forwarded to your desired location or scanned and sent to you by email.
Monitor Your Correspondence
Regularly monitor your virtual office mailbox for any important correspondence related to your Amazon business. Promptly respond to customer inquiries, business documents, and other essential mail to maintain excellent customer service and business operations.
Key Reasons to Use a Virtual Office for Your Amazon Business Address
Embracing a virtual office as your Amazon seller business address opens the door to a multitude of advantages. Here are three compelling reasons to opt for a virtual office:
Professional Image
A virtual office address lends your Amazon business an air of professionalism and credibility. By presenting a prestigious business address rather than a residential one, you inspire trust in potential customers. This polished image helps establish your brand as a reputable seller, boosting customer confidence and increasing conversions.
Privacy Protection
Safeguarding your privacy is essential when operating an online business. With a virtual office address, you can keep your home address confidential while ensuring customers have a reliable address to contact you. This separation fosters peace of mind as you conduct your Amazon business.
Geographic Flexibility
A virtual office address empowers you to transcend physical boundaries and expand your market reach. With the flexibility to use a virtual office address for your Amazon business in various locations, you can establish a presence in new markets and cater to a broader customer base. This geographic flexibility enables you to tap into new opportunities, target regional customers, and scale your Amazon business without the limitations of a fixed physical location.
How The Hoxton Mix Can Help
When it comes to harnessing the potential of a virtual business address for your Amazon store, The Hoxton Mix stands in a league of its own. Our secret sauce? A sprinkle of expertise, a dash of innovation, and a whole lot of services tailored to your needs.
Make a powerful impression with our selection of prestigious business addresses. From iconic city locations to sought-after business hubs, we support you throughout the entire journey of business registration. We also provide you with a professional presence that commands attention and instils trust. 
Say goodbye to mail chaos and missed calls. Our expert team handles your mail with precision, offering mail forwarding or scanning options. Meanwhile, our virtual receptionists provide a polished and professional touch, ensuring that your calls are answered promptly and professionally.
Partnering with The Hoxton Mix enables you to access the tools and support necessary to propel your business forward. With our virtual office services, you'll establish a strong professional presence, optimise your mail management, and provide exceptional customer experiences. Choose The Hoxton Mix and empower your business to reach new heights of success.
FAQ
Can I use a virtual address for my Amazon business account?
Absolutely! You can use a virtual office as your Amazon seller business address, as it is a popular and viable option. It allows you to present a professional image and protect your privacy. Read more in our article and discover how a virtual office address can benefit your Amazon business today!
Does Amazon verify your virtual business address?
Yes, Amazon verifies the business addresses displayed on seller shopfronts. It's crucial to ensure compliance with Amazon's requirements. With our trusted virtual office address service, rest assured that your business address will meet Amazon's verification process seamlessly. Explore our virtual office solutions now!
Can I run an Amazon business from home?
Yes! Running an Amazon business from the comfort of your home is possible and convenient. However, it's important to consider the privacy and professional image aspects. Enhance your home-based Amazon business with a virtual office address that adds professionalism and separates your personal and business life. Start maximising your home-based business today! For more information and expert guidance on leveraging virtual office addresses for your Amazon business, visit our website and unlock the full potential of your online venture.
Hand-picked related articles
Our meeting rooms are located at our Paul Street office,
and it's just a few minutes walk from Old Street tube station…
Our Address
3rd Floor, 86-90 Paul Street,London,EC2A 4NEDirections
Opening hours
Monday - Friday 9am - 18.00pm