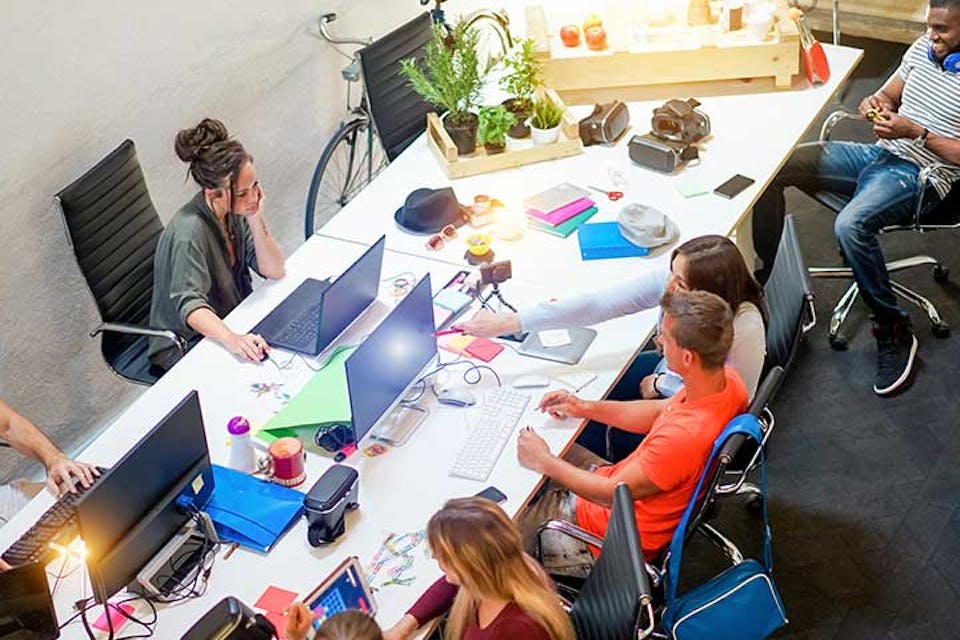 How to Set Up a Limited Company Online   
So, you've decided to either set up a business or transition yourself from a freelancer to a limited company. That's great, and in doing so there are a ton of advantages. But before you head to the Companies House website, there are a number of things to consider and steps to follow beforehand.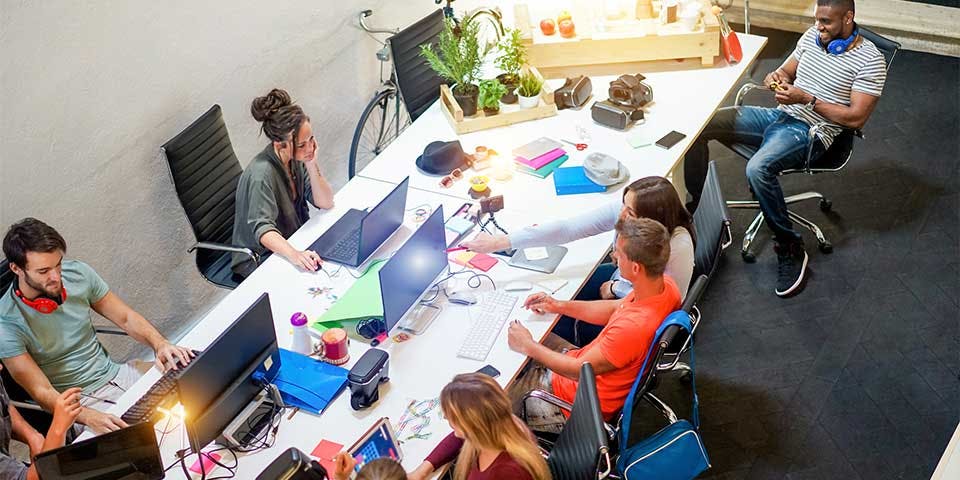 Why set up a limited company rather than freelance?
There are a number of reasons why registering as a limited company is advantageous. Three of the biggest reasons are:
You will pay less in National Insurance and tax
You no longer risk losing your personal possessions in the event the business falls into debt
Once your business is registered no one else can use your name, and if using an office or virtual office address, your personal information stays private
What type of limited company suits your business?
It's important to understand the differences between private and public limited companies before registering your business:
Public limited companies, aka PLC
A public limited company must have at least two directors and a company secretary and have issued shares up to a value of at least £50,000. It will offer shares to the general public, and potentially the stock exchange.
Startup businesses will not usually structure themselves as a public limited company, and is more often reserved for larger, established companies who are recognised brands, and therefore more likely to attract interest and investment.
Private companies limited by shares
This is the most common type of limited company in the UK, as it predominantly suits smaller, startup businesses.
Private companies often have a single shareholder, who is the original owner or sole trader, and therefore has full ownership and control. However, there is no limit on how many shareholders a company can potentially have.
As a business grows, there's usually the need for an additional cash injection, at which point there may be the need for new shareholders. With additional shareholders, comes shared control, and - of course - shared profits.
There is also a third type of limited company:
Private company limited by guarantee
This structure is generally reserved for non-profits such as charities and other not-for-profit organisations.
These companies don't have shareholders and instead have guarantors who pay fixed contributions toward the company's debt.
Unless you're operating a non-profit, your business won't be eligible to operate under this structure.
How do you register a limited company?
There are three ways you can set up and register with Companies House:
Set up a limited company online on the Companies House website, which can take 24 hours
By post using form IN01, which can take 8-10 days
By using a company formation service such as Hoxton Mix
What info do you need to register your company?
In order to register your company, you'll need the following:
Your company name
The names of your company directors
The names and addresses of your shareholders (as well as other security information, such as the town of birth or mother's maiden name)
Memorandum
Articles of association
An address you're happy to make public (as it's published on the Companies House website)
Check our guide to how to register a limited company in the UK for more information.
How much does it cost to register?
It costs £12 when registering online, or £40 when doing it by post.
When using a company formation service with Hoxton Mix, prices start from just £10.
Do you need to register if you're a sole trader or freelancer?
If you're a freelancer or sole trader you do still need to let HMRC know, so long as you've earned more than £1000 during the financial year. For more information check out our guide to registering as a sole trader.
Once you've registered, then what do you need to do?
Once you've set up your limited company, you're ready to start working on your business. Ensure you have a thorough business plan and keep full financial records.
However, you'll also need to make sure you are making yourself as visible and accessible as possible, which means you need to consider:
Creating a brand identity, including logo, slogan etc
Setting up a professional website and bespoke email address
Sales and marketing
Building a team
Companies House and HMRC will send you correspondence to the address you provided during registration, so make sure it's an address where you can regularly receive post or a virtual address that provides a mail forwarding service.
Need help setting up your limited company?
We're experts in all things business, so if you need help setting up your limited company, we offer a company formation service that takes care of all the hard work for you.