24 August, 2022
Getting Business Registration Number: Requirements and Display Applications
When starting your own business, there are many administrative boxes you'll need to check. One of these is securing a business registration number. A business or company registration number is an eight-character code that verifies your business' registration with Companies House.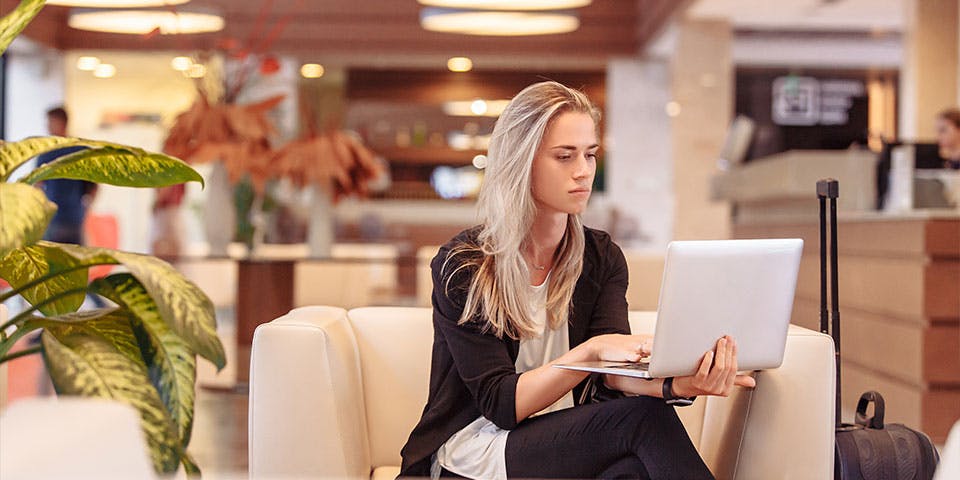 But you might wonder: who exactly needs one of these numbers? Do sole traders need one? And how do you go about attaining one in the first place? This article will answer these questions and more, so read on to find out!
What's a Business Registration Number?
So, what are business registration numbers? We briefly answered this question in our introduction, but here we'll take a closer look at the topic.
Once your business is formed and registered with Companies House, you will be assigned an eight-character single business registration number. This confirms your business incorporation and registration with Companies House.
Company registration numbers are automatically generated by a computer. You cannot choose your own, nor can they be modified.
Who Needs a Business Registration Number?
Not all businesses require business number registration to operate. In fact, only organisations and companies that are incorporated at Companies House are assigned one. 
Examples of types of companies that are given a Companies House registration number include:
Companies owned by shareholders.
Non-profit companies.
Public limited companies.
Limited liability partnerships.
Limited partnerships.
Do Sole Traders Need a Company Registration Number?
Some businesses do not need a registration number. These businesses are those which are not required to incorporate with Companies House in the first place. Partnerships and sole traders are examples of two such business models.
Unlike companies that do require registration through Companies House, business models like these aren't considered separate legal entities from their owners. Rather than incorporating with Companies House, sole traders and partnerships instead register with HMRC. These types of businesses are taxed through Self Assessment.
What Do You Use Your Registration Number For?
You will need to use your company registration number for a wide variety of purposes. For one thing, all communications with Companies House will require your registration number, whether you're filing company reports, managing shares, or just updating company information.
However, you'll need to use your registration number for far more than just contacting Companies House. You will also need it to deal with HMRC:
Registering for PAYE, VAT, and other business taxes.
Filing tax returns and managing statutory records.
Paying business taxes.
Finally, you will need your registration number for day-to-day administrative duties, including: 
Setting up a bank account for your company.
Filling out application forms for loans, leases, and credit accounts.
Designing stationery for your business.
Getting a Business Registration Number in the UK
Now that we've explained what a business registration number is and what it's used for, we'll cover how to get a business registration number in the UK. These numbers are automatically assigned to you when you register with Companies House. You can set up an LTD company online, but there are other methods, too:
Online. This process costs £12 and can be paid using a card. You will be expected to provide a few personal details, as well as information about your shareholders. Examples of such information include your town of birth, National Insurance Number, and Passport Number. Through this method, your business should be registered within twenty-four hours.
Via post. Costing £40, this option is somewhat more expensive. It also takes longer for postal applications to be processed, usually between eight to ten days. This method is mandatory if you do not wish to include 'limited' in your business name.
Through a UK company formation service. Depending on what agent you go through, price and processing time may vary. However, this can be a handy option for those who are new to running a business—or even for more experienced entrepreneurs, as it can help save time.
When registering with Companies House, you will be required to submit several documents. These include Form IN01, Memorandum of Association, and Articles of Association. You will also be required to have decided on a company name in order to register.
Once you've successfully registered your business, you will be given a registration number. As noted earlier, these are randomly generated numbers, so you cannot choose your own or modify them.
Where Should I Display My Business Registration Number?
By law, businesses are required to clearly display their company registration number on all official correspondence and advertisements. You should make sure to include it on the following:
Stationery, emails, and faxes.
Order forms.
Leaflets, catalogues, and adverts. 
All online materials, including your company website.
Your registration number doesn't have to be included on every page of a website or document, but it does have to be clear and easy to spot. If you fail to include it, or if you do not make it clear, you run the risk of your company being fined.
How to Check Your Business Registration Number 
If you misplace the registration number for your business and can't remember it, don't worry! There are a few different places you can find it. Check one of the following:
Your business' certification of incorporation, issued by Companies House at the time of registration.
If you used a company formation service, check your previous correspondence with them. You will be able to find your registration number on the documents they sent when forming your business.
The public register contains the business registration number of every company incorporated with Companies House. You can use this resource to find your number.
Check any correspondence with Companies House itself, whether via post or email.
All of these resources are free and allow you to quickly retrieve a lost business registration number.
Starting a new business? Make sure your company name stands out and is legally compliant. Check out this handy guide on company name checks by Hoxton Mix for helpful tips.
How Hoxton Mix Can Help
Whether you are native to the UK or are looking to open a business in London as a foreigner from outside of the country, the Hoxton Mix can be of help. We are a virtual office rental service that enables businesses from across the nation and beyond to benefit from a premier London business address, all for an affordable price.
On top of this service, we also help limited companies register with Companies House. Our company formation services are founded on years of experience and knowledge, meaning you can trust our experts to see to every step in the process with careful scrupulousness. Furthermore, we'll make sure that whatever paperwork you need for your registration is in order, saving you time and stress.
So, if you need help forming your business and acquiring a company registration number, look no further! Our team of professionals will be happy to lend you their assistance. Get in touch today for a free quote for our services.
Final Thoughts
A business registration number is absolutely vital for any company registered through Companies House. This identifying code, randomly generated when your business is incorporated, is essential for legally identifying you. Company business registration numbers are thus a legal requirement. 
This article has explained in detail what business registration numbers are, where they are used, and how you can get one. The process is relatively simple—but if you want to save valuable time and make sure you do it right, why not hire our services to get the job done?
FAQ
What is a business registration number in the UK?
A business registration number in the UK is an automatically generated identifying number assigned to companies that register with Companies House. Your registration number can be used by others to legally identify your company, so it must be clearly displayed on all official documents and web pages.
Where do I find my business registration number?
If you lose your business registration number, you can find it again in a number of places. When you register with Companies House, you will be issued a certificate of incorporation, which will feature your registration number. If you've lost this document, check official correspondence with Companies House or your company formation service, or search the public register.
What does a company registration number look like?
Business registration numbers are eight characters long. Some are composed only of numbers. Others contain a prefix of two letters to indicate what sort of company it is or where it is based. For example, limited companies in Scotland have the prefix 'SC' at the beginning of their registration number, while Scottish liability partnerships and limited liability partnerships respectively begin with 'SL' and 'SO.'
Can I get a business registration number online?
Yes, you can deal with business number registration online. If you are not using a company formation service, registering your company online with Companies House is the cheapest and most convenient option. Registering online in this fashion costs £12 and usually only takes a day. Make sure that, if you go with this option, you have all your paperwork in order and fill out the necessary forms correctly.
Hand-picked related articles
Our meeting rooms are located at our Paul Street office,
and it's just a few minutes walk from Old Street tube station…
Our Address
3rd Floor, 86-90 Paul Street,London,EC2A 4NEDirections
Opening hours
Monday - Friday 9am - 18.00pm