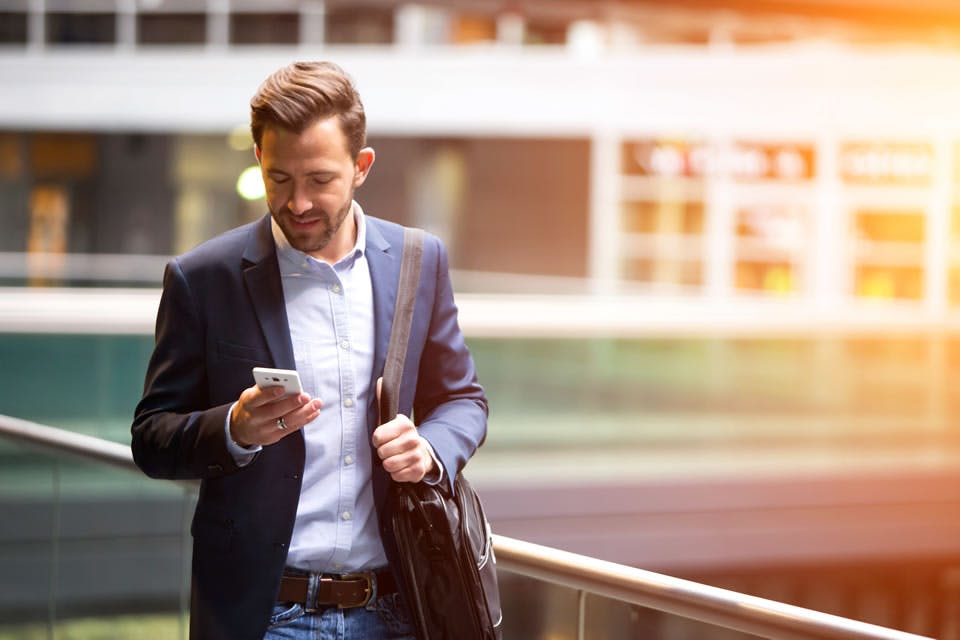 10 Reasons Why You Should Use a Virtual Mailbox
Offices infamously get a ton of mail. So much so, that many have to hire their own mail handlers. If you're looking to avoid this expense, you might want to consider using a virtual mailbox. Click here to learn more.
Although called a virtual address, your virtual mailbox is an actual physical location. People at this location will deal with your mail.
The virtual aspect of a virtual mailbox is that you can decide what happens to the mail you receive from your electronic device. For example, options may include, scanning it and sending it to you electronically or forwarding it to you. 
Here are ten ways in which a virtual mailbox can help your location independent business. 
1. Low Effort Yet Efficient Outsourcing
Say goodbye to junk mail! When you have a virtual mailbox, you can very easily have your mail recycled or shredded for you.
This is an efficient way of switching the act of going through hundreds of junk letters every day for a few clicks on your phone while you grab a coffee.
You can also choose for your virtual mailbox to decide what is obviously junk and what is not so you don't even need to look at those annoying fake offers. 
2. Nothing Gets Stolen
If you're having many parcels delivered to your home and aren't around for many hours of the day, you could find they're left sitting on your porch. 
This means there are chance items could be taken accidentally or stolen. Of course, if your mail is going to a virtual mailbox service, this isn't going to happen. 
This can save you a lot of effort and aggravation as everything is safe in one place and no one else is enjoying your Amazon purchases! 
3. Travel and Don't Worry About an Overflowing Mailbox
It's very irritating to come home from a long trip only to find that your mailbox is completely overflowing.
This usually means you'll need to spend a long while sorting everything out and reading over your mail. 
With a virtual mailbox, you can deal with post as it arrives, even while you're on the other side of the planet, meaning it doesn't mount up! 
4. Customers Will Trust You and Feel Safe
Many people are wary of websites which promise the world yet only appear to be online.
Ask yourself, would you buy from a website which offered no fixed address or simply a PO box number? Neither will your clients.
If you're selling something, by having a real address, your customer is likely to feel safer in the knowledge that they know how to contact you. 
With a virtual mailbox, your customers can write to you or send payments to you which don't have to only be over the internet. This is still important to many people. 
5. Safety – Don't Give Out Your Personal Address Online
This piece of advice may sound simple. But, when you're trying to appear professional and provide an "office address", you may be tempted to put your home address to make up for this. 
A virtual mailbox will not only make your customers feel safe, but it will also ensure that people won't turn up unannounced at your home. 
By giving out your real home address online, you could be risking yours and your family's safety. The virtual mailbox solves this problem. 
6. Your Address Doesn't Need to Move When You Do
If you're regularly on the move, it doesn't matter as your business can continue to receive post to one place. 
When your home or business address is regularly changing, it's irritating to update clients or customers who need to know. With a virtual mailbox, you can keep your address in one place forever making the process as simple as can be. 
7. Build Your Startup's Professional Image
If you're a small business, receiving your post from customers to a home address can appear unprofessional. 
Of course, there's nothing more important than appearing professional when you're just starting a business. You need to be taken seriously and this is unlikely to happen is clients think you're working out of your family basement.
Having a virtual mailbox will give the right impression – you're a real business which is set up, ready to go and no-nonsense.
Even on a subconscious level, this is important! 
8. Quick and Easy to Set Up
If you're trying to quickly find a solution while setting up your business, you may find that the paperwork for setting up a PO box is a huge pain. 
However, when setting up a virtual mailbox, you'll be able to go through a ten minute sign up process easily online and choose the package which is right for you. 
You'll then be guaranteed a premium postcode in London, no handling costs, and email alerts every single time you receive something in the post. 
9. Save Some Money
With the Hoxton Mix virtual mailbox, all your post is sorted for you from just £15 a month + VAT.
This option is a lot cheaper than other mailbox options available to you including PO boxes or other virtual mailbox companies. 
10. Become a Digital Nomad and Adopt Other Virtual Office Services
If you find that your virtual mailbox is saving you time, money and effort, why not look into other ways in which you can streamline your business? 
Your virtual mailbox can be looked after by your virtual assistant who will be able to take care of many of your needs, from emailing to scheduling. 
The virtual mailbox is a useful addition to a virtual office space. By outsourcing, you'll be able to increase efficiency drastically.
Let Us Help Set Up Your Virtual Mailbox and Get Started Today
If you've decided that a virtual mailbox is the best way for you to streamline your working process and make your business appear professional, we can help. 
When signing up, you can be sure to receive the best treatment but, if you're not satisfied, you're also entitled to safe cancellation at any time. 
Visit our virtual office webpage to find out more about the benefits of the Hoxton Mix.