15 November, 2023
10 Must-Have Tips For Building a Successful Virtual Business
There is no question that remote work has become the new normal, as 37% of people in the UK alone work remotely at least once every week. More than half of them fully embrace this flexible lifestyle for as much as half of their weeks. The same is happening worldwide and experts forecast that by the year 2025, 22% of Americans will transition from working within office walls to cosy homes, bustling coffee shops, or even serene beach shores.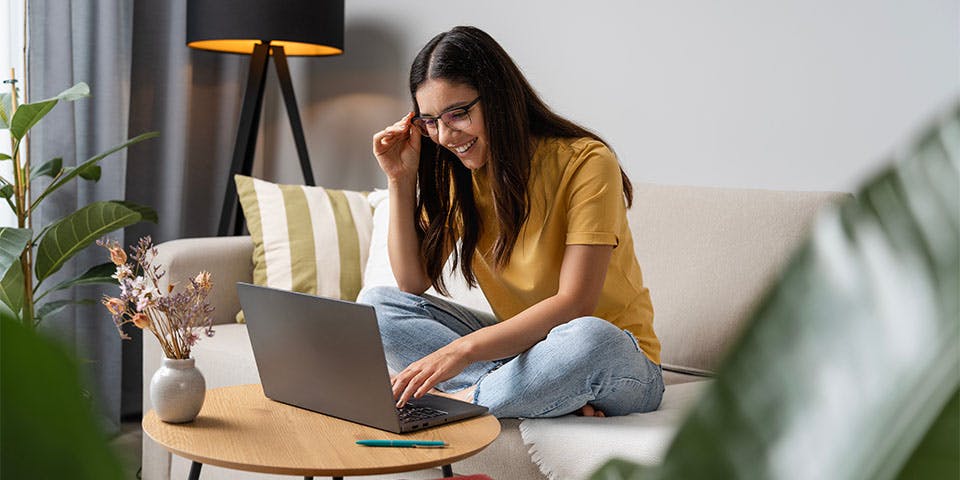 If you got used to the "digital nomad" existence, then you already know just how wonderfully convenient working from home or anywhere else is. It's also a great time if you want to start a virtual business of your own that allows you to be the boss in running your virtual staff.
Honestly speaking, opening up a company for real is harder than starting a virtual business, as it frees you up from many burdensome tasks and is a tad cheaper. Yet, success online demands scrupulous planning and application.
The backbone strategies and ideas in this article have all the information on how to start a virtual business successfully. Read on to find them out!
1. Create Your Business Plan
First things first. Before you draft any plans to launch a virtual business, you need to select the niche where you want to settle. It might seem like a piece of cake, but believe us, it's not. There are many factors to consider, like product/service popularity, target audience location, competition, further investment, and finally, your interest in the area. You'd better choose the one where competition is not too fierce for quick market entry. Also, look up to those niches that don't experience rapid seasonal shifts in product demand and span the TA you are aiming at.
Once you've decided on the specific type of business you want to start, the next step is to put your plan into writing. Your business plan should include a summary of your business, its mission, and vision. It should also detail the marketing and sales strategies you'll run. Create an outline of how you'll hire your future employees and what to look for in them. Set a budget on how much you can pay them and the hours you need them to clock in.
Don't forget that you still need to set your business budget, even if you'll get a virtual office. We'll talk more about virtual offices later, but in the meantime, map out your overhead costs. This may be office equipment, like a new PC setup, or phone and Internet service.
2. Decide on a Business Address
Even virtual businesses need to have a business address, as this is vital to gaining trust. In Google alone, which processes 3.5 billion searches a day, you need it to appear on its Maps. For consumers, a business address is key to making them more trusting of online businesses.
A business address for your start-up is also a must if you're planning to take out a business loan. You also require it if you're a registered Limited Liability Company (LLC).
One more thing is that even though you may not be able to use your home address, you should bypass P.O. boxes. A P.O. box may only make your legitimate company look less credible. A viable alternative may be using your home address, but then you'll encounter a similar problem: it makes the business look too personal and not professional. It can also invite privacy concerns, as your home address is now available in the open, and people may be knocking on your door and sending unwanted emails to you.
Therefore, the only real solution to this issue is to choose a virtual office address that adds an element of professionalism to the business, along with keeping a strict demarcation between your personal and professional identity.
3. Get a Virtual Business Office Address
Did you know that in Mayfair & St James's, London, prime office space can cost as much as £110 per square foot? Even renting an office space in Midtown can still cost you £67.5 per square foot! So, it's no wonder London is the 22nd most expensive city in the world!
As a start-up, the last thing you want is to use much of your finances towards rent. And you don't have to. If you only need an official business address for your virtual company, you can rent a virtual office. This way, you'll get a prestigious London business address, for a fraction of the cost. Why pay more when you can get a cheap virtual office in the UK?
Looking to create a virtual business, you will find many virtual address providers out there, but be cautious not to get trapped in some murky affairs. We suggest turning your attention to The Hoxton Mix, where we have transparently established contracts and a compelling reputation on the market that speaks for us. We provide you assistance throughout the entire registration and will get you across all the bureaucracy.
4. Invest in a Virtual Phone Service
In the UK, almost 70% of contact centre communications consist of phone calls. That should tell you how vital having a business phone is for customer satisfaction.
To ensure that you won't miss even a single call (especially if your clientele may be in a different time zone), get a virtual phone service. This will make sure a phone associate will always be present to pick up calls. You'll also enjoy features like call routing, call transfers, caller IDs, and click-to-call. The best virtual phone solutions also offer call-forwarding features. This "sends" calls made to your business phone straight to your own number. You can set up which specific numbers can get through.
Plus, the best virtual office phone providers can even give you a dedicated 020 number. That's a prime London number, which can further increase your business' legitimacy.
5. Consider Hiring a Virtual Assistant
You should outsource virtual jobs for admin tasks that can kill your productivity. A virtual assistant can help with tasks like social media and email management. They can also keep your blog site updated and even do some bookkeeping for you.
6. Set Up a Well-Designed Website
Once you have your business address and phone number, you can set up a website! A superb website is critical to your virtual success; after all, it's your "online identity". Consider it as your shopfront that attracts new customers with cool visuals and catchy names so that you can hook them with quality services or products.
For this, it's best you outsource to professional web and graphic designers. They can make sure your site isn't only pretty but also loads fast. Keep in mind that half of mobile site visitors leave a website if it takes longer than three seconds to load.
7. Use Project Management Software
Help your remote employees advance their virtual careers by keeping them productive. For this, it's best to use project management software, which is a must for collaboration. Trello, Asana, and Slack are some of the best collaboration programs to look into. With these programs, they can keep an eye on pending tasks and deadlines. They'll also know who's working on which project. This eliminates duplicates, which is a complete waste of time and resources.
8. Have Everyone in Your Team Use Time Tracking Tools
Time tracking tools, like Time Doctor, let you know how long someone has been working. For instance, it tells you when an employee logged in and logged out. You'll also know how many hours have already gone into a specific project.
You can also integrate these tools with your invoicing software. It makes paying your employees easier and reduces the risks of salary discrepancies.
9. Hold Regular Team Conferences and One-on-One Meetings
Regardless of where in the world your people are, you want to always communicate with them. Although daily Slack messages are great, you still want to hold meetings now and then.
For instance, you can have a virtual conference every Friday for project updates. Use this to congratulate them for a job well done, too. Also, consider one-on-one meetings for each of your team members. This is a great way to establish a more solid, two-way trust. Acknowledge their accomplishments and give them reviews on possible areas of improvement.
10. Stay on Top of Your Cybersecurity
A study found that between 2017 and 2018, 43% of UK businesses had a cybersecurity breach. 76% of those affected said the breach resulted from clicking on bogus emails. Another 24% of breaches were from malware, viruses, and spyware.
Avoid being part of the statistics by ensuring you keep software programs up-to-date. Always have your malware protection and firewalls turned on. And make sure all your remote employees follow the same security protocols.
The Hoxton Mix will Help with a Virtual Address for Your Business
The Hoxton Mix exists to help you begin a virtual business off the right foot. Forget about the tiring, unprofessional use of your home address and the risky, tacky reference to P.O. boxes. Let The Hoxton Mix's virtual office services provide a little spice of class and professionalism to your business. Let us give you a crisp address that safely keeps your personal quarters out of sight.
We carry years of experience with many successful cases behind our belts, so you can start your visual business assured that you are making the right decision that will pay off in the future. Our price is a delight for your wallet, given all the additional services we include apart from the address registration. We do mail forwarding, call handling, meeting room organising and other things that significantly simplify business operations. Feel free to contact us today and make an auspicious start for your visual business!
FAQ
What do I need to start a virtual business?
Before you start an online business, you'll need a solid plan, a good internet connection, essential software, and a professional virtual office address, like The Hoxton Mix provides.
How to start a virtual business?
Start by choosing your niche, making a business plan, getting a virtual office address, and building your online presence. The Hoxton Mix can set you up with the virtual office part.
Is starting a virtual office business a good idea?
Sure, going virtual offers flexibility, cost savings, and a polished image. It's a smart move for businesses looking to trim expenses while maintaining a professional presence. These and many other benefits are available with The Hoxton Mix's virtual office services.
What can make a company to be virtual?
Companies go virtual to save money, allow remote work, and expand. It's about staying agile and efficient. Talk to us at The Hoxton Mix if you're thinking about going virtual!
Hand-picked related articles
Our meeting rooms are located at our Paul Street office,
and it's just a few minutes walk from Old Street tube station…
Our Address
3rd Floor, 86-90 Paul Street,London,EC2A 4NEDirections
Opening hours
Monday - Friday 9am - 18.00pm