15 December, 2020
Tide introduces virtual office address service powered by Hoxton Mix
Tide, the UK's leading business financial platform[1], has announced the launch of a virtual office address service, in partnership with Hoxton Mix, a leading virtual office address provider.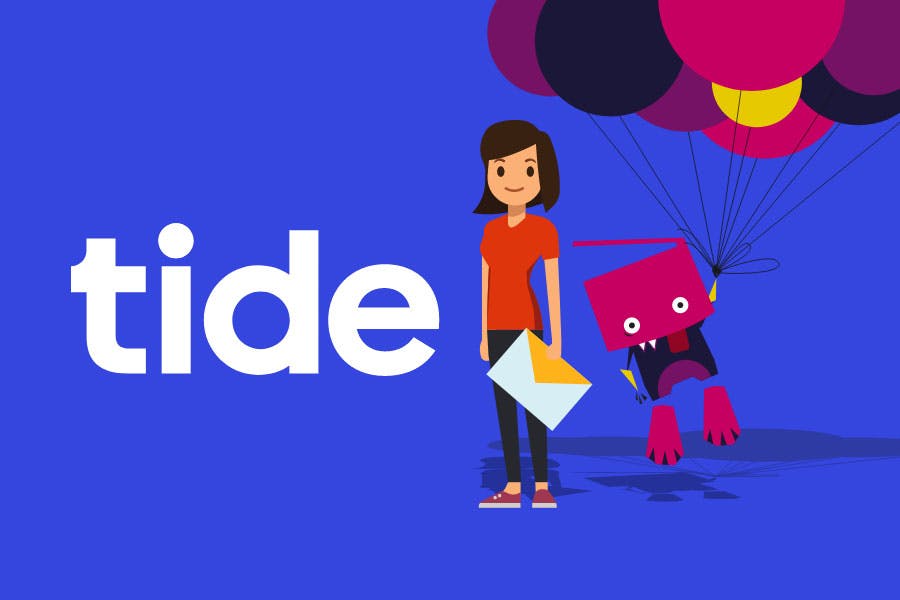 While the pandemic has been disastrous for many individuals and businesses, there has been a spike in entrepreneurialism in the UK, with the third quarter of 2020 (July – September) seeing 51,269 new companies registered, a 30% increase compared to the same period in 2019.
Tide has played a key role in helping these new companies to set up. Having launched a very successful Company Formation service in early 2020, which is the first service in the UK to enable an individual to register their company and apply for a bank account in one go, for free (Tide covers the Companies House registration fee), Tide is now offering an additional service to those starting out in business.
To build out the service further, Tide has partnered with leading virtual office address provider, Hoxton Mix, to offer new business owners the opportunity to get a central London registered office address at the same time as they set up their business and apply for a bank account.
With many people starting new businesses from their homes, Hoxton Mix has seen huge demand for the service. There was a 259% increase in people registering virtual office addresses with them between April and November 2020 vs the same period in 2019. The businesses most likely to make use of a virtual office address include tech entrepreneurs, consultants, professional services and trade services.
George Schmidt, VP of Marketing, Tide, said: "Incorporating a virtual office address service into our company formation offering means Tide now makes it quicker and easier than ever for people to register a business and get themselves up and running. Since first introducing the service via Hoxton Mix in beta in September 2020, we have incorporated over 1,000 businesses with a virtual address."
"We believe this high demand is due to a huge number of new businesses being started from within people's homes. Having a virtual office address allows entrepreneurs to keep their personal data private and run a professional business. As the trend towards working from home seems set to continue, we expect to see increased interest in this service."
Hoxton Mix has also observed a trend in established businesses opting to register a virtual office address over the course of 2020. This is largely due to businesses ceasing to use an office and choosing to work from home instead, securing a virtual office address to protect their personal address and retain a level of professionalism.
Chris Sees, Co-founder of Hoxton Mix said: "At Hoxton Mix, we are committed to helping SMEs manage their business operations by bridging the gap between technology and the physical workspace.
"We firmly believe in the power of partnerships, and Tide is one that shares our same values on entrepreneurship and SME growth. We are excited to partner with Tide and look forward to future innovation and providing virtual office solutions for Tide customers."
About Tide
Tide's mission is to help SMEs save time (and money) in the running of their businesses. The Tide business financial platform not only offers business accounts and related banking services, but also a comprehensive set of highly usable administrative solutions, such as full integration with accounting systems. Using advanced technology, all solutions are designed with SMEs in mind. Tide is now the emerging leader in SME challenger banking in the UK. Tide believes that truly serving SMEs well requires relentless focus on their needs. That is why Tide is SME only.  
Tide has over 280,000 SME members and over 320,000 business accounts. Since it was founded in 2015 and launched in 2017, Tide has raised investment from major backers including Anthemis, Augmentum, Creandum, Goodwater, Jigsaw, Latitude, LocalGlobe, Passion Capital, SpeedInvest and The SBI Group.
About Hoxton Mix
The Hoxton Mix is a leading virtual office provider headquartered in London, United Kingdom. The company takes a technology-first approach to virtual office solutions, helping SMEs anywhere to have a presence in London and manage their business remotely. 
In 2018, the company expanded its services to include Konnect, an application programming interface for enterprise-level businesses. 
Konnect helps enterprise businesses provide virtual office services to their customers, without needing to worry about storage, delivery to customers, and customer service.
[1]Tide is not a bank, but a business financial platform and the leading digital challenger in business banking services. We believe that a platform approach is the future of business banking, allowing us to offer both financial and admin services to SMEs saving them time (and money) to allow them to focus on what they love: running their businesses.
Hand-picked related articles
Our meeting rooms are located at our Paul Street office,
and it's just a few minutes walk from Old Street tube station…
Our Address
3rd Floor, 86-90 Paul Street,London,EC2A 4NEDirections
Opening hours
Monday - Friday 9am - 18.00pm