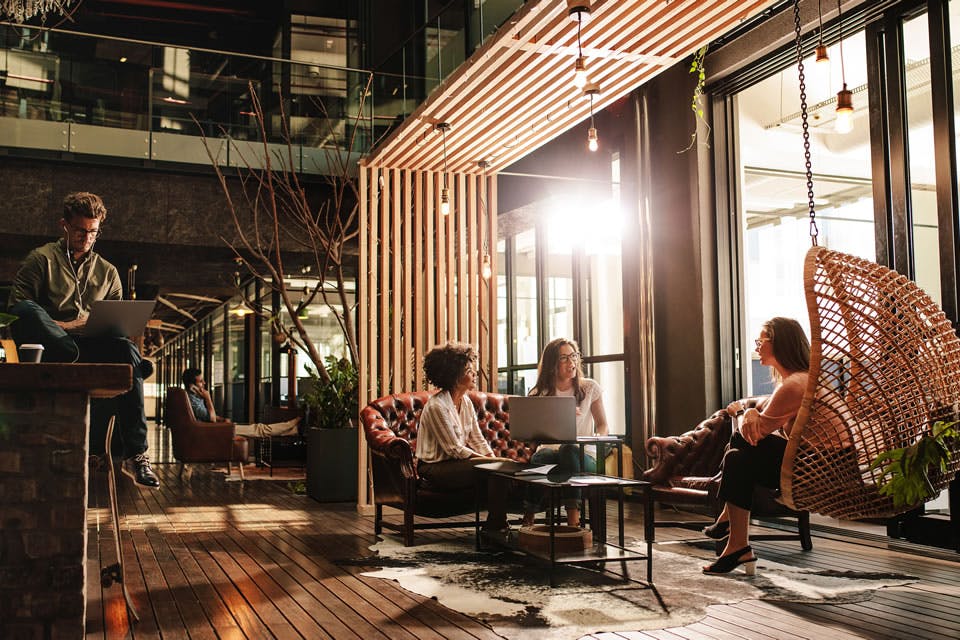 How Virtual Office Rentals Can Save You Time and Money
Did you know that a virtual office rental can save you some serious money? Read on to find out how.
According to the most recent government statistics, 102,000 new businesses were born in London in 2016. That's compared to 414,000 businesses that were born in the UK as a whole.
How can so many businesses afford to rent office space in the high-priced London real estate market?
The answer is: They likely don't.
Many UK businesses now rely on virtual office rental to obtain a London address without the high costs. And as more small businesses are using remote workers to bolster their operations, virtual offices will be more in-demand than ever.
Would you like to do business out of London? Do you need to save time and money? Keep reading to learn how a London virtual office could benefit your business.
What is a Virtual Office?
When you see the term "virtual office" you may be thinking of a virtual meeting room in cyberspace. But a virtual office doesn't live on a server in some data centre.
Instead, virtual offices are simply operational domains for businesses. Businesses rent a stake in a location in London to serve as their headquarters. Typically, they only visit the location when they need to use a meeting room.
If you have a virtual office, it serves as your virtual address. You can use the address on all your collateral. You can receive mail at your address, as well.
A London virtual office can help to increase customer trust in your business. You can even obtain a London phone number!
Virtual Offices are Ideal for a Remote Workforce
Virtual offices are most valued by small startups and home-based businesses. But any business can use a virtual office if they so choose. Some larger companies use virtual office rental to establish company locations in multiple cities on a budget.
It's estimated that 50% of the UK workforce will work remotely by 2020.
Remote work has become popular for three key reasons.
For one, many job functions can now be performed remotely. This is mostly because of virtualization and automation. Meetings can be conducted via conference call and files can be shared in the cloud.
Second, business owners are realizing the savings they can enjoy because of remote work. It drastically reduces their overhead costs, especially when they don't need to rent office space.
And finally, workers enjoy working remotely. It provides them with a better work/life balance and gives them more flexibility in their schedules.
Virtual offices are an ideal way to achieve these goals.
How Does a Virtual Office Save You Time?
Save Yourself the Commute
If there's no office to go to, there's no need to go to the office. Home-based and remote-work-based businesses can use a virtual office to obtain legitimacy. The actual logistics of their work, however, stays remote.
No Office to Maintain
Rental costs aside, maintaining an office space is still expensive.
Supplies must be restocked. The office must be cleaned. And the business must maintain vast amounts of technology.
Computer systems must be updated and maintained. When a piece of technology breaks, it must be serviced or replaced to maintain business functionality.
When your employees work remotely, they can use their own home computers. They can even use other types of personal hardware, such as cameras and printers. Instead of keeping a server in-house, you can store everything in the cloud.
Mail Handling and Forwarding
Your virtual office is your registered Companies House address. Not only do you get a prime mailing address with your virtual office, but you can also rely on mail collecting and forwarding as well.
In some virtual office arrangements, you can even get same day mail handling and forwarding. This saves you from taking trips to the post office or to your PO Box.
Virtual Phone Answering and Forwarding
With a virtual office rental in London, you can even get your own London telephone number. You can use this telephone number on business cards and other collateral. Your number will help you build prestige and calls can be forwarded to your mobile.
You can even sign up for a virtual receptionist. This isn't a robot. It's a real person who will answer the phone as your business representative and respond to basic inquiries.
How Does a Virtual Office Save You Money?
Pay Less Rent
Physical office space in London comes at a premium. With a virtual office, you can get a physical address in London for a fraction of the price.
Pay Fewer Bills
Your virtual office doesn't use utilities or rack up other bills. You simply pay a small monthly fee for the address and whichever services you decide to use from your virtual office provider.
No Maintenance Costs
Because your office is virtual, there's nothing to fix if it breaks down. You don't need to pay a cleaning service or restock a coffee bar. Rely on your own tech infrastructure or use cloud tools so your business can operate remotely.
Save on Meeting Room Costs
Even when your team works remotely, you may need to come together for meetings. When conference calls and video conferencing won't suffice, you can use a meeting room provided by your virtual office provider.
Meeting rooms are also great opportunities to impress your customers. There's no need to pay additional rental costs for a meeting room that only gets used once a month. Use meeting rooms when you need them and pay a flat rate per hour.
Save On Overheads
By creating a virtual office for your home-based or remote business, you can drastically reduce overhead costs. You can even lower your turnover rate by providing your employees with a more flexible work life.
Get Your Own Virtual Office Rental
If you're ready for a flexible, cost-effective alternative to renting physical office space, you're ready for a virtual office. There are plenty of companies offering virtual office rental in the UK. But not all of them include the types of add-on services that can help you accelerate your business.
The Hoxton Mix provides virtual office rental services to businesses of all sizes. Our virtual office rentals start at just £15.00 per month + VAT.
We also provide businesses with a long list of add-on services, such as same-day mail forwarding and virtual phone answer services.
If you have a question or you're ready to get started, contact us online or call us at 0203 475 3374.