25 April, 2023
The Future of Virtual Offices: Will They Continue to be Popular?
With the COVID-19 pandemic throwing the last punch, full-time office work is dead for many industries. This is especially true as even big businesses are turning to remote and hybrid work arrangements, shining more light on virtual offices as the future of business. For starters, a virtual office is a flexible workspace that offers businesses a centralised workspace in a physical location without the overhead costs.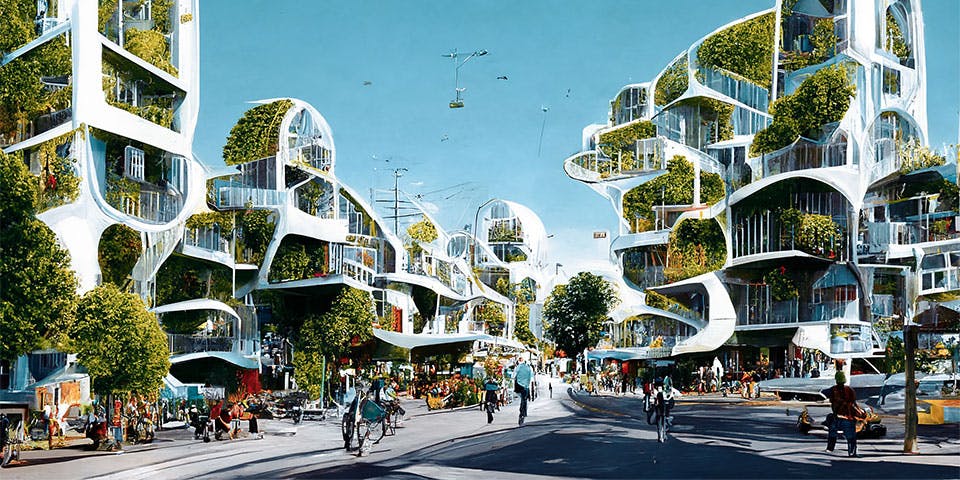 Could virtual offices be the future of business? The honest answer is – most likely. While it's common knowledge that the business playing field is tough for new and startup businesses, having a virtual office gives them an easy start by saving them time, money, and resources. An office address, professional phone line, and mailing services are just some features of a virtual office. 
As the saying goes, you never get a second chance to make a first impression; virtual offices are also designed to fit your brand's image by providing professional features that fix the 'what if' scepticism of new clients. For instance, the live receptionist feature can answer your business calls, giving you no room to mistakenly pick up a work call with a blunt 'hello' instead of a professional greeting.  
If you want to know how to use a virtual office to grab a spot on your industry's table, this article is for you. Here we unfold the future of the virtual office space as a solution for startups, remote businesses, hybrid businesses, enterprise businesses, and international brands, as well as how it can save you money and benefit your own business. 
Who Can Use a Virtual Office?
Almost every business can use a virtual office to their advantage. However, we've found that it serves remote, hybrid, self-employed, freelance, expanding, and oversea businesses the most. 
1. Self-Employed Businesses
Most solopreneurs are running their business from the comfort of their home. While that is fine and dandy, you can't gain the trust of customers and investors without having a professional profile. Think physical office space, flexible meeting spaces, virtual assistant, live receptionist, etc. Also, you get overhead cost reduction while keeping the administrative part of your business ironed out. Still unsure why a virtual office is the future? Take a look at the advantages once more. 
2. Freelancers
If you are wondering whether freelancers have a place in the future of virtual offices, the answer is yes. As a freelancer, your brand's reputation heavily depends on making a good impression on your clients; no matter how skilled or experienced you are, nobody will take your word for it. Using a virtual office can get you a physical address, a telephone line, a meeting room you can rent by the hour, and a strong brand reputation for your freelance business. 
3. Remote and Hybrid Businesses
Big brands and start-ups alike, businesses running on a remote basis, can easily get virtual spaces in different locations for different reasons. It can help your business upscale and gain an international reputation. It also serves administrative functions for your clients and employees in that location. 
But are virtual offices the future of working from home? Here's why we think so. If your business is based elsewhere in Europe but has international clients in the UK, you can get an affordable London virtual office for as low as £15. Now, that's a good deal if you consider that London boasts the highest commercial rent in Europe.
How Does a Virtual Office Save You Money
Apart from the management, privacy, and flexibility benefits of a virtual office, it can also save your business a ton of money. Having a registered virtual business location in the heart of town gives you the perks without having to fork out thousands on rent. It's one of the reasons why a virtual office space is the future of remote work. Using a virtual office can also save you money by:
Footing fewer bills:  If you don't have a physical office address to your business' name, you won't have to worry about paying for utilities, electricity, equipment, and other amenities. According to the Bureau of Labor Statistics, over 20 per cent of startups fail in their first two years due to high overhead costs. 
Zero Maintenance: Imagine the peace of mind you'll get if you don't need cleaning services, repair services, and restocking food and drinks for your employees.
Work From Home: No doubt that the virtual office is the future of remote work, as it saves your account the stress of fuelling your car or commuting to work every day. 
Fewer Employees: Virtual offices help you optimise productivity without needing to hire more employees.
We offer virtual offices in Central London for just £15 — explore our international virtual office options today. 
5 Reasons Why Virtual Offices Are The Future Of Business
Any remote business struggling with saving costs and handling business matters professionally urgently needs a virtual office. Here are five reasons we believe virtual offices are the future of business.
1. Reduced Costs
As a startup, every penny you spend should be justified and accounted for. From paying rent to arranging for office gadgets to hiring employees to other overhead costs, the bills you need to pay keep getting bigger. If your business can thrive remotely, renting a physical space for your operations is not a good investment. Cutting down on expenses is the main reason why owning virtual office space in the future is a good idea for startups: the time is now. 
2. Work From Anywhere
The beauty of having a virtual office is that you can work from anywhere in the world – your home, the beach, a café, etc – provided you have good Wi-Fi and a functional computer. Virtual offices are the future because the leisure of working from home gives you control over your business and keeps you motivated. 
3. Reduced Carbon Emission
If, like us, you care about the world's climate, it should be your goal to conduct business without increasing carbon footprint. Using a virtual office is just about the only way business owners can minimise fuel, non-renewable energy, paper use, and gas waste, hence, reducing global warming.
4. Safe and Convenient Environment 
Before the pandemic, the idea of remote work seemed like house arrest. As such, many people choose to attend meetings and work physically. Now, virtual spaces provide the safest environment for online gatherings without the risk of coming down with the flu caught by your colleague and remove location limitations from confined spaces to buzzing noises of your coworkers printing their papers. 
5. Customise your Workspace
Gone are the hustle and bustle of busy office work with humans conversing rather than doing the actual work. Scheduling meetings on a virtual workspace keeps every conversation on the agenda and saves you time to be more creative with your work. 
Consider The Hoxton Mix Your Trusted Partner
If you are wondering how to get a suitable virtual office for your business, you are at the right place. At Hoxton Mix, our top priority is your convenience and the thriving of your business. Before you recommend a virtual workspace, we will be sure to access your business type, employee number, and work structure. At this point, if a virtual space is not ideal for your business, we will tell you and exchange our goodbyes.
What will you get? — a prime office address in London, a local '020' phone number, mail collection service, physical meeting rooms, and a live receptionist. Our London virtual office is easy to set up, and you get zero postage fees. All are going for as low as £15 to £45 per month.
What's more? It's safe and secure, and you can cancel anytime. Get in touch today!
FAQ
Why a virtual office space is the future? 
Virtual offices will be the best way forward for remote and startup businesses that wish to save costs and upscale quickly.
Why is it beneficial to move to a virtual office?
Moving your business to a virtual office of the future gives you the flexibility to be productive, balance work and life, reduce expenses, and hire the best talents. The benefits are endless.
Who is a virtual office good for?
Every business can benefit from virtual offices in one way or another. The future of the virtual office is especially good for remote businesses, hybrid businesses, startups, freelancers, and big brands doing business on an international scale.
Hand-picked related articles
Our meeting rooms are located at our Paul Street office,
and it's just a few minutes walk from Old Street tube station…
Our Address
3rd Floor, 86-90 Paul Street,London,EC2A 4NEDirections
Opening hours
Monday - Friday 9am - 18.00pm