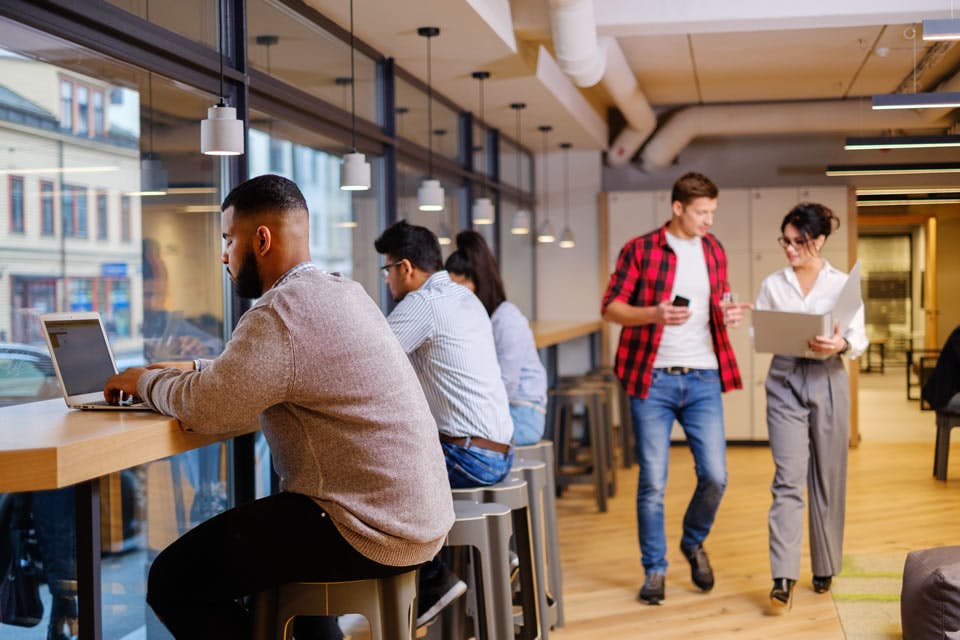 What You Should Look when Choosing the Best Virtual Office Services in London
Not all virtual office services are created equal. Click here to learn what you should look for in the best virtual office services in the London area.
Keeping your overheads low in business is always a priority, but if you are a start-up or work from home, you likely don't have a lot of money to spare. Hiring someone to help out can be expensive and if you have ever had a family member help out, you know how difficult and sometimes awkward that can be.
A great solution for your business is virtual office services. They can provide you with all the extra help you need and still keep your costs down. Staying competitive is what keeps your business moving forward.
There is a lot to be gained by using a virtual office service. You may be pleasantly surprised by all the help you can receive, and how cost-effective the services are. Here we will take a look at how you and your business can really benefit from a virtual office service.
Virtual Office Services
The best part of a virtual office is you can use some, one or all of their services offered. They offer flexible, professional services when you need them.
Services Offered
There are many options available to you for your business and they vary from company to company, here are just a few of them.
Mail Delivery
You can get mail delivered to your business address, without actually having a proper physical address where you are actually based. The packages are signed for and securely held until you pick them up. Many will also forward the post to your real address for you for a small fee.
Telephone
You can have a business phone number answered by a professional receptionist, have your own number forwarded to the virtual office, or have all your calls sent to a voice mail system. You can call in to get your messages any time you like.
Actual Space
Some virtual offices are located in a business centre and you can have access to a meeting room, also a community office area for access to computers, printers or other office equipment.
Worldwide
If you have contacts or clients in other places around the world, you can get an overseas address and phone number. Get calls and mail delivered where you need it, perfect for those who need to travel a lot for their business.
Package Deals
You know what you need and there are often packages available to save you even more. Pick the package that best suits your business needs and some may have a standard package or one that can be tailor made for you.
The services offered are meant to meet all the needs of a variety of businesses.
Cost
No lease, no monthly rent payment and no insurance to worry about, plus you save costs in other ways. You aren't paying for transportation, as there is no commute, you don't have to buy and clean business attire and you are not paying for equipment for the office.
You can use your own equipment you already have and some virtual offices provide an admin assistant, which you can use as needed. You also save money from not commuting. No petrol or public transport fees to pay for your daily commute there and back.
You save money from all the extras you don't really notice, the morning coffee and muffin, your takeaway lunch, the snacks you keep at your desk. They all add up and we often don't really notice how much we spend.
Business Address
Working from home, your car or simply off your phone is how many start-up businesses function, but with a virtual office, you get to use their address. This can add a lot of prestige to your new business.
A great address in a business rich area of the city can really make your company look like it is doing well. You can find the address that works best for you and ideally one that is in the area of the clients you'd like to target.
Life-Work Balance
Likely the whole reason for staring your own company was to get out of the rat-race, cut back on the amount of stress you are living with or maybe just to find your social life again.
Whether you need more time for a new baby, an elderly parent, or you just need more 'me' time, you can find that by using a virtual office service to cut out some of the admin. They can take up a lot of the smaller jobs that tie you down, especially answering the phone and eat up your time.
Spread the Wealth
Usually, the people who work as virtual assistants are people just like you. You get the full benefits of professional staff who are choosing to work remotely for a fraction of the cost.
They may be in the same position as you are, working from home to start their own business, look after a new baby, or maybe just semi-retired and looking for a little extra cash.
By using virtual services, you are giving people jobs, and if you need people during non-regular office hours, you may be offering jobs to several people
Flexibility
Whatever your needs, the virtual office service has you covered. You can get all the coverage of services you need when you need them. You can also use many of them part-time, full time, once a week or once a month. Virtual office services often hove rolling monthly contracts for core services so flexibility is a big advantage.
You only pay for the services you need and only when you need them. A slow month for you doesn't mean you are still paying for service you aren't using.
The service works when you do. You no longer have to worry about staffing, as that is all taken care of for you. You have the assurance that your needs will be met when you need them.
Virtual Reality
As more and more companies realize the benefits of virtual office services, the more popular they become. That is good news for you, the business owner. More options mean lower and more competitive prices and also more choices for locations.
From a telephone answering service to full office address needs, virtual office services are here to assist you. Contact us today for more information about our services, our package deals and how your business is our business.