20 May, 2023
Is the Virtual Office and Virtual Address Legal?
In today's fast-evolving business landscape, virtual offices are avant-garde solutions that offer unparalleled flexibility, reduced costs, and extended geographical reach. Perfect for freelancers, consultants, small businesses, limited liability companies, and medium-sized enterprises seeking a professional presence without the hefty price tag of physical office space. Startups and entrepreneurs can also leverage the power of a virtual office to get their business off the ground.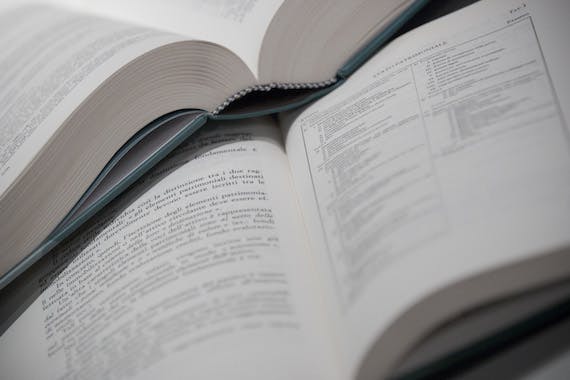 However, many people are troubled by one question: is the virtual address legal? This article will dive deep into the legal aspects of virtual offices and virtual addresses. 
Can a Virtual Office or Virtual Address be an Official Business Address?
You can use a virtual office as an official business address — it's normal practice for many small businesses, startups, and LLCs. Let's look at what it offers.
Are virtual offices legal?
A virtual office is a range of services, such as business mailing addresses, call handling, and meeting room rental, that allows businesses to work remotely. Is the virtual office legal? The answer will depend on the country or state in which you operate. The good news is that in the UK, virtual offices are considered a legitimate option for businesses to use as an official business address. 
It is primarily flexibility that business owners apply for with virtual offices; they allow businesses to operate from anywhere in the world. Also, virtual space is way more versatile in terms of services, from virtual mailing service to call handling. This can carve out a lot of time for employees to optimise their workload and streamline efficiency.
One of the potential drawbacks of virtual offices is the lack of real physical space. This can be an issue for businesses that require face-to-face interaction with clients or customers. Also, there may be some legal and regulatory hurdles to navigate, particularly regarding business registration and tax laws.
Are virtual addresses legal?
If you are looking for a prestigious business address without the need to invest in a physical space, you can't go wrong with virtual addresses. It is a completely legal option for any business, be it a sole proprietor, LLC, or even a corporation. 
Besides improving your company's image, you'll get some other benefits. You don't have to worry about any privacy issues that you would have when registering at your home address, as everyone will have access only to your virtual business address. Moreover, you avoid any legal problems with zoning restrictions, like when you try to register on rented premises.
But, there are also some disadvantages — the higher costs compared to using your home address for business and the problems regarding your mail handling, as all correspondence will be heading to your virtual business address instead of a physical one.
Why Shouldn't You Use Your Home Address as a Virtual Office Address?
Using a virtual office as a registered business address has raised various legal issues since its inception. One of the primary concerns is regarding people who use their home address as their virtual office address. This raises questions about whether the home is located in an area zoned for business, and what type of business can be operated from home. Often, businesses need specific permits or licenses before they can commence operations, and certain areas may have restrictions imposed on them.
There are some other disadvantages, like the lack of privacy, when your clients know your home address. Besides, it can pose additional credibility problems, as your customers might not take your business seriously and think of it as some temporary startup. Also, businesses that require clients or customers to come to their address may face parking problems. So, it is essential to be aware of these legal and non-legal issues and to take necessary measures to comply with the regulations.
The Legal Aspects of Registering a Virtual Business Address
Taxation nuances 
On the one hand, using a virtual address is legal and may provide tax benefits, such as the ability to deduct expenses related to the virtual office's rental or VAT registration. However, these benefits must be balanced against the potential ethical and legal risks, such as the misrepresentation of expenses or incorrect filings.
On the other hand, the use of virtual offices has created a unique set of ethical and legal issues, particularly regarding taxation. Tax rules were primarily designed for businesses with physical locations, and the virtual office model has created uncertainties and ambiguities for business owners. One significant issue is related to locational asset-related deductions. For example, businesses that use a virtual office and claim deductions on an office table also used for personal purposes may face ethical and legal questions.
Virtual Addresses for Company Registration: Meeting Legal Requirements
Using a virtual business address as a registered business address is possible, but it comes with legal obligations.
In Great Britain and countries where The Hoxton Mix has a significant client base, it is a legal requirement to provide a registered physical office address. Having a physical office address also implies that this office can receive and acknowledge any legal communications, which, however, can be addressed whenever you like.
Can You Use a Virtual Address for Your Business Licence?
In most cases, a virtual address can be used for a business licence. However, the rules and regulations vary depending on the jurisdiction. For instance, in the United States, many states allow businesses to use virtual addresses for licences, but some require businesses to have physical office addresses.
In Great Britain, businesses can use a virtual address for their business license as long as they have access to it during regular business hours and have a physical or virtual mailbox  to receive correspondence sent to the address.
Using a Virtual Address for a Registered Agent Address
A registered agent is an individual or company designated to receive legal and tax documents on behalf of a business. While a physical address is typically required, using a virtual address as a legal office address is possible in many jurisdictions.
How The Hoxton Mix Can Help
The Hoxton Mix is a leading provider of virtual office services, offering businesses prestigious address, mail forwarding, and phone answering services. Our expertise in the field allows us to provide clients with a compliant and secure virtual address for their business needs. We can assist with setting up a virtual address as a registered agent's legal address, ensuring compliance with all legal requirements.
Conclusion
As you see, using a virtual office is legal as long as it complies with the law. Ensure you are aware of all regulations, like taxes or having a certain physical address so that no unexpected issues occur.
FAQ
Can I use a virtual office for company registration?
Yes, in many cases, a virtual office can be used for company registration. However, regulations and requirements vary by jurisdiction, so it's important to consult with legal experts to ensure compliance.
Can I use a virtual office address as my legal business address?
Yes, in most cases, a virtual office address can be used as a legal business address. However, the address must be accessible during business hours, and all mail and correspondence must be promptly forwarded.
Are virtual addresses legal?
Yes, virtual addresses are legal and a popular choice for businesses seeking flexibility and cost savings. 
Can I use a virtual address for my business licence?
The answer depends on the specific laws and regulations of your state or country. In some places, a virtual address can be used as the business address for a licence, while in others, it may not be allowed. It's best to check with your local licensing authority for guidance on this matter.
Hand-picked related articles
Our meeting rooms are located at our Paul Street office,
and it's just a few minutes walk from Old Street tube station…
Our Address
3rd Floor, 86-90 Paul Street,London,EC2A 4NEDirections
Opening hours
Monday - Friday 9am - 18.00pm