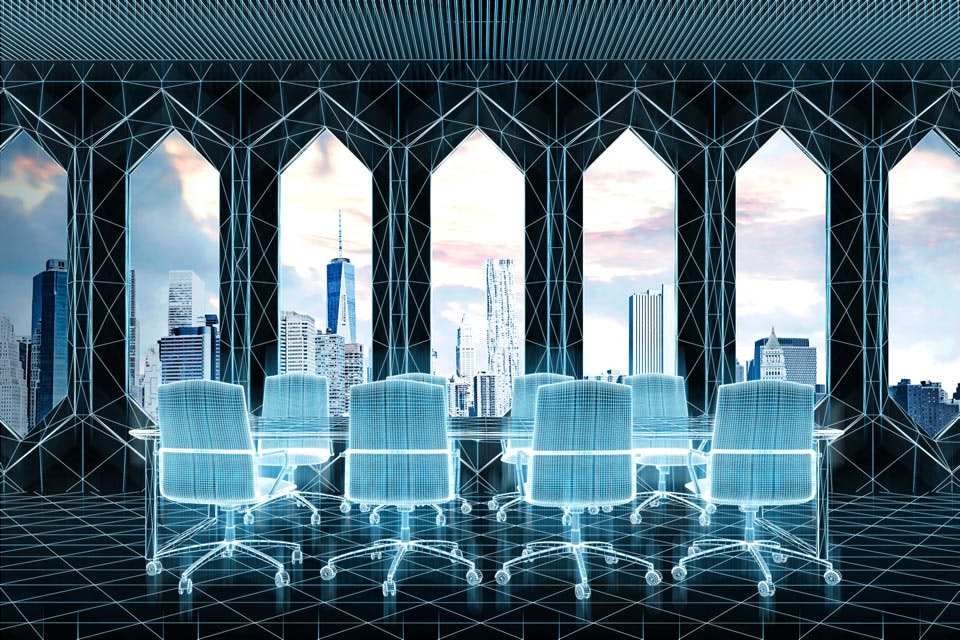 Top 10 Ways You Can Benefit from Using a Virtual Office Space
Have you been considering renting out a virtual office but need more information before pulling the trigger?Here are the top 10 ways you can benefit from using a virtual office space.
After a dip in 2015, the number of entrepreneurs looking to start their own businesses has seen a steady rise. The ability to take one's own ideas and put them in the public sphere makes for a rich business environment.
However, working alone or trying to build a small team can be daunting. Many find that gaining the respect and foothold needed to grow their business is difficult.
Fortunately, the rise of virtual office space has paralleled the startup growth. These handy spaces with one foot in the real world and one in the digital make growing a business faster and easier.
Learn more about what virtual offices do to help your business here.
Virtual Office Space
Much like a house becomes a home with a change of perspective, an office becomes a business when regarded as such. Modern technology takes away a lot of the need for a brick-and-mortar location for a business. However, a virtual office in London can provide some amazing benefits worth considering.
1. First Impressions
The most key benefits of virtual office come from the impression it makes on customers. Customer's seeing a residential address may not respect the ideas coming out of it. As sad as it is, people tend to judge everything by the cover.
A professional veneer can be achieved by getting into a virtual office. The location and provides that necessary backing of credibility.
For you, the benefit of having an 'office' location outside of the home can also be rewarding for your own internal concept of the work.
2. Affordable Reception
Reception services take p a lot of space and resources for a start up. Many people will have questions as to what the business does and will be seeking answers. Reception services don't need to be online all the time though, they just need to be there when needed.
Getting a bundled reception service represents the best advantages of virtual offices. It provides what is needed without wasting time and space when it isn't.
3. Postal Forwarding
Between the various samples and freebies that get sent out by advertisers and marketing companies looking to land new clients and the massive number of packages that float into a business, having a mail service is imperative.
Larger companies have entire sections of their staff that start in the mail room, even in the modern age, because mail is a thing.
Getting an established shipping and mailing address provides a two-fold benefit. The first is collecting everything in one place. The second is having a stable address to receive at that gets business priority in service and speed.
4. Local Phone Number
Much like the mail, receiving calls to a local number in an area your business is looking to target is a great positive point. If you want to look like a big business in the city you can have a phone number that emulates that.
There are specific hubs in main cities that like minded businessess tend to congregate in, getting a number in that area will put you on a par with them from day one.
5. Voice Mail
Many commercial options for voice mail services don't provide a lot of space.
Virtual office voice mail services provide routing equivalent to larger customer service and inbound telecommunications locations. The sound quality tends to be better and the customization provides a front-end that sells the professionalism of your business.
A voice mail service can be reached easily from your personal phone, but also helps keep the professional and business calls separate.
6. Meeting Rooms
Meeting clients at home doesn't sell your service as well as a sleek meeting room can. Virtual office environments don't have to be all location disparate.
Meeting rooms provided in a central location give clients a feel for your personality and allow you to keep up appearances.
7. Productivity
Having an 'office' location gives you a sense of purpose. This can increase your own productivity and increase your overall business footprint.
However, the advantages of telecommuting for employers extend to employees. By working from their own setups you increase the amount of worker happiness and lower the time spent and wasted in interpersonal conversations and walking around the office areas.
8. Environmentally Sound
Being virtual means no commuting for you and your employees. This means a lower carbon footprint for the company. The time saved in commutes also helps with that productivity we just covered.
The office saves on other environmental impacting technologies by making full use of office equipment such as printers and phones that can be multitasked for several companies through the virtual office services.
Virtual offices provide great resources to bundle efficiency in terms of both personnel and machines. The virtual office provider running a tight ship means that one upgrade also benefits many serviced industries.
9. Lower Overhead
Not paying for all of the space and all of the equipment is a definitive saving.
Getting together with several other entrepreneurs to save money on shared equipment wouldn't work very well in some cutthroat environments.
Through the virtual office environment, these kinds of cost-cutting measures provide a no-conflict solution.
You can also benefit from a downtown or prominent business address which has its own kind of capital without paying the real estate prices that normally go with that capital.
10. Worldwide Support
Worried about meeting with a client in a foreign location or just the time for a multi-hour cross-country drive? Virtual offices provide remote support that can allow for a telecommuting employee to use the same kind of meeting space to deal with off-shore clients respectfully.
This gives the confidence to expand your services into other markets and regions and know you can have boots on the ground where needed.
More Solutions
Running a business takes a lot of fo instinct and knowledge. With a virtual office space helping keep everything centrally decentralized you can focus on your strategy and model.
But, while you're at it, consider some more helpful advice from our blog. We like to keep it in the mix by adding information and topics that can help you and your business.