Things you need to consider when starting a business
Starting a business is an equally daunting and exciting time. (Having done it ourselves, we know exactly what it feels like!) Taking all the necessary steps to turn a great idea into a full-blown startup gives you so much to think about, it can verge on the mind-boggling at times.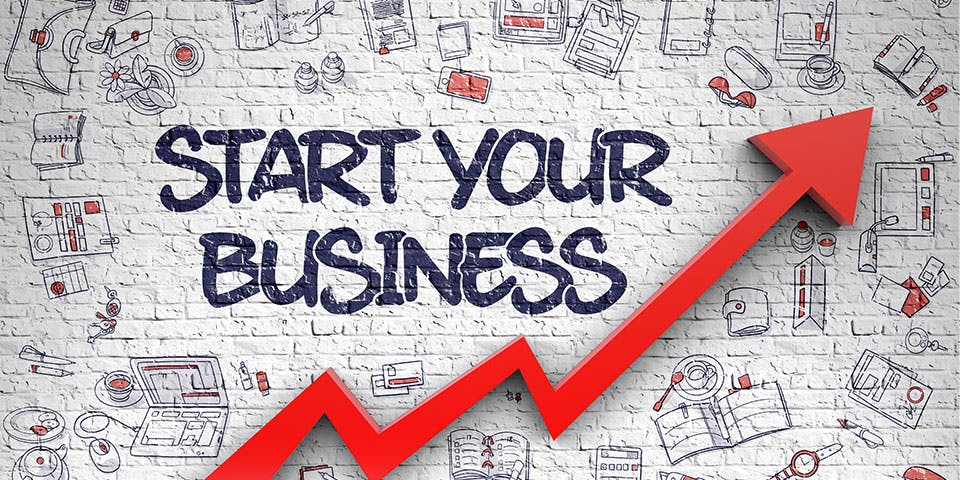 You've got the core business model, the branding and marketing, the day one staffing, the supply chain, and the extremely tight first few months' budget to worry about - and that's all before you can focus on that vital push for your first few clients or customers. In short, getting any new concern off the ground involves keeping a lot of plates spinning at once.
Which startup hassles can you avoid early on?
With all that to deal with, the last thing you want during those formative weeks and months is to heap any extra financial or admin hassles onto your already full plate. Unfortunately, in the early stages of starting a business, seeking out quality affordable office space can be a real headache on both fronts.
First of all, finding something suitable on a startup budget is no easy feat - especially if you want an impressive London postcode for your contact pages. Secondly, even if you do manage to strike gold, many landlords will be keen to tie you into a lengthy or rigid contract in order to secure it. Early on, that can feel risky.
That's why so many new businesses choose to avoid renting any formal office space to begin with. It's an understandable approach for many people in this position; the problem is, it can be hard to feel especially professional while trying to launch a dynamic new startup from a spare bedroom, a draughty garage, or the cupboard under the stairs.
Can a virtual office help when starting a business?
A virtual office can be a huge help when starting a business. It provides a professional postcode for clients, and a reliable destination for official Companies House or HMRC documents. If you're working from home to begin with, it keeps your domestic details out of the public domain.
A virtual business address can be just that - a low-cost way to gain a professional-looking street address for your startup, ideal for official registration purposes, and reassuring for customers or professional contacts alike. Alternatively, you can opt for a more fully featured virtual office service if you need a little extra help.
Add-ons and extras we offer at Hoxton Mix include such handy timesavers as:
All things considered, a virtual office is an extremely flexible and affordable solution for launching a new startup. Our plans start from just £15 per month, or 41p a day. Moreover, you can cancel your arrangement with us whenever you like.
There's no hidden penalty for termination if you change your mind, or decide to move into a physical space of your own. You simply stop renting your virtual business address from us, and that's really all there is to it! As such, we feel that a London-based virtual office - with a prime Shoreditch street address, physically located at our clean, modern office building suite - is a brilliant way to take some of the pressure off when starting a new business.
If you'd like to talk to us more about taking your new company concept from launchpad to full takeoff, feel free to contact a member of our team any time.