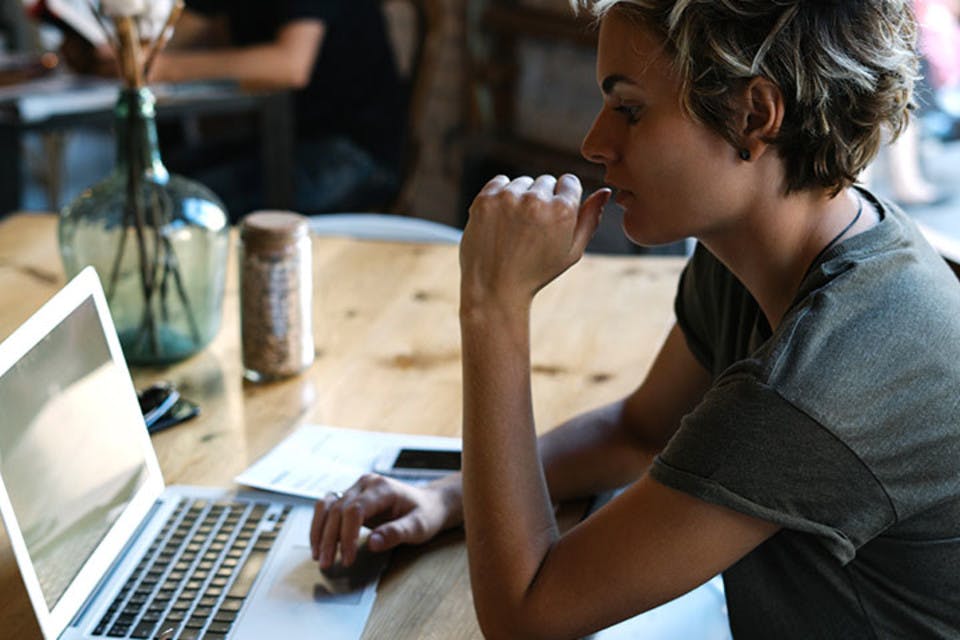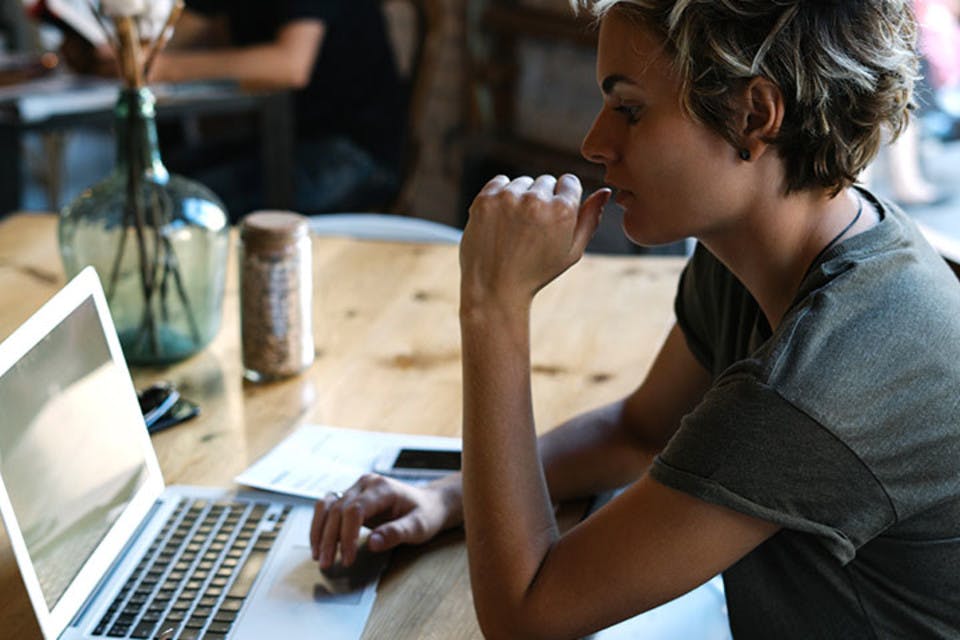 A Complete Guide to Virtual Offices
Reduced overheads, added flexibility and zero commute time are just some of the benefits of a virtual workspace. From mompreneurs to dynamic start ups, everyone is turning to the virtual office to cut costs. 
So what is a virtual office and how do virtual offices work? Simply put, it's a service that allows businesses to operate remotely. Whether they use contractors and freelancers, or employ people from around the world, this desk-free concept allows for seamless collaboration between people who don't need to be physically present. Without bricks and mortar, you can scale quickly as your business grows. It's cost effective and it's flexible, making it just as popular with startups and more established firms as it is with freelance consultants. 
But what about your business address? Well, you'll get a nice postcode too. While your office space isn't physical, the address you get with your virtual office is. So you'll have somewhere official to register your company and have your mail sent to. 
Interested in finding out more about getting a virtual office plan? Here we break down exactly how virtual office works as a concept. 
Your address/location
With a virtual office, you will get a legitimate business address, just like a physical office location. This address can be used on your legal documents and letterheads, and can give your company a professional image. If you are a one-person start up business and you are operating from home, it can be beneficial to have a credible address that clients can use. 
People often search for business locations online, and features such as Google Maps and Street View can reveal your exact residential location. For privacy reasons, or to obtain a business address with a premium postcode, virtual offices are the answer. You can have the advantages of the address without having to pay for space, desks, equipment or reception staff. 
For some businesses, the location you choose to put on your letterhead can give you a competitive advantage. This is particularly true in crowded markets where it's necessary to stand out against competition, or in industries where location plays a big part in decision-making. For instance, our offices are located in Shoreditch, one of the trendiest and well respected areas of East London. Not only is it known for giving birth to some of the most successful creative agencies and startup businesses in the country, but it's also home to the world-famous Tech City / Silicon Roundabout. 
Key benefits:
By having a prime business address in one of London's most sought-after areas, you can boost company credibility and attract the right kind of accounts to make your business grow. This is how virtual office works to give you a competitive advantage.
Appear professional to your customers with an official business address instead of your home address. If you're a new business wanting to be taken seriously, a virtual office location can help you make the right impression. 
Your business phone number 
Personal mobiles work well for freelancers, but having a prime business number can add a level of separation between your personal and work life. A virtual office service can also provide affordable call forwarding plans, so clients can dial an official business number (such as a prime London 020 number) but get straight to your home or mobile phone. 
This type of service is also ideal for international businesses or small companies looking to penetrate an overseas market. If you are struggling to manage a high volume of calls, consider getting a phone answering service - it works just like a receptionist without the expensive overheads. 
Pricing:
When looking at getting additional phone answering services with your virtual office plan, be sure to check what's included and what countries. Our Virtual Office Divert plan is £6.99 per month and comes with an 020 number, transfer to UK/EU/US landlines and transfer to UK mobiles.  
Key benefits:
Enhance the credibility of your business by having a prime 020 London telephone number, while having the ease of dealing with calls on your mobile or home phone. 
Get calls forwarded to you even when you are travelling/working abroad. 
Your physical office 
Without a physical office tying you down, you and your team will have the freedom to choose your place of work. It's how virtual office works as a business concept, and it will give you the chance to save money while remaining flexible with your base. 
Many new entrepreneurs start off by working from their home office. Others enjoy the freedom of being able to work from coffee shops, public WiFi areas, or in different places as they travel around the world. Wherever you are with a laptop and phone is your workplace. 
For small businesses employing remote workers, this means that a lot of flexibility is offered to employees. This is particularly important to young millennial professionals who want choices when it comes to their contract. Studies tell us that as many as 70% of millennials desire flexible working options. The way a virtual office works suits that work-life balance and helps employers attract the right talent. 
But how do virtual offices work when you need to have a dedicated HQ? That's one of the most common questions for business owners who are remote a large percentage of the time, but still need a base for day to day collaboration. While video conferencing solves a lot of issues for the modern business, it's still nice to work with people in real life from time to time. 
At Hoxton Mix, we have a physical space as well as virtual space, including private offices and co-working office. So you will be fully catered for as you grow. 
Key benefits:
Enjoy total flexibility of being able to work from any location in the world, while also having the option to upgrade to physical space at a later stage. 
Business meetings 
Not paying for physical space can help businesses save money, but how do virtual offices work when you need to arrange meetings? While a virtual space means not having a workplace to turn up to everyday, it's still possible to make use of meeting rooms on-site.
Many virtual offices can provide state-of-the-art facilities, and these rooms are usually charged per hour or on a half/full day basis. This 'pay as you go' concept means only ever having to pay for office space as and when you need it. 
Key benefits:
Never pay for space you don't need. Only ever hire meeting rooms when you want to utilise the space. If you're wondering how virtual office works to save you money in other ways, this is a fantastic example. 
Other virtual services 
In addition to call management and meeting room hire, virtual offices also come with other services to help you run your business. Some will be included in your package, while others may be extras. For instance, at Hoxton Mix we throw in a Companies House official company registered address, post handling with email alerts, and free cancellation at anytime. It's also possible to have your post forwarded to you or scanned and emailed in our more comprehensive packages. 
Pricing:
Be careful to check what's included in any virtual office package. For instance, some providers will charge per letter for mail handling and forwarding. We charge a flat rate for our office plans, and the price won't change even if you receive lots of mail!
Key benefits:
Get full access to services just like any other business would in a physical office, but without the heavy overheads. 
Run your operations effectively and impress your clients with excellent service. For instance, having your mail forwarded to you on the same day by Hoxton Mix means there will be no delays with time-sensitive documents such as bills, legal letters and contracts. 
Payments and setup 
Setting up a virtual office takes no time at all. Limited companies will need to register with Companies House, and both sole traders and Limited companies must register with HMRC before trading. But the virtual office setup can be as quick as ten minutes to implement. This means you can get started instantly. 
Payments for your virtual office are normally monthly plans. But there are savings to be made if you decide to pay the full amount for a year upfront. For new entrepreneurs, monthly plans can work best as they are more flexible. But make sure you always read the small print, as cancellation policies vary between providers. With some companies, it may not be so easy to leave once you sign up. 
At Hoxton Mix however, we ensure total ease of cancellation. This means you can unsubscribe at anytime with no strings attached. Our plans are utterly flexible for ventures of every size and shape, and there are no costly contracts to sign. 
Key benefits:
A quick and easy setup means being able to get started with attracting clients straight away. 
For startups in volatile markets, the easy setup and cancellation means less risk, with an easy month-by-month approach.