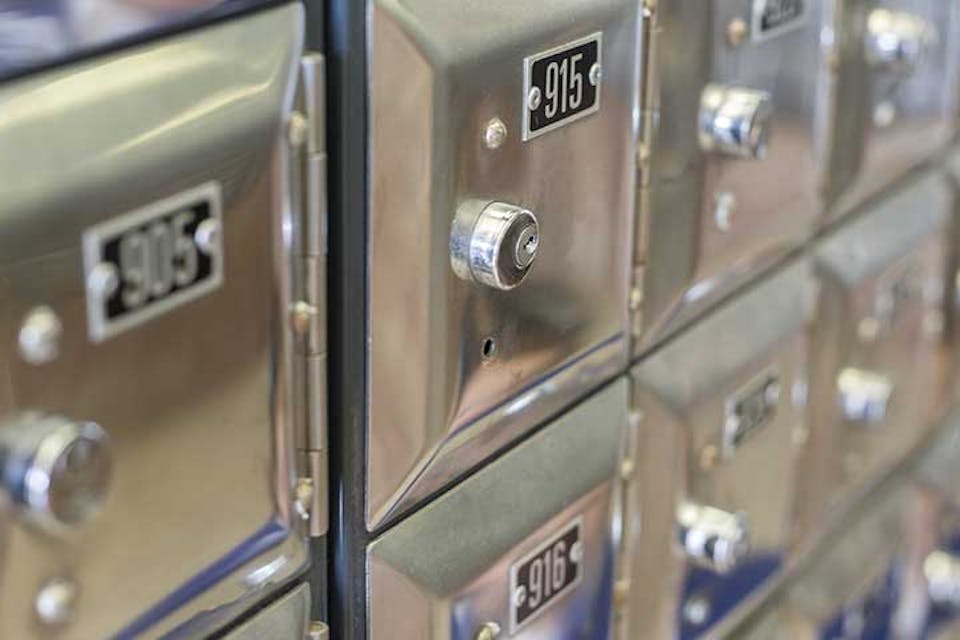 PO Box Alternatives UK
A common question we're asked by modern business owners and startup SMEs is whether it's worth investing in a traditional PO Box alongside a virtual office suite. We typically say no - you're better off with a mail-handling solution that dovetails more conveniently with your virtual business address package. Here's why.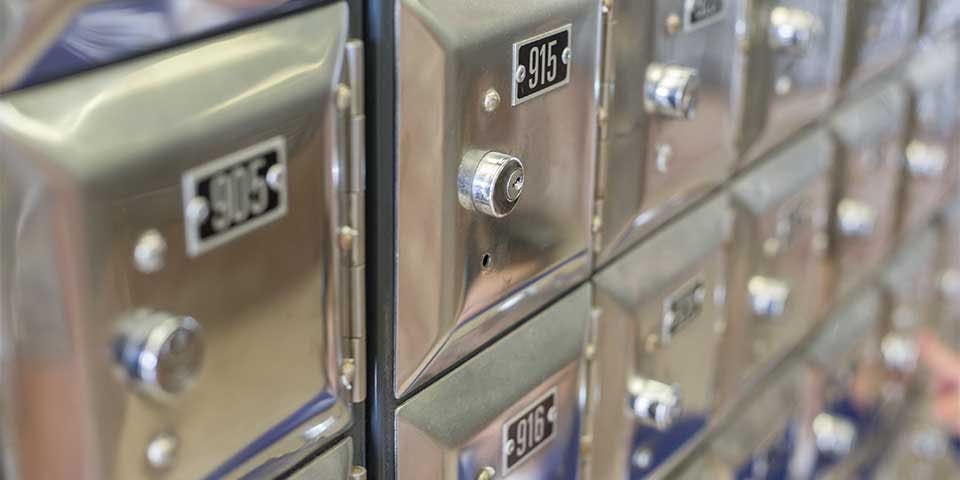 Why might I need a PO Box or Virtual Mailbox for my business?
The main reasons companies (or sole traders) tend to want a UK PO Box alternative are:
To keep things running smoothly and efficiently, while saving your business money on excessive admin or HR costs
To help manage incoming post - including important official documents and small packages - without any physical, geographical or storage-based restrictions
To increase and maintain privacy, particularly in situations where you're working remotely or from home
Unfortunately, standard PO Box cost in the UK can be prohibitive - so in terms of the reasons outlined above, this solution pretty much falls at the first hurdle. There are also a number of other questions you should ask yourself about whether a PO Box is the right choice for your business, including:
Does it create just the right image you're hoping to convey to clients and customers?
Are buyers likely to be put off by the fact that you don't give them a traditional street address as a contact point?
Can you source a PO Box service within conveniently close proximity of your actual physical location?
Will you be able to make time to collect your mail from a PO Box frequently?
How often will the service need to be renewed, and what happens if you forget?
Will you use it often enough to make it worthwhile?
However, you still want a credible UK mailing address that clients and customers can use to contact your business by post, without necessarily having to reveal your actual physical location directly.
In short, you want a cheaper UK PO Box alternative - and a virtual office mailbox fits the bill perfectly. Let's talk about how, and why.
What exactly is a virtual mailbox?
Virtual mailboxes in the UK typically work much like any other mailing address would. The key difference is that all the post your business receives has been sent to your virtual business address, instead of to the actual street address you're located at.
In our case, virtual mailboxes hired through The Hoxton Mix provide you with the same Shoreditch-based central London office address as your entire virtual office solution operates under. A virtual mailbox is normally used as an add-on service for an existing virtual office package, although many types of virtual mailbox services can also be purchased cheaply as a standalone option.
We offer various convenient approaches to business mail handling, including:
PO Box vs virtual mailbox: pros and cons
The most obvious downside of a traditional UK PO Box is the expense of running one. Currently, PO Boxes cost UK businesses a minimum of £283.50 per year - and that's for the most basic manual collection service if you choose to pay for a whole year in advance.
Paying monthly for a more comprehensive PO Box service can easily result in an annual bill of over £500. This is dramatically more expensive than many virtual mailroom services. Virtual business address options at The Hoxton Mix, for example, start from as little as £150 per year, or £0.41p per day (+VAT).
In addition to their considerable expense, standard UK PO Boxes come with some other serious disadvantages you may need to bear in mind. These include:
Not being permitted as your publicly registered business address during company formation. You'll have to provide Companies House and HMRC with an actual physical street address for legal company formation - which our virtual office services give you, based right in the heart of London.
A less professional image than a virtual business address. PO Box addresses are a potential turn-off for many clients and customers - to some, a PO Box might tend to imply that you won't check or receive your incoming mail as promptly as they'd like, or that you could have less scrupulous reasons for wanting to conceal your physical location. A virtual office package from The Hoxton Mix gives your business a reassuring, instantly recognisable street address.
Potential issues with some mail-handlers and couriers. Depending on the type of post you're receiving, and the service providing the delivery, you may not always be able to arrange redirection to a PO Box address.
General inconvenience. If you want the most affordable service while maintaining a prompt and efficient pattern of contact and reply, you're going to be travelling to your PO Box location very frequently. If it's not especially close to your actual location, this could take up a significant chunk of your weekly work time.
On the other hand, our virtual mailboxes sidestep all these downsides - your incoming mail from clients, customers and official bodies is always sent to and received at a recognisable UK street address. From there, you can choose whether to collect it yourself, or have it forwarded on to you in physical or digital format.
Moreover, virtual mailroom services bring with them various other important advantages, such as:
Convenience and flexibility. You're free to decide which type of mail handling solution best suits you and your company, and put together a package that ideally meets your needs.
Increased privacy. If you're working remotely - and particularly if you're running a business from home - a virtual business address is an ideal way to avoid having to reveal your personal information to clients and customers without needing to resort to an off-putting PO Box address.
Better efficiency. Opting for a service such as our Virtual Scan Lite package saves you so much time, money and energy - everything arrives with you in fully searchable digital format, enabling you to run your remote office in a tidy, sustainable paperless format.
Enhanced security, reliability and consistency. Because your virtual mailbox address is based at our Shoreditch head office, there's always someone on hand during business hours to receive and log your mail as soon as it arrives. There's no risk of letters and packages being left anywhere unattended, or returned to sender because you weren't around to sign for them.
Want to learn more? Check out our recent articles on the numerous advantages of virtual business address mail forwarding and how to obtain a virtual address.
If you're already convinced that a virtual mailbox service would be a better alternative to a UK PO Box for your company, you can contact a member of our team any time. Whether you're an established existing brand or a new startup looking to get registered, we can help you set up your virtual office suite in just a few minutes, from as little as £15 per month +VAT.